American Idol producer Nigel Lythgoe is in talks to make a modern TV version of the 1980 film Fame, about talented kids striving to make it in the world of show business.
With the worldwide success that TV shows like Glee and Smash have garnered, it comes as no surprise that there is another musically themed series in the offing.

According to The Hollywood Reporter Nigel Lythgoe has high hopes for a reboot of the classic 1980 film, which chronicled the lives of talented students paying their dues on the road to success, in the form of TV series.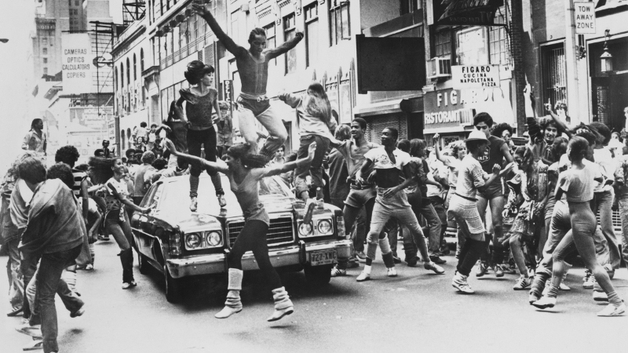 A dance scene entitled '46th Street Jam' from the musical Fame, 46th Street, New York City, 1980.
The show will be set in current times, yet will still focus on the gritty struggle, heartache and pain endured in the search for stardom and the often lofty price paid for success, much the way the original did.

Speaking about the project Lythgoe said: "In my lifetime, I've discovered a great many incredibly talented individuals. Some have achieved stardom.
"Simultaneously, I've seen many dreams shattered, egos destroyed and lives changed forever. The end destination may well be fame and fortune, but the road to stardom is littered with broken hearts.
"I look forward to stripping away the glitter and glamour and revealing the true mixture of passion, humanity, exhaustion and sacrifice that these richly talented individuals endure on their road to fame."