Cass is rushed to hospital in tonight's episode of Fair City after suffering a suspected heart attack.
Cass and Keith's squabble over his van went to another level on Sunday when Cass tricked Keith into doing a full service on the motor.
Never one to be out done, Keith, decides to get revenge and tonight viewers of the soap will see him steal on of Cass' wheels and then try and sell it back to him.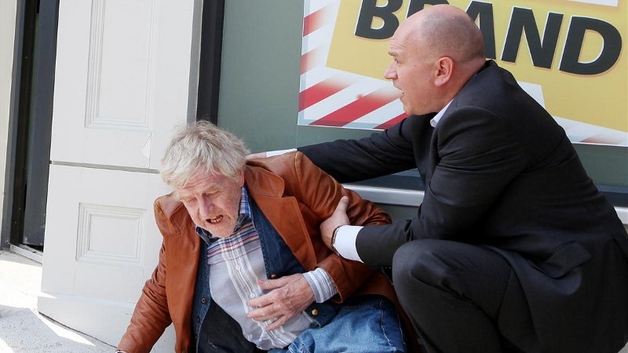 Furious, Cass tries to fix the wheel by himself, but all the exertion is too much for him and he keels over and it looks like he is having a heart attack. Witnessing the events Paul comes rushing over and roars for someone to ring an ambulance.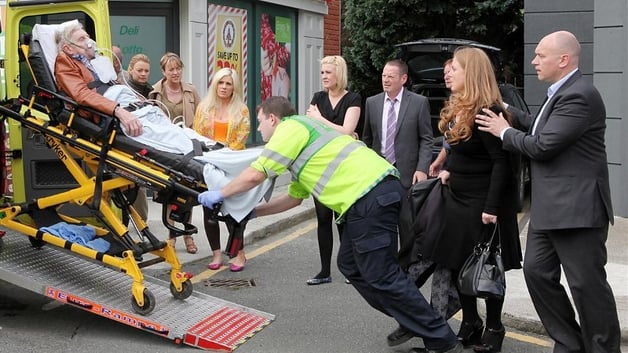 Speaking about tonight's events actor Eamonn Morrissey, who plays Cass, told RTÉ Ten: "I have to admit, it was a bit disturbing for a man of my years to shoot this scene because it was all so very real being strapped onto the stretcher etc.
"As I'm not getting any younger myself, it had the sting of reality to it. I was a tiny bit shook. But I had a couple of pics taken on my own camera as a weird sort of a souvenir!"
While waiting for the ambulance Judith tends to Cass, but can't confirm if it is cardiac arrest. Niamh and Paul travel to the hospital with him and must way for the doctors to let them know how he is.
You can see all the drama tonight on RTÉ One.