Nine 10-foot statues have been erected of footballer David Beckham clad in his underpants as part of his second Bodywear ad campaign for high street retailer H&M.
The statues are being unveiled in several location across Los Angeles, New York and San Francisco from Thursday until Sunday.
The father-of-four took to Facebook to post several pictures of the larger-than-life monuments.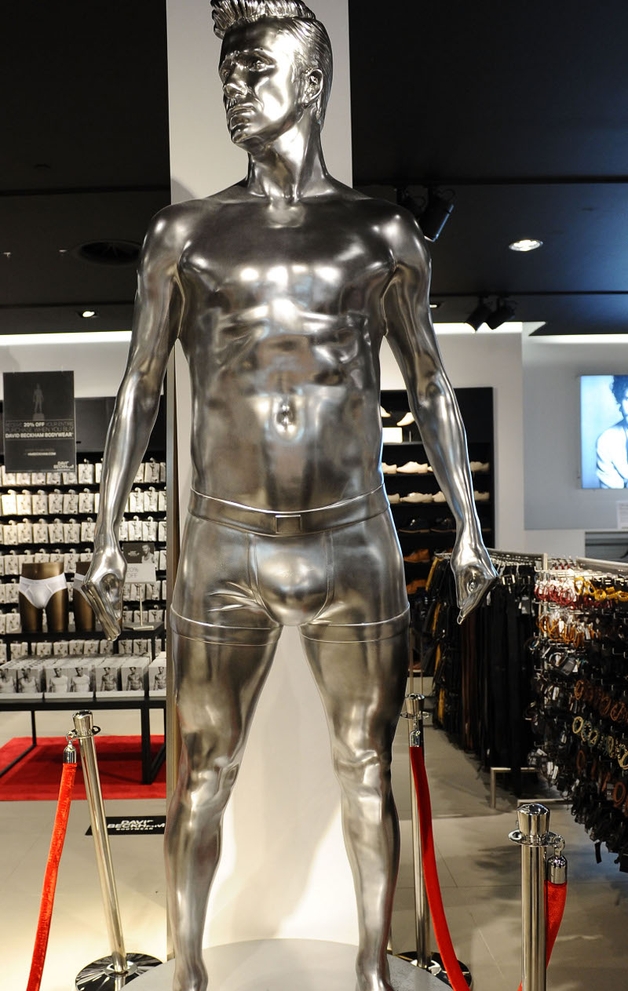 The unveiling of the statues comes just days after the release of black and white shots of the star showcasing his new range for the chain.
Speaking about the affordable range, the sports star recently said: "I'm very happy that so far people seem to like it, and the first season was incredibly successful.
"The challenge is to keep it going and establish a brand that will last many years. That is my ambition."
David said he values the input of H&M designers, especially when it comes to their technical expertise, to get products to the point where he wants his name on them. He added: "Working with a team has always been a key part of my life."