Christina Aguilera has praised Britney Spears ahead of her new role as an X Factor USA judge.
Both pop stars got their first glimpse of fame on the Mickey Mouse Club, alongside Justin Timberlake and Ryan Gosling. Both were at the top of the charts in their late teens and now both are judges on rival shows.
However, Aguilera has wished Spears well and praised her experience as she takes on her new role.
Speaking at a press event for her own reality competition, The Voice USA, Aguilera said: "I welcome her to this family of fun and entertainment and finding new talent. Britney's a pro. She's going to give great advice."
Aguilera added: "I came up with Britney... and we were very close. Our paths have always crossed. They'll continue to cross."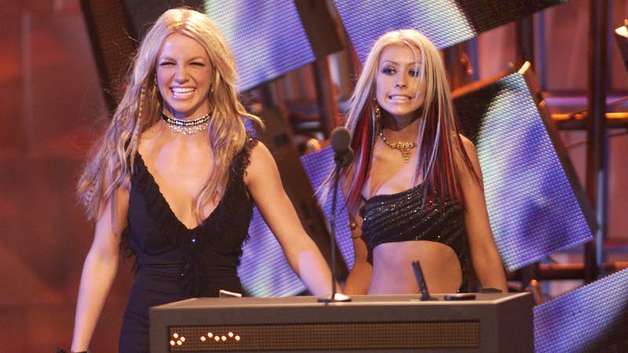 Spears and Aguilera present together at the MTV Music Video Awards 2000
Dispelling any rumours of an ongoing rivalry between the two singers, Aguilera said: "I'm not down with [pitting women against women] at this point of my life. I have no patience for it, so I'm like, 'the more the merrier'. It's a fun thing to be a part of and I think she'll have fun with it."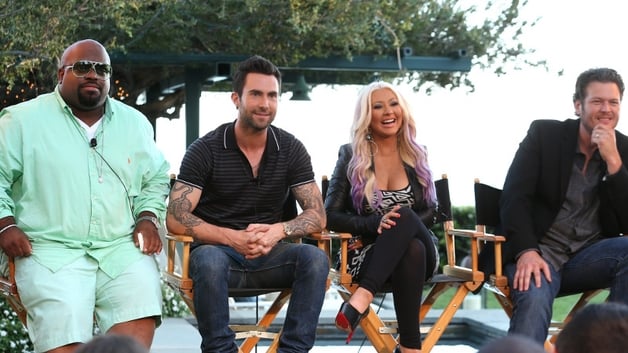 Aguilera with her fellow The Voice USA mentors Cee Lo Green, Adam Levine and Blake Shelton
Aguilera is currently about to embark on her third season of the talent competition, while Spears will make her televised debut on X Factor just days later in September. Mariah Carey has also confirmed she is set to take a judging role on American Idol.
"I don't know the formats of other shows, I only know the show that I'm on," Aguilera said, adding "but I welcome these very talented women."