The Beatles' fond embrace of the digital age continues with the release today of Tomorrow Never Knows, a new 14-track compilation album billed as the band's "most influential rock songs".

As well as the title track, which was the last song on the band's landmark 1966 album Revolver, the collection also features career highpoints including And Your Bird Can Sing, Savoy Truffle, and Helter Skelter.

The Beatles and iTunes are also making the classic promo film for Hey Bulldog available free to stream or as a purchasable download on the iTunes Store.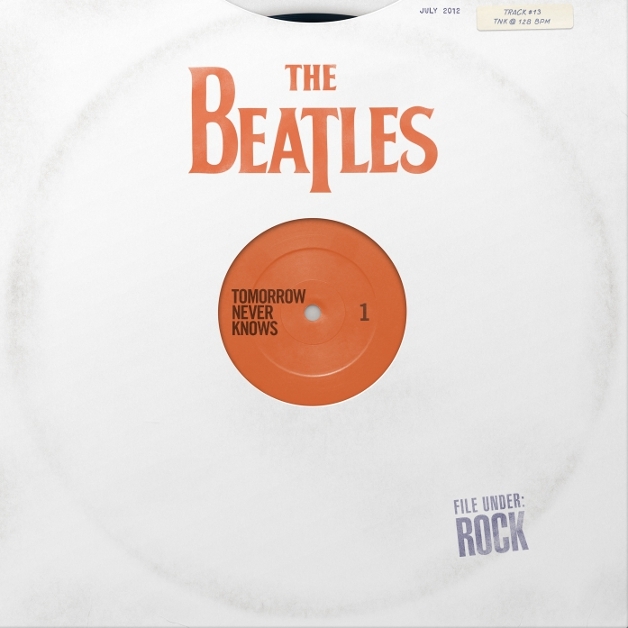 The "cover art" for the digitally-only release
Beatles company Apple Corp were involved in a long-running legal battle with iTunes parent company Apple Inc before the band launched an exclusive deal with the online store in November 2010. They have since released their 13 premastered studio albums, a special digital edition of the Beatles Stereo Box Set, the two-volume Past Masters compilation, the "Red' and 'Blue' collections and various other best ofs and spin offs.

The full track listing of The Beatles: Tomorrow Never Knows is Revolution, Paperback Writer, , And Your Bird Can Sing, Helter Skelter, Savoy Truffle, I'm Down, I've Got A Feeling, Back In The USSR, You Can't Do That, It's All Too Much, She Said, She Said, Hey Bulldog, Tomorrow Never Knows, The End.