Though he was snubbed from the Team GB football team for the London 2012 Olympics, David Beckham is currently in talks for a 'special role' at the Games.
The People reports that a source within the organising committee for London 2012 said "it's going to be a big, big surprise. David will have a starring role in the Games".
The role is said to be in recognition for the footballer's work at the International Olympic Committee vote in 2005, helping London win its bid to host the Games. Alongside former Prime Minister Tony Blair and Lord Sebastian Coe and was considered to have played a pivotal role in securing the bid.
The source continued, "It will be a fitting role for David who, let's not forget, was a big factor in the UK winning the Olympic bid in the first place".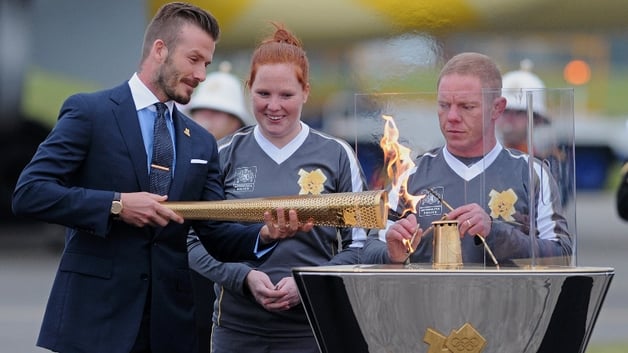 Beckham with the torch when it arrived in Cornwall in May of this year
Speaking earlier this month, Sebastian Coe, head of the organising committee, praised Beckham's efforts to secure London as the host for the event and promised that he will have two special roles. "He was not only alongside us when we won...he was alongside us when we threw our hats in the ring".
"We are scoping a role for him at the moment... " Coe told Sky Sports News. "He will be in London with us and he will have two very clear roles within the Games. He will be more than an ambassador given what he has done, the commitment he has given and the amount of time he has spent with us in London on this project."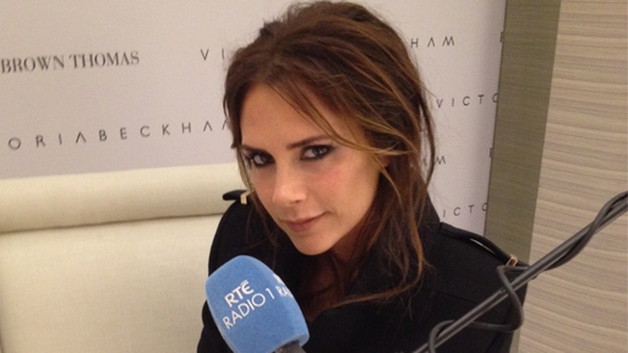 Meanwhile, while visiting Brown Thomas earlier this week, his wife Victoria spoke to RTÉ's John Murray about the Games and the possibility of her band the Spice Girls performing. Though she didn't confirm or deny their participation, she hinted that she would push her bandmates to come together again.
"I would love nothing more" she said, adding "We'll see, if they are up for something, then I certainly am!".