Jennifer Lopez has confirmed to American Idol host Ryan Seacrest that she will not be returning for the next season of the reality show.
The 42 year-old singer and actress confirmed to the show's host on his radio show on Friday morning.
Lopez began her announcement with "when I signed on to Idol I signed on to do it for one year, and I wound-up doing two years because I just fell so in love with the show and everybody there."
"It was such a lovely surprise in my life to do it" she added, "but even last year when I had to make the decision it was super tough to decide."
Lopez said that her upcoming world tour and her children have all impacted on her decision to leave the show. "As the kids get a little bit bigger it started feeling like it was a lot and something had to give. Something has to give and that's where I am right now." The singer has twins with her former husband Marc Anthony.
Lopez confirmed her exit by saying "I honestly feel that just the time has come that I have to get back to doing the other things that I do. That I have put on hold because I love Idol so much!"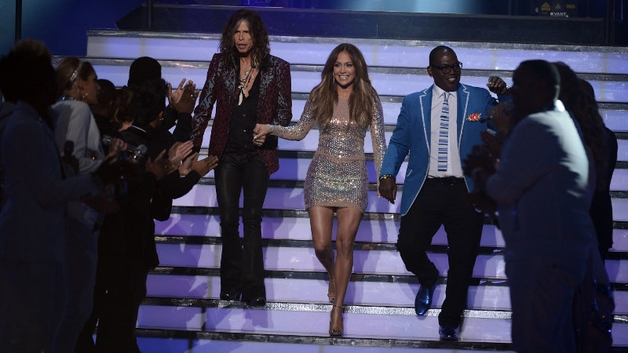 Lopez and Tyler have confirmed they are departing their roles on the show
However, she insisted that she will remain a part of the American Idol process wherever she can fit in time, "No matter what you guys need over there I'm always going to be here. If you call me and say, 'We need you to come to the first show!' I'm like 'Yes, okay!' Or 'We need you to be a mentor,' 'Alright!' I feel like there's just that tie there, I just don't know if I can be there every single day all the time the way we have been doing it the past two years."
Earlier this week, her co-judge Steven Tyler confirmed his departure from the show after two season as well. Long-running judge Randy Jackson is believed to be returning next season. The show has had a long list of judges in the past, including Ellen DeGeneres, Kara DioGuardi, Paula Abdul and Simon Cowell.
Ryan Seacrest and Randy Jackson are the only two members of the show who have been with the series since the beginning.