Fresh from winning the recent Eurovision Song Contest held in Baku, Azerbaijan, Sweden has announced that they will hold the contest next year in the city of Malmö.
Malmö is the country's third largest city, behind Stockholm and Gothenburg and is in the Southwest of the country. The city has a population of 664,000 people and this marks the second time the city has hosted the competition. Singer Carola won the contest in 1991 and the city hosted in 1992.
"The choice of Malmö is based on an overall assessment of the environment in which we think is best for the format of the Eurovision Song Contest, both in terms of TV shows and on the preparations" said Martin Österdahl, Executive Producer of the 2013 contest.
Though it has not yet been confirmed, the contest will likely be held in Malmö Arena, a relatively new venue which was built in 2008 and has a 15,500 person capacity.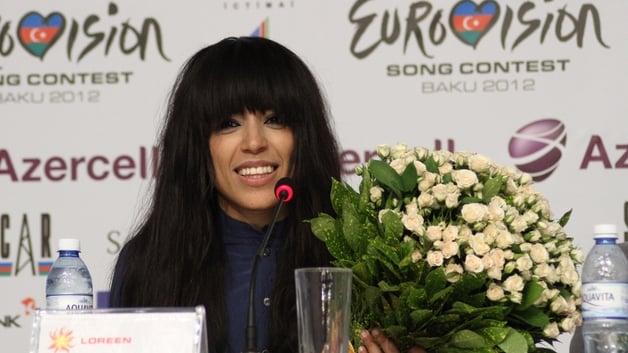 Loreen pictured during her winner's press conference following the final in May
In late May, Loreen won the contest for her country with the song Euphoria which steadily climbed and topped the Irish chart following her win.
The provisional dates for the two semi-finals are May 14 and 16, next year. The final is expected to take place on Saturday May 18. After a year's break from the competition, Armenia will return to compete next year.