Singer Susan Boyle has received an honorary doctorate from a Scottish university.
The 51-year-old singer from West Lothian was awarded an honorary doctorate from Queen Margaret University for her services to the creative industries.
The Britain's Got Talent runner-up has becoming a musical phenomenon since her time on the show in 2009, earning a reported £10million (over €12.5m).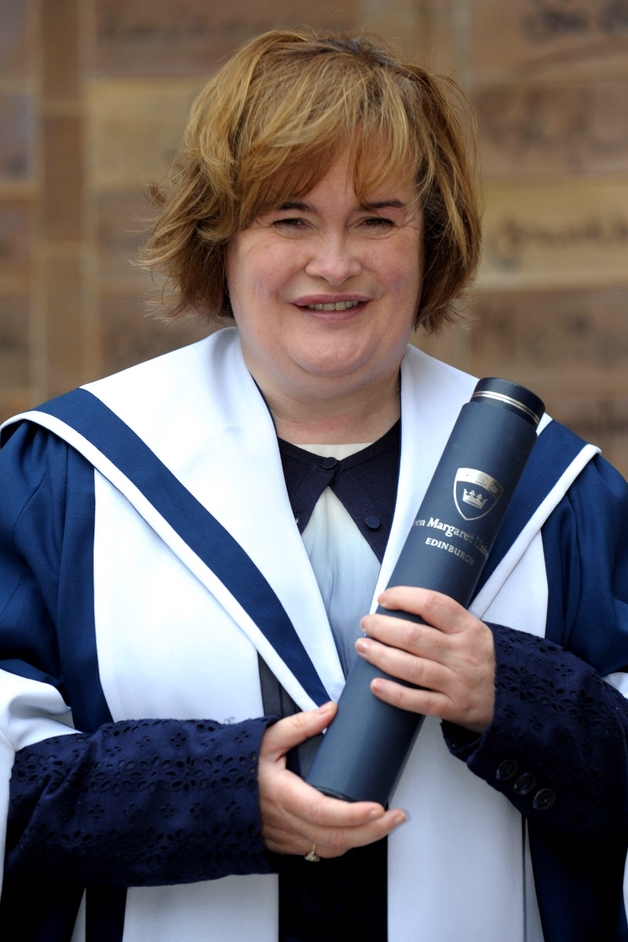 The singer left school with just two O-Levels (later replaced by te GCSE system in the UK) and has said she found school life difficult.
"I found it difficult to write my letters. I also suffered from what psychologists call cognitive difficulties. I knew the answers to questions but couldn't express what I was thinking" she said.
The singer later went on to study a certificate in caring. She still lives in the town she was born in, Blackburn.