Last week they reunited to launch their musical Viva Forever and now the Spice Girls are back in the recording studio together.
Melanie Chisholm confirmed via Twitter that she has recorded a duet with her bandmate Emma Bunton for her upcoming solo album.
Writing on her Twitter page, she said '*Drum roll* I am very proud to announce my beautiful friend @EmmaBunton has duetted with me for me new album Stages ?#babyandsporty?!!'
The pair have recorded a version of I Know Him So Well from the musical Chess.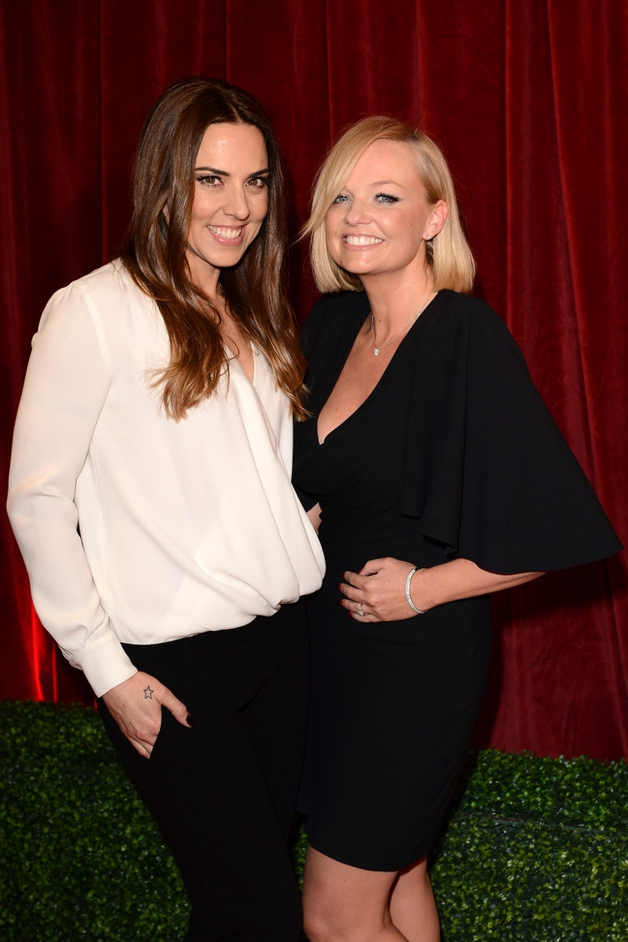 She continued 'Me and @EmmaBunton and have recorded the fantastic,'I know him so well' Singing together again is amazing and emotional. Love you baby! x'
Soon after making her announcement, Jennifer Saunders, who is writing Viva Forever with the girl band, wrote back 'Cant believe you didn't ask Dawn [French] and I for advice! We sung it originally. After the sad attempt by Dickson/Paige'.
Melanie C then hinted that the track would be released as a single, writing back to Saunders 'We haven't shot the video yet, maybe you could help us out with that x'.