It has been confirmed that Lea Michelle, Cory Monteith and Chris Colfer will return for the fourth series of the all singing, all dancing, hit TV show.

With many of the Glee characters graduating from McKinley High at the end of series three, fans have been wondering what's next for their favourite kooky choir singers.

Well worry no more, Gleeks, the show's writers have returned to work this week after a summer break and have already announced that that the new series will feature a show-within-a-show concept, splitting time between McKinley High in Ohio and following Michele's Rachel Berry in New York as she pursues her Broadway dreams.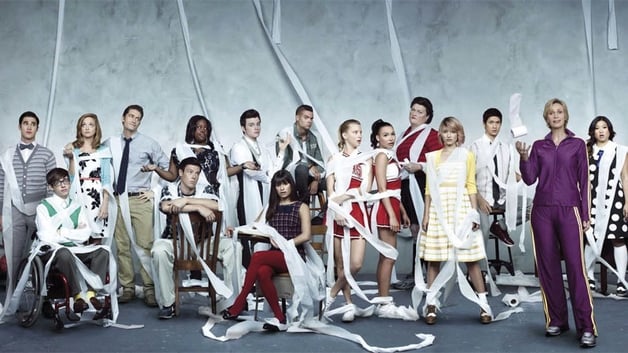 While the status of many of the show's graduating seniors, Amber Riley (Mercedes), Mark Salling (Puck), Harry Shum Jr. (Mike), Naya Rivera (Santana) and Dianna Agron (Quinn), has been up in the air, all have now been confirmed to return. However, how many episodes each will film still remains unclear.

Show creator Ryan Murphy told the Hollywood Reporter: "We're literally just writing the first script now. We're figuring out who's doing what, who's coming back. We haven't figured it out, but I know what the stories are; I just don't know how many episodes.
"We want to keep all our options open. I think I have to talk to the actors and say, 'What do you want to do?' That's how we've been dealing with it. I've only talked to Lea so far. That's all happening in the next two weeks."

Also poised to return are Matthew Morrison (Will), Jane Lynch (Sue), Jayma Mays (Emma), Kevin McHale (Artie), Jenna Ushkowitz (Tina), Criss (Blaine) and Heather Morris (Brittany), and season four will feature recurring guests including Kate Hudson and Sarah Jessica Parker.

However, while Chord Overstreet (Sam) is in talks to rejoin the show as a series regular, it is not know yet if The Glee Project Season One winners Damian McGinty (Rory) and Samuel Larsen (Joe) will return.