A new biography of Manchester band The Smiths is due this September. A Light That Never Goes Out: The Enduring Saga of the Smiths was written by music journalist and biographer Tony Fletcher.
The book will be published on the 30th anniversary of the group's formation, and the 25th anniversary of their split in 1987.

Fletcher is the author of Dear Boy, a biography of Who drummer Keith Moon and Remarks Made, a book about R.E.M. Blogging on his website Jamming! he said, "Though there are several books available about this greatest of British bands, there has not been a serious attempt at a biography other than Johnny Rogan's The Severed Alliance back in 1992.

"As someone very much of the Smiths generation, a devoted fan who saw the group in concert many times while also working in the thick of things as a music journalist/magazine editor, I'm trusting I can do my subjects the justice they deserve.

"I'm excited to be telling the Smiths' story with the benefit of two decades' hindsight; I'm looking forward to focusing on the music, which would appear to be more influential now than during the group's intense five-year reign in the mid-80s; and I'm anticipating approaching this from more of an international perspective as well. Over the last several months, I have been conducting interviews with a number of the major players."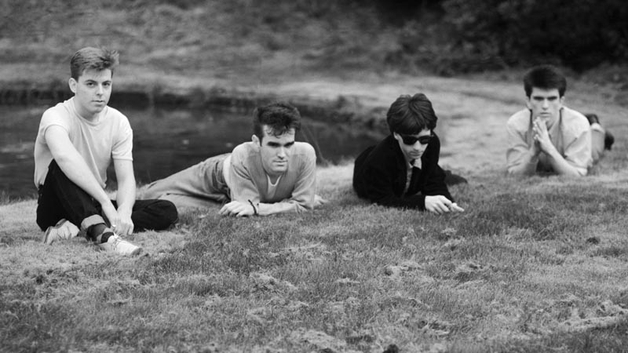 These charming men
Johnny Rogan has just published an updated version of The Severed Alliance. He has added new information and interviews to the almost 100 initially conducted over a four-year period for the book's original publication in 1992.
Morrissey was particularly scathing about the book at the time, telling the NME: "Personally I hope Johnny Rogan ends his days very soon in an M3 pile up."
He later did a u-turn and cited it as evidence in the royalty-related court case brought by Smiths' drummer Mike Joyce.
There are on-going rumours that Morrissey will publish his autobiography.