Russell Brand asked Katy Perry to keep any footage of their relationship out of her upcoming movie.

The comedian, who filed for divorce from the singing sensation, had originally agreed to be part of the docu-movie Part of Me on the condition that he saw the final edit.

However, Brand filed for divorce from Katy in December, and his request to have certain scenes deleted have fallen on deaf ears.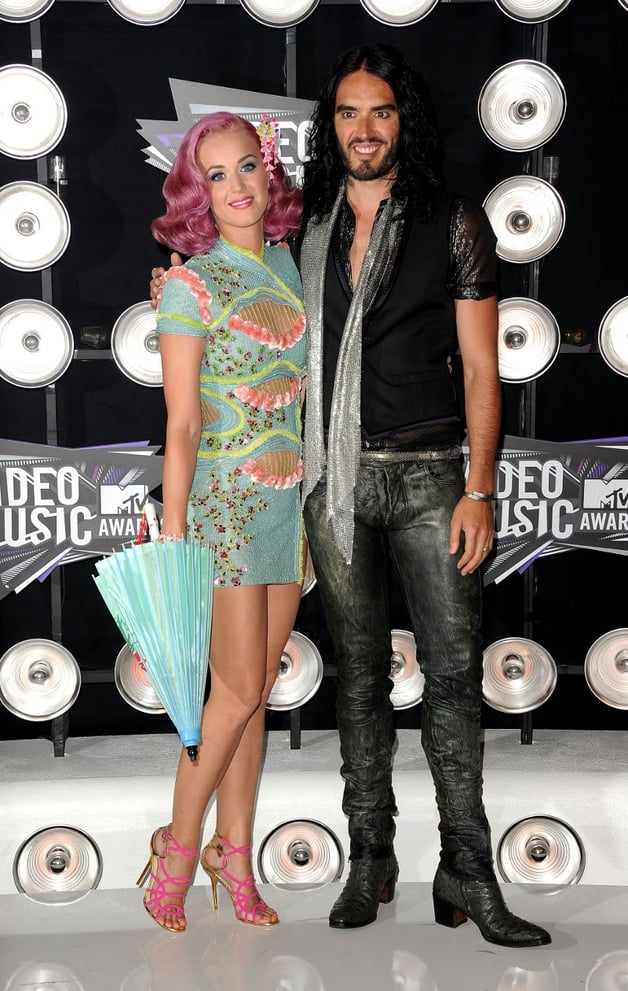 Katy Perry and Russell Brand at the MTV music awards
The 27-year-old singer reportedly spoke to producers about accommodating his wishes, but ultimately decided the film wouldn't flow without having snippets of their life together on screen

A source told The Sun: ''When she first decided to make the movie in 2010, Russell agreed to be filmed on the condition he got to see the final edit.

''Being a fly-on-the-wall documentary, he knew full well that it was going to be warts and all - and wasn't best comfortable with that. But Katy persuaded him to do it.

''Now they have broken up, she can keep whatever she wants in the film.''