British rapper Professor Green has spoken out about his experience of 'celebrity' and the tabloid perception of his relationship.
The 28 year-old Hackney man spoke to The Independent this weekend about the novely of fame and his relationship with Made In Chelsea star Millie Mackintosh.
"I don't get called the 'British Eminem' as much anymore. That's still something that people say, but I am free of the novelty tag now. Now the only thing I have to watch is this whole celebrity" he said.
"I'm not gonna complain about the music business. So much has changed so quickly, again, as it always does."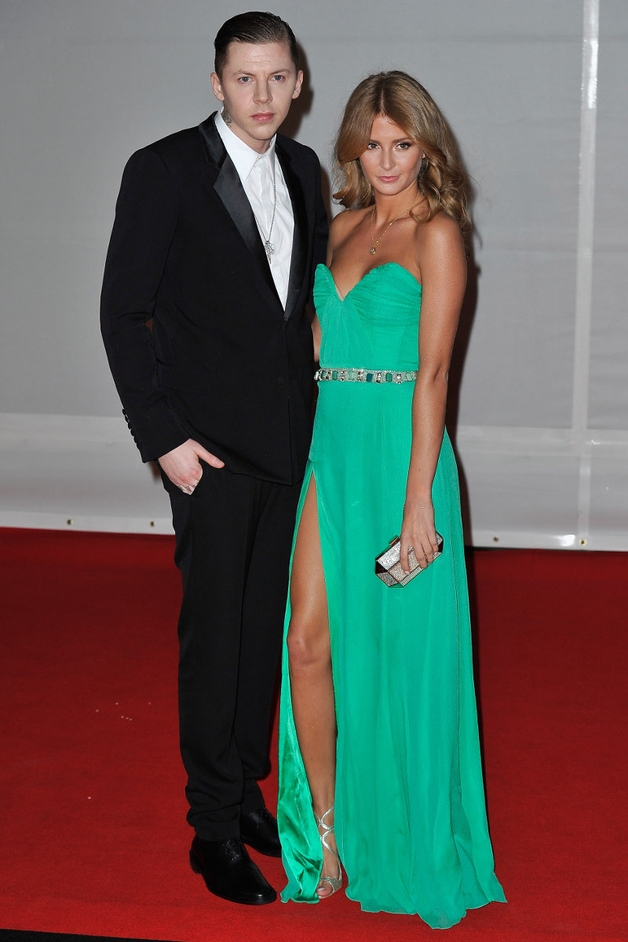 The pair attended the recent Brit Awards 2012 together
Speaking about his relationship with the reality television star, he calls the tabloid frenzy "a real wind-up" and disregards the public interest in their relationship.
"From the minute it started, the whole class thing. It's been completely different dating someone as in the public eye as Millie. For us, our relationship is ours. We can't help the bulls**t they make up in magazines. We haven't done our OK! shoot yet, although we have been asked. Ridiculous. If the difference was race or we were a gay couple, they probably wouldn't be as quick to point the difference out".
"But because it's class, it's fair game. That's still prejudice. You're effectively calling me a commoner - which I am, common as muck. But I'm doing all right for myself, and I'm well-mannered, I'm courteous" he argued.