The Oscar winning actress revealed that she is willing to fail in order to keep variety in her career.
Speaking about her new film The Paperboy at the Cannes Film Festival, Kidman told reporters that she is more than happy to take risks when it comes to choosing roles so that she can keep her career varied.

She said: "I don't ever want to be pigeon-holed. I don't want to be told 'no, you can't be in this kind of genre, you can't play this kind of role, because you just can't do it.' I'm willing to fail."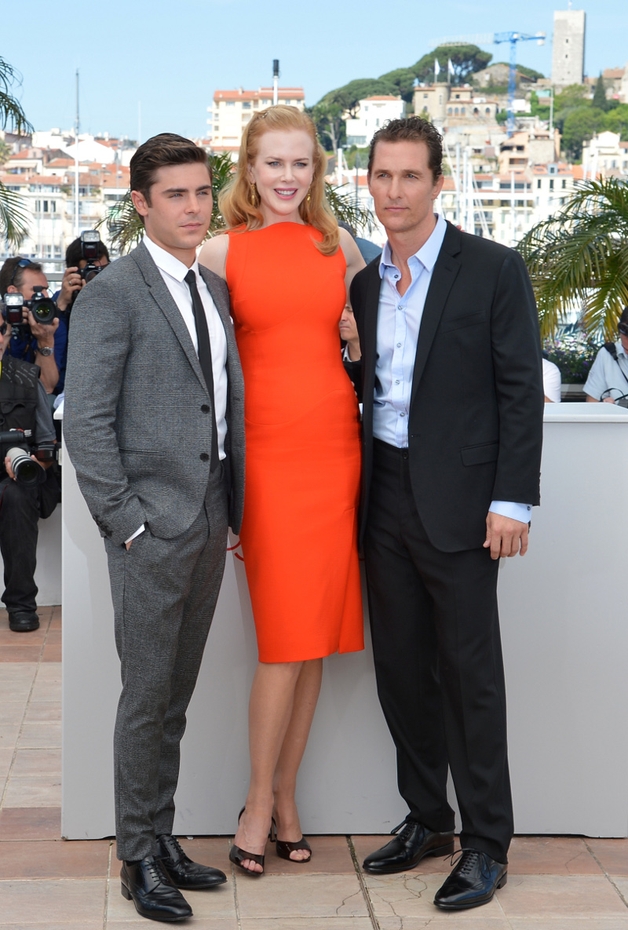 Zac Efron, Nicole Kidman and Matthew McConaughey at the Cannes Film Festival

Reports have also emerged that Kidman was asked by director Lee Daniels to do her own hair and make-up for the movie, as the budget was so tight. The actress created the look for her character Charlotte Bass in her own bathroom using a bleach blonde hair piece and fake tan.

In the movie, Zac Efron plays the man who falls for Charlotte. The former High School Musical star was "ecstatic" when he discovered that she would be playing the role of Charlotte. He said: "I've been in love with her for a long time, since I saw her in Moulin Rouge."