Scarlett Johansson has been honoured with her own star on Hollywood's Walk of Fame, saying it proved she must have "made it to the big time."
The 27-year-old star, who reprises her role of the Black Widow in the latest Marvel Comics blockbuster The Avengers, was joined by co-star Jeremy Renner at the ceremony.

"When I was told I was getting this star, I thought to myself, man, I really made it to the big time," said Johansson, dressed in a figure-hugging black and white ensemble with geometric patterns.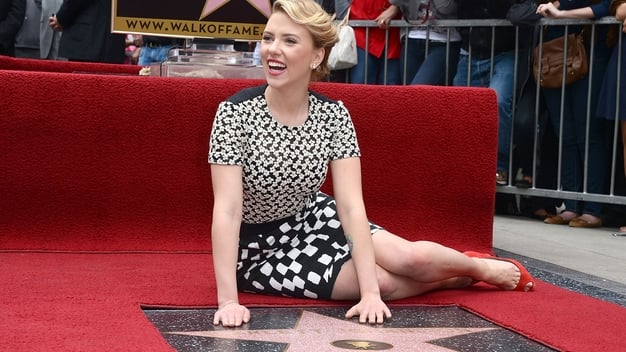 Actress Scarlett Johansson id currently starring in The Avengers
"You know, no matter what happens from here on out, I made my mark, I'm here to stay, and my family for generations to come will always be able to visit me right here, always. What a deeply, deeply touching gift," she added.

Johansson, star of The Horse Whisperer, Girl with a Pearl Earring, and Lost in Translation, first played the Black Widow in 2010's Iron Man 2 starring Robert Downey Jr.
Renner, who co-stars as Hawkeye in The Avengers, joked: "Working with her was tremendous...ly awful."
For six months, she continuously threw me around, beat me, stepped on me and wiped the floor with my dignity and self-respect every day - all with a smile on her face."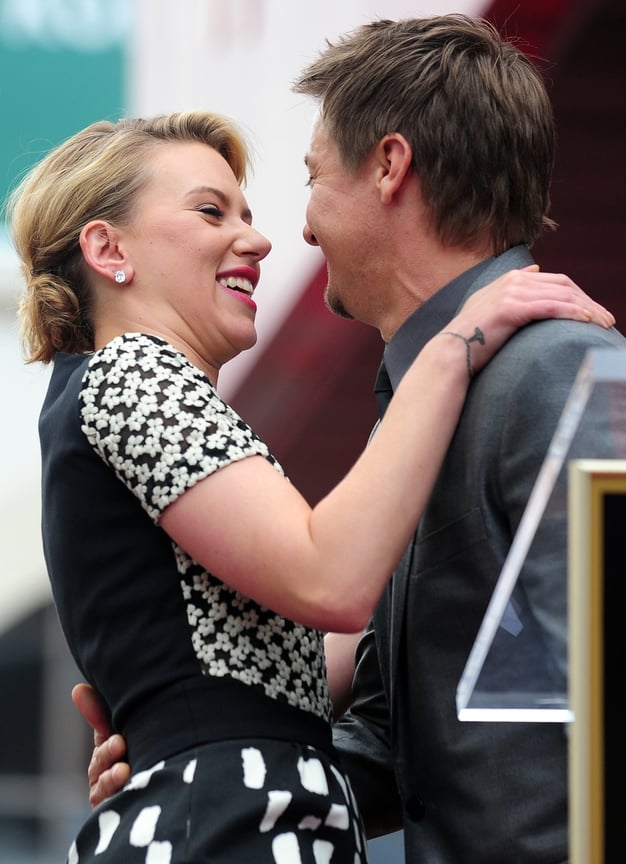 The actress was joined by Avengers co-star Jeremy Renner at the ceremony