Comedian Brendan O'Carroll, star and creator of Mrs Brown's Boys, has turned down a "ridiculous" amount of money to take his show to the US.
The Star reports that O'Carroll turned down the offer of producing a special for the US network HBO, which is behind hits like Game of Thrones, The Sopranos and Entourage.
It's believed that HBO wanted the 56-year-old to produce a once-off special, with the option of stretching to a series if the show was well received.

O'Carroll said: "I've already been approached by HBO, initially a special with a commitment that if it pulls the numbers that we'll go ahead with a series."
Instead, the comedian wants to spend time with family, and said he cherishes the privileged position he is in.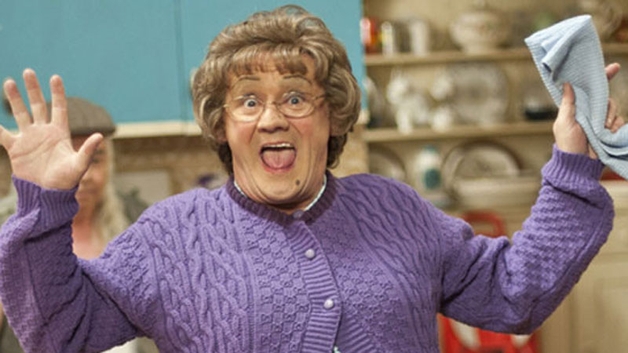 O'Carroll as the quick-witted Dubliner Agnes Brown in the hit show
"This is going to sound very lazy - I work 26 weeks a year and I take 26 weeks off, that's the way my life is and that's the way I like my life," he said.
O'Carroll then explained: "In the United States they're offering ridiculous money but they're looking for two years' work. Now I could get a real job and do two years' work. I don't want to do that. I'm in a very privileged position."
"Those 26 weeks off I spend with the people I want to spend time with. There's no money you could pay me to give those up," he concluded.
A third series of the show has been commissioned, and is set to be broadcast later this year.