As the whole world goes green for St. Patrick's Day it looks like Kate Middleton is also embracing the festivities.
Kate looked radiant in green as she presented soldiers with shamrocks to mark the occassion.
Kate wore an elegant Emilia Wickstead green dress coat with a chocolate brown Lock and Co. hat and an Irish Guards brooch that belonged to the Queen Mother as she attended the traditional parade in Aldershot.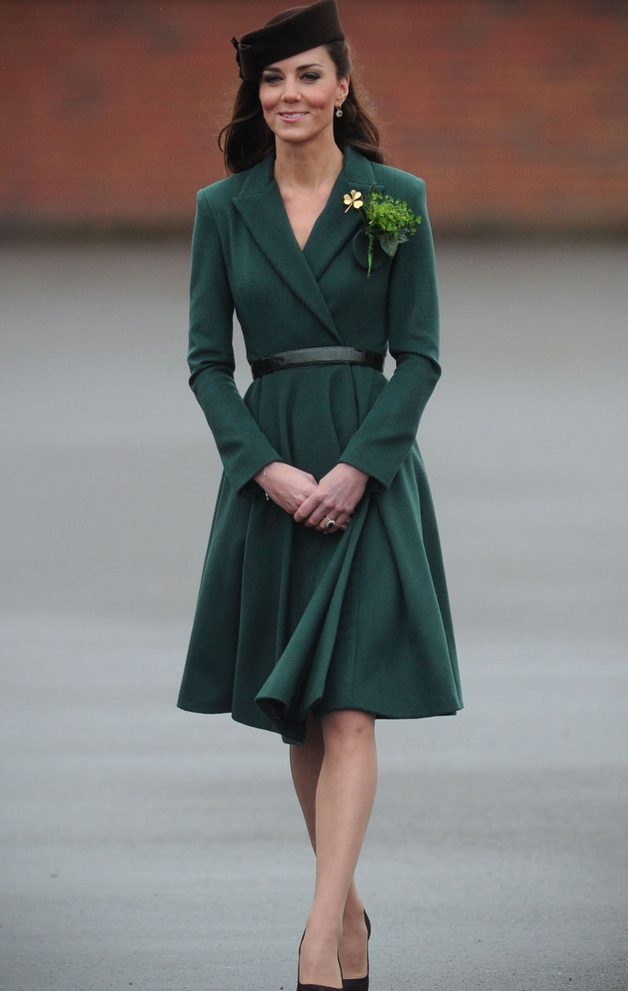 Kate embraced the day and looked elegant in a dress coat in traditional green

She watched the ceremonial military parade before bestowing lucky three-leafed clovers on 40 officers - and even their Irish Wolfhound mascot.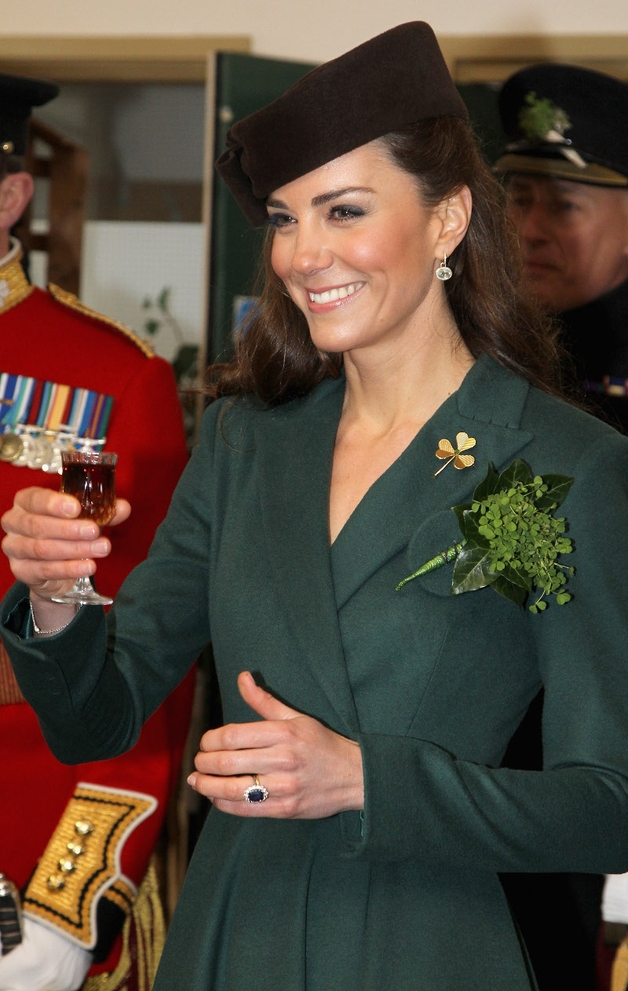 Kate then indulged in a small glass of Harvey's Bristol Creme sherry in the Junior's Mess at Aldershot Barracks.