She may be one of the biggest R&B stars in the world but Rihanna chose to travel with the masses yesterday en route to rehearsals for last night's Brit Awards.
The singer delighted fans who recognised the star on London's underground Jubilee line yesterday morning as she made her made to the O2 Arena.
Dressed in sunglasses, a baseball jacket with a black headband tied around her blonde hair, it was clear that she was recognised however her bodyguard was left with little to do, as she was not disturbed by fellow passengers.
This is not the first time that the singer took London's tube - last October she opted for the Jubilee line as she travelled to her O2 concert to the delight of her fans.
See our Brit Awards Gallery here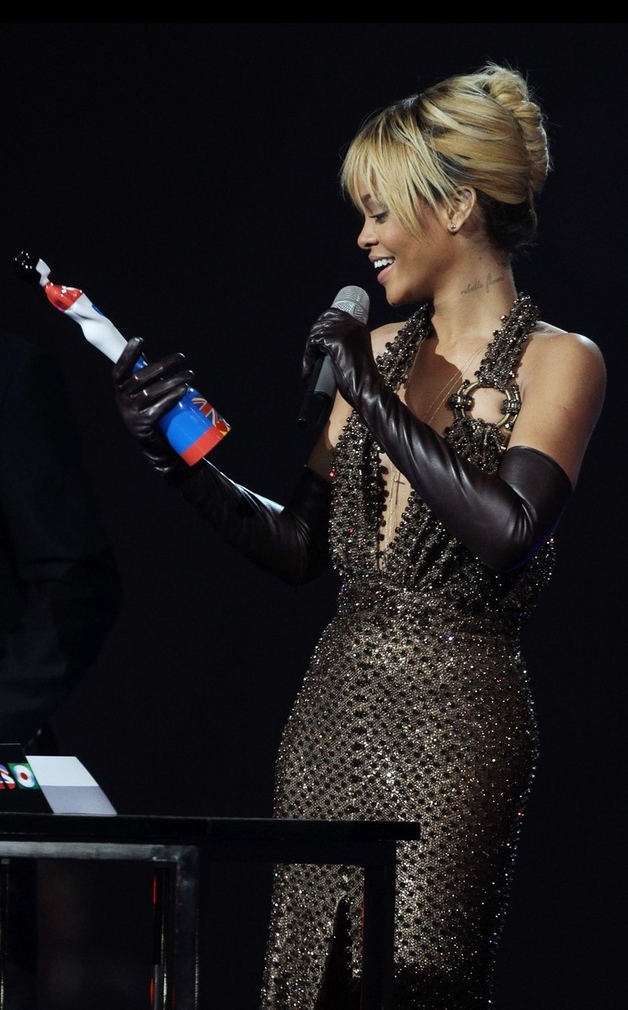 Rihanna accepting the award for Best International Female last night