Watch it! The Voice of Ireland, Sunday, RTÉ One

Easy on the eye, tough but fair on the contestants, Bressie has emerged as the real star of The Voice of Ireland. As the show moves into the live rounds, Alan Corr talks to him about his fellow judges, love, family and finally finding his own voice
It's 10am in Belsize Park, London and Niall 'Bressie' Breslin is hacking his guts up. "Sorry I'm just clearing my throat", he says, in between not very musical ahems! and eurrgghs! It would appear that the man searching for The Voice on RTÉ is having difficulty with his own.

"I have tonsillitis. It comes and goes every few months but I have to get them out", he says, finally finding a clearer tone. "I've just been living with them at the moment. I'm trying to figure out when I can get the operation done."

Finding time to do things could be a full-time job for Niall Breslin these days. Since taking an extended hiatus from his band The Blizzards two years ago, the 6' 6" Mullingar man has become the voice of reason as a judge on The Voice. He's also working hard on his solo career, his debut album Colourblind Stereo came out last September, and he's now settled in London where he works as a songwriter and producer for 19 Entertainment, the agency run by Simon Fuller, the man behind The Spice Girls and American Idol.

Bressie is surviving in a fast-changing music industry and The Voice is not just another paycheck for him. He's deadly serious and committed and for many he's also the main reason for watching. "With a show like that you just don't know how people are going to perceive you", he says. "I just thought, I'm going to do exactly what I'd do if I was talking to somebody in the pub. My dad said, 'don't be yourself', but I think he was joking! I've been myself and lucky enough, people have been receptive. The thing about it is, I am trying to push the musical side of it."

The musical side of things is what interests Bressie the most. He talks knowledgably about how the music industry has changed and he knows full well that the old ways are gone. "That's the reason I got involved in The Voice. I told the producers that if this is just a TV show, you're asking the wrong person. I really want to get talent out there. I'm hoping that I'm proving to people that I do know what I'm talking about and that I'm not there to fill the chair. I'm doing The Voice because I've been watching these types of shows for years and asking myself why don't they care about the music?"

He and Kian Egan have clashed regularly over this arcane concept but Bressie isn't going to play for publicity and slam his fellow judge. "There is no tension between us", he claims. "We just have completely different opinions on what we're looking for. He's making a TV show and I'm looking to make an album. The thing about Westlife is, they have two of the best contemporary male pop vocalists in the country with Mark and Shane and Kian's been surrounded by them for ten years. It's a different industry to what I'm in. My industry is sh*tty vans, toilet tours, not being able to pay for a rehearsal room. That's where I come from. It's more real and it's more rewarding for me."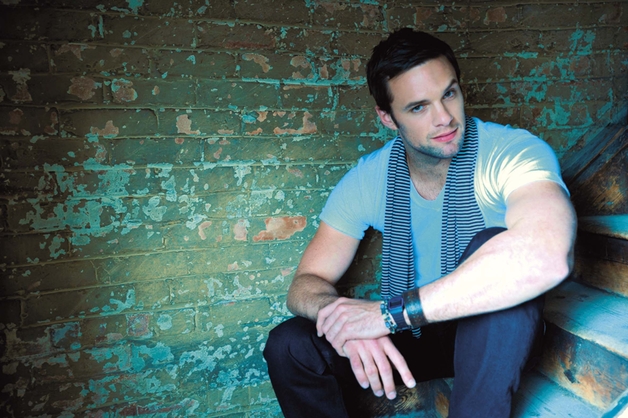 Bressie
Bressie sees another side of the industry in London. He lives in Belsize Park, with three fellow Irishmen, just around the corner from Coldplay's studio. "I know their PA, Vicky", he says. "She's a good friend of ours and yes, I'm one of those boring people who likes Coldplay." And while he's never ruled out the possibility of a third album from The Blizzards, right now it's all about new opportunities and new experiences.

"If there is one thing I've learnt from moving to London it's that there isn't an environment in Ireland where you can co-write", he says. "Ireland is a place of classic songwriters, that's what we are. The Blizzards would never have co-wrote, no way. Now when I think about it, I think 'why didn't we?' The greatest songs ever written were co-written. We have classic writers but we need to just think outside the box a bit more."

So he's working with a new female artist called Spark and also a rapper. "Obviously, the go-to place for a rapper is a white, skinny guy from the middle of Ireland", Bressie laughs. "I've realised that if you're trying to pitch songs to JLS you might as well p**s into the wind because they use the big writers and I'm not a big writer and I have to work my way up. I need an international hit."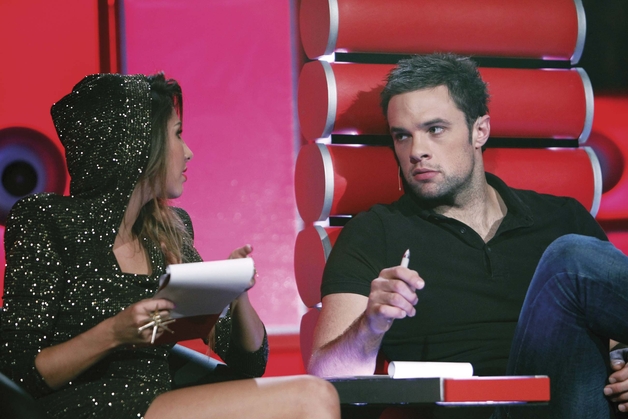 On the set of The Voice of Ireland
In the meantime, he's back in Ireland on a regular basis. Recently he was in RTÉ to film a sketch for the new series of Republic of Telly. We'll see him form a band with show regular Bernard, which is all very well, but what we want to know is this – does Bressie fancy roving troublemaker Jennifer Maguire? "She is kinda hot isn't she?" he says. "It's hard when you see someone on TV and you think she's cute and then you meet them. She's pretty hot. She's got a presence as well which I like in a girl . . . here, are you trying to set us up?"

Well, he is still single. Bressie's long-term relationship with fashion designer Eva Maguire came to an end a while back and wishful gossip columnists have since linked him with MTV presenter Laura Whitmore, girlfriend of Coronas' singer Danny O'Reilly, and – alarmingly – supermodel Caprice. So Bressie, are you looking for love? "I love that expression! Yes, I'm walking around the streets of London looking at girls all day", he laughs. "Believe it or not, I'm quite shy. Most of the relationships I've been involved in happened slowly and naturally. I don't go to nightclubs and say, 'yeah you'll do. Let's go!' I think the problem with me is that when I'm busy, like with The Voice, everything else is irrelevant and girls don't particularly like that. I like girls who have a presence, when they're in a room they're not just hidden in the corner being quiet. I like a strong person."

His solo album naturally grapples with the big questions of love. One song in particular, titled She Ticks the Boxes, seems to be about a row between boyfriend and girlfriend in which Bressie stands accused of being 'pathologically' unable to get close to anybody. However, the song in question was inspired by something his mother used to say to him.
"She had this with my older brother as well because he's single – she's always saying for god's sake you keep finding people who are perfect for you and you keep breaking up with them. What's wrong with you? That whole song is about your mother trying to push you into something because she wants to be a grandmother! So it's not something a girl said to me, it's about something my mother said to me."

Bressie has three sisters he is very close to, but it was his brother Ronan who inspired him the most. He runs a studio in Glasgow and was in a band himself and knows full well the heartache of getting involved in the music industry. It's no wonder Enda Breslin, patriarch of this sprawling clan and also a member of the Irish army, was so weary of his sons getting involved.

"Dad is brilliant. Everyone expects an army dad to be strict but he was the opposite", Bressie says. "He's a cool dad. I gave up the rugby even though it broke his heart but he was still very supportive. Think about it – walking away from a career as a professional rugby player to playing acoustic covers in a band that made no impact! He's just waiting for me to become a zookeeper next but look; I'm 30 years of age, you can't tell me what to do. Hahahaha!"

Bressie is very close to his parents. His mum Mandy, a music teacher, is from Glasgow but with strong family roots in Derry and Omagh. He had them in mind when he got a tattoo last year; it's a serpentine inking that snakes up his forearm and it features a Victorian watch showing the longitude and latitude of where his parents met. "I think my dad wanted to kill me when I got it done", he says. "I just thought – imagine the night my parents met and he was standing outside that club and he went one way and she went the other . . . well, I wouldn't exist. I don't want to sound like Victor Meldrew here but as you get older you start appreciating your family a lot more, especially if you live away from home. I've been very lucky. My parents have been very supportive and I've so many friends who've come from tough backgrounds."

Fatherhood is something that Bressie doesn't rule out. "I hope I'm not a dad already!" he jokes. "There could be some lanky fecker running around out there. I wouldn't want to be father unless I was in a very stable relationship with a very stable career. I've seen how difficult it is and the stress it puts on relationships. When you're worried about money all the time, no matter how much you care about someone, it's hard. But I absolutely, absolutely adore being around children. I'm a big baby myself. I want to have about 30 kids so they can work the farm."

Ask Niall Breslin, the man with the voice, the face and the body, about being a sex symbol and he'll look decidedly uncomfortable. "There is no way of reacting to something like that without coming across as a complete tool", he smiles. "I usually keep my mouth shut. It's flattering but I don't take it for granted and my friends do slag me a lot, but in a nice way, but lads, seriously, change the record! There are other things they can slag me about. I've always been slagged for being twice their size and you know when somebody's small they have to be funny and cheeky? Well, I was so big I was just stupid and never witty enough."

A tall tale indeed. Bressie's been there and back and back again with The Blizzards and now he's doing the pop thing and finding a new role on The Voice. The big man with big ambitions is in search of that big hit. Somehow I think he's gloing to find it.
Bressie plays the following dates on his upcoming Irish tour:
April 6: Charleville Castle, Tullamore
April 12: Clarence Hotel, Sligo
April 13: The Palace, Navan
April 18: Dolan's, Limerick
April 19: Pavilion, Cork
April 20: Roisin Dubh, Galway
April 25: RDS, Dublin (AIB event)
April 26: Set Theatre, Kilkenny
April 27: Forum Lounge, Waterford
May 05: Festival Of The Fires, Westmeath