The cast of A Dangerous Method came together for the film's UK premiere in London last night
Keira Knightley, Michael Fassbender, and Viggo Mortensen all hit the red carpet at The Mayfair Hotel in London.
The British actress wore a burgundy floor-length Burberry gown, which featured a key-hole cut-out and bow-accented belt, Louboutin heels and Chanel accessories.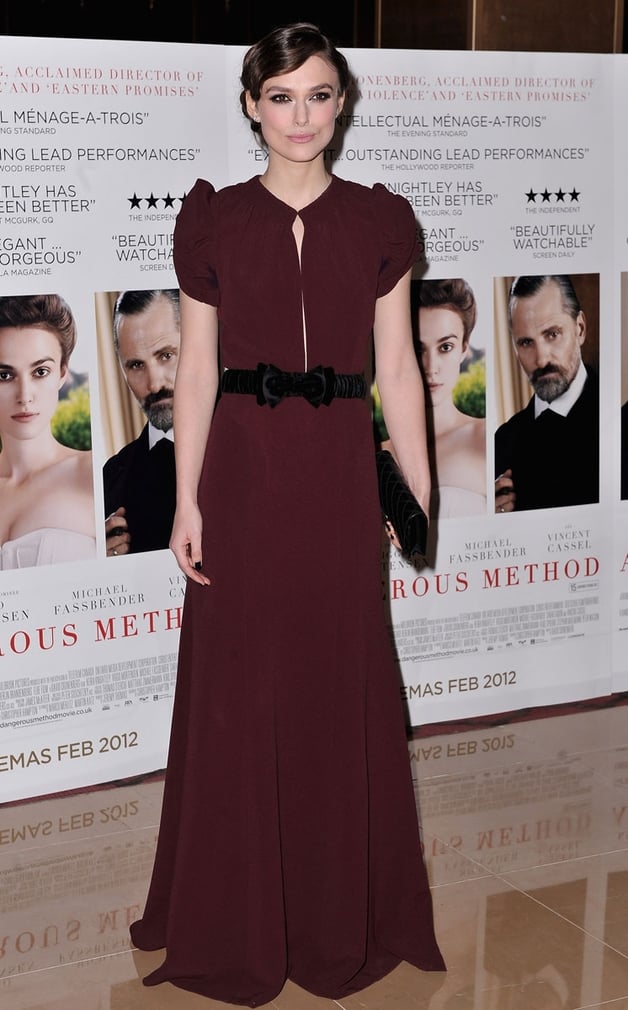 Knightley wore a floor length Burberry gown
Knightley completed her premiere look with a sultry smoky eye, and a pop of pretty pink to highlight her pouty lips.
The actress stars as Sabina Spielrein in David Cronenberg's new film about a psychiatric patient who embarks on a love affair with her doctor, Carl Jung, played by Fassbender.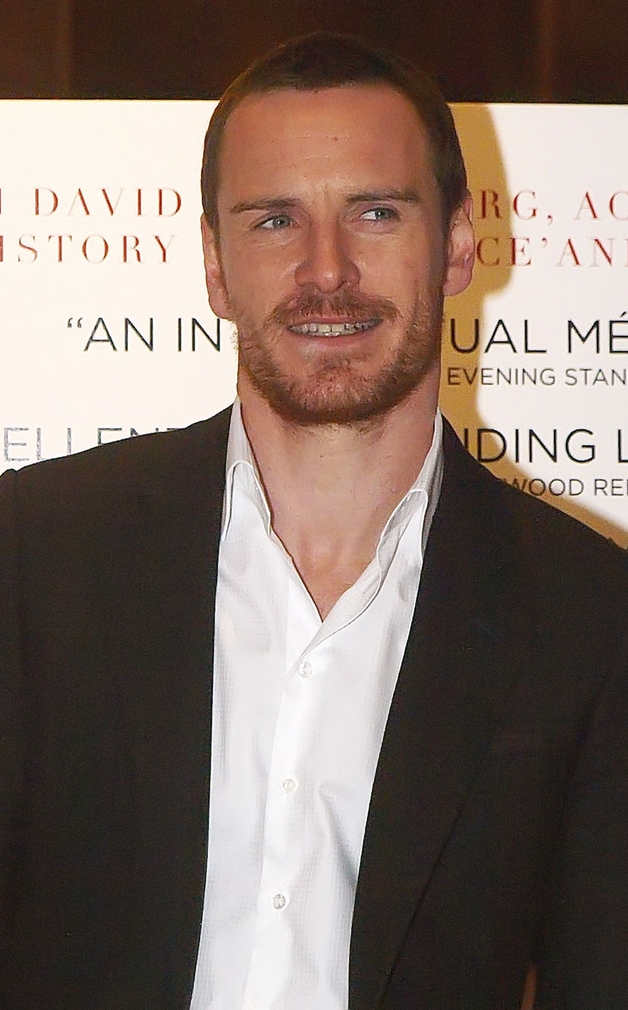 Irish actor Fassbender in London last night