U2 star Bono has revealed that he thinks US singer Alicia Keys is "scary" - and that he was "terrified" when they first met.
At the premiere of the Keep a Child Alive documentary, Bono recalled the first time he met the Fallin' singer, stating that it was when they recorded a cover of Marvin Gaye's single in 2001.
He said: "I was terrified the moment I met her. I was shaking in my boots."
Bono added: "She's scary, isn't she? She's scary."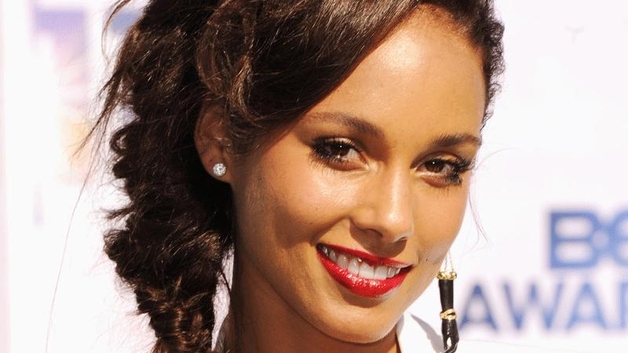 Bono was "terrified" when he first met Alicia Keys
However, the U2 frontman also said that because the R&B singer is a "lioness," she is the perfect person to campaign for Africa.
Keys started her charity, Keep A Child Alive, in 2003 to assist those affected by AIDS in Africa and India.
Bono also claimed that Alicia makes sure the money raised is well spent saying: "If the money isn't spent well, people get annoyed and so all these things take a certain intellectual rigour."
The Keep a Child Alive documentary, which documents Alicia's visit to South Africa, will be screened on US television today for World AIDS Day.