Twilight stars Rob Pattinson, Kristen Stewart and Taylor Lautner have been honoured in Hollywood by leaving imprints of their hands and feet outside Grauman's Chinese Theatre.
The famous trio were greeted by hundreds of screaming fans as they added their mark in cement at the cinema.
"I think this is the coolest thing I've done in my life," said Stewart of the event.
Pattinson, who plays vampire Edward Cullen in the films, thanked the fans for their support.
"This is just an incredible honour because of how young we are and it's kind of ridiculous and amazing at the same time.
"It's all down to you guys to drive this franchise forward."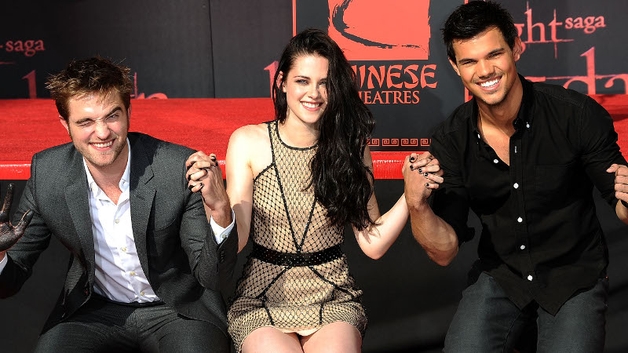 Rob, Kristen and Taylor - After making their mark the Twilight co-stars held hands and posed for pictures.
Lautner, who plays bare-chested Jacob Black, added: "There are a few moments that mean so much, it's really hard to explain, and this is definitely one of those."
Real-life couple Rob and Kristen, who normally shy away from showing any affection at public events, were in a flirty mood and only had eyes for each other.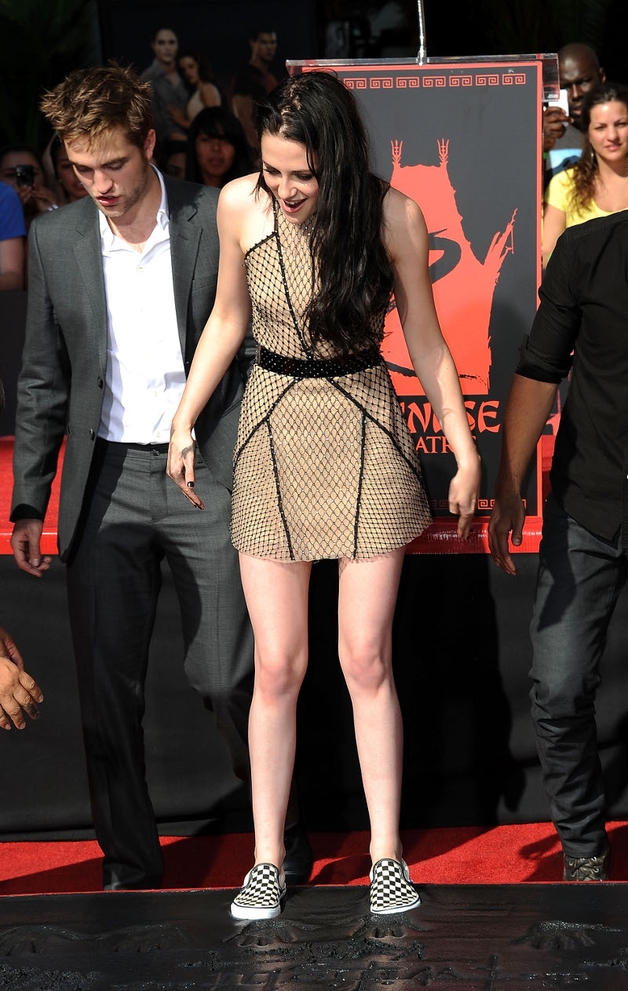 The actress was dressed in a short nude dress with black piping and beaded detail. She chose a pair of casual flats to make her mark in the cement and then later changed into a pair of killer heels.
The fourth instalment of the franchise, The Twilight Saga: Breaking Dawn - Part 1, opens in cinemas on November 18.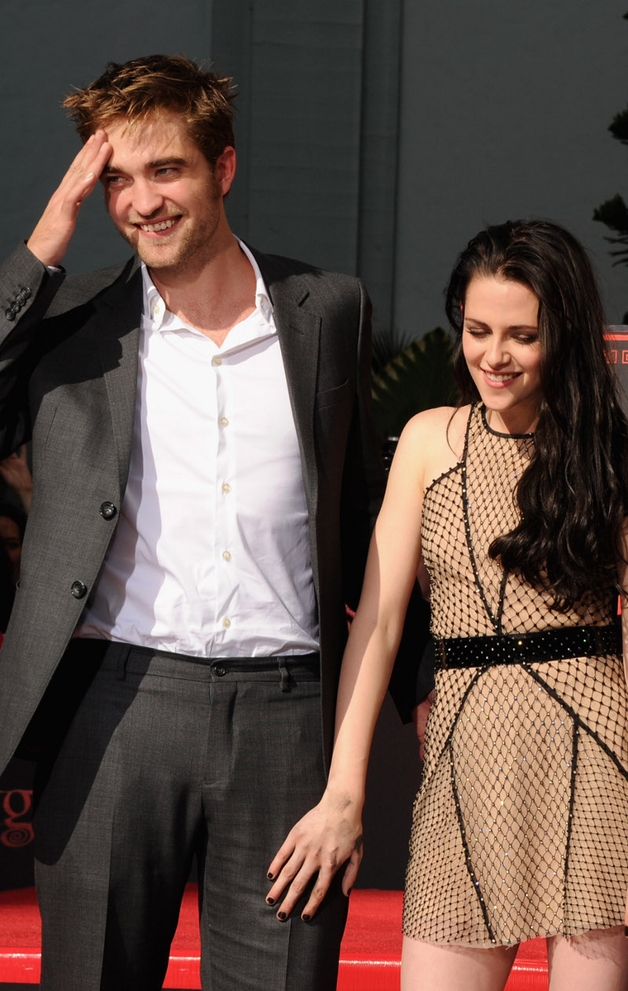 The normally very shy couple, Rob and Kristen, were seen flirting at the event.