Rock band Queen are gearing up to release an album and produce a follow-up to their hit musical We Will Rock You.
Speaking to The Daily Star, guitarist Brian May said he was going through drawers finding unreleased songs which featured frontman Freddie Mercury. The iconic lead singer died in 1991 from pneumonia resulting from AIDS.
"The songs are there, it's just a question of finding time to get the right production", May said. "As well as seeing what we can unearth, we want to do a new musical to follow We Will Rock You." The musical has been a huge success for fans of the band. In 2009, May hinted that a film version of the stage show may be produced and that original writer Ben Elton has written a "grittier" script.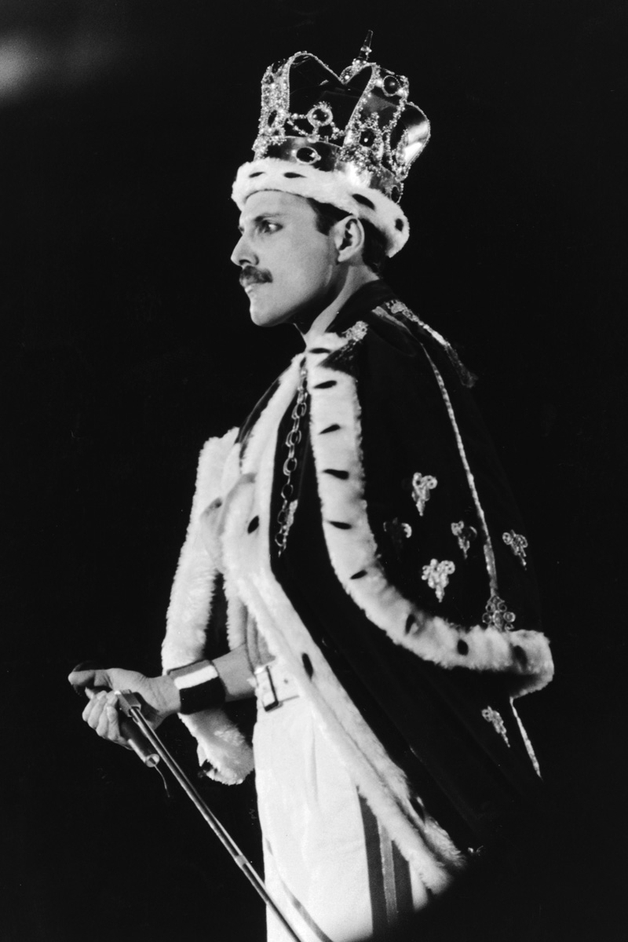 Frontman Freddie Mercury performing in 1986
Earlier this week, band members May and Roger Taylor collected an award from Q Magazine to be inducted into their Hall of Fame at their annual awards ceremony.
Queen will perform and receive the 'Global Icon' award at next week's Europe Music Awards ceremony in Belfast.