Anne Hathaway has joked that she sees a lot of herself in Nicole Snooki Polizzi, who stars in the hit MTV show Jersey Shore, according to reports.
Speaking to Interview magazine the One Day actress said: "I like to watch MTV for escapist pleasure, but when I saw Snooki, I saw my twin. I couldn't lose myself in the show anymore because there I was."
She added: "That being said, I think JWoww is amazing. I love JWoww. She's intense. See, JWoww to me is proper Jersey because she will scrap for a friend."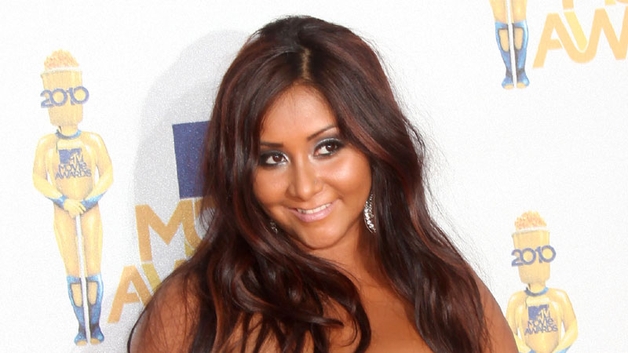 Anne Hathaway believes that Snooki from Jersey Shore may be her twin.
When asked about Mike The Situation Sorrentino, Hathaway stated: "The Situation is totally self-aware. He's referring to himself as The Situation non-stop. In the episode I saw, his car got towed, and he was like, 'We've got a situation here, and The Situation is the situation."
Earlier this week, The Situation denied claims that American clothing company Abercrombie & Fitch offered him a large sum to stop wearing the brand's clothes.