73-year-old actress Jane Fonda has revealed that she is proud of her body after years of suffering from bulimia and self-image issues.
"I'm vain," the actress said. "My arms are thin, but I'm vain about loose flesh. And so I'm careful that what I wear will show off my best parts, which are my waist and my butt."
Speaking to Harper's Bazaar she continued: "I wasn't very happy from, I would say, puberty to 50 she admits.
"It took me a long time. It was in my 40s, and if you suffer from bulimia, the older you get, the worse it gets.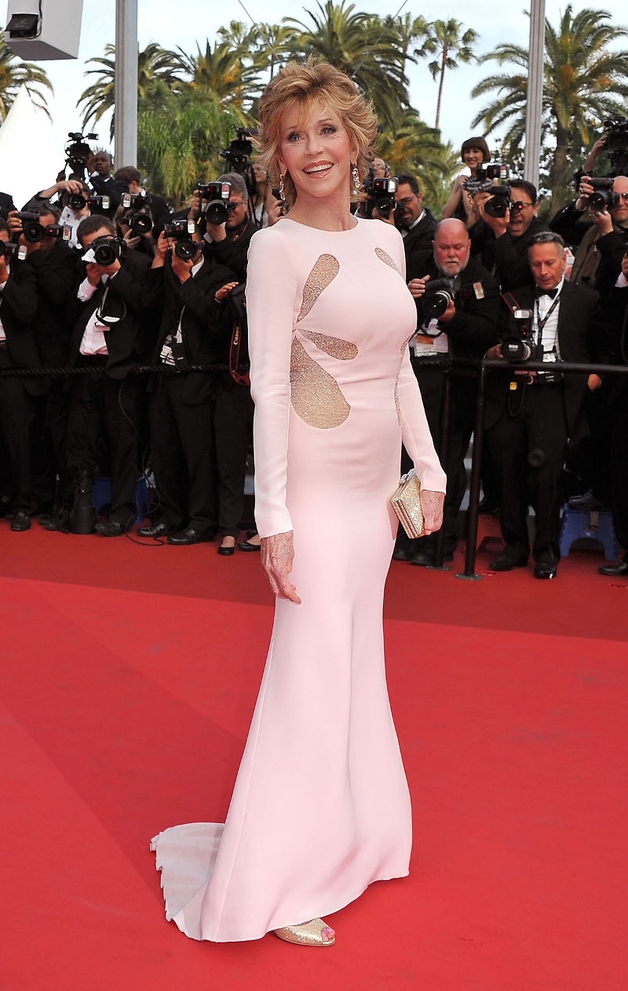 Fonda looks stunning at 73
"It takes longer to recover from a bout. I had a career, I was winning awards, I was supporting nonprofits, I had a family.
Fonda has two children Vanessa Vadim and Troy Garity and has been married three times.
When asked about her exercise regime, the star, who is promoting her new self book Prime Time said: "I don't do lunges, though, because I have a fake knee and a fake hip,"