Terrence Malick has finally bagged the top prize at the Cannes Film Festival. The iconoclastic director won the Palme d'Or for his fifth film, 'The Tree of Life' - an epic visionary tale starring Brad Pitt, Sean Penn, Fiona Shaw and some CGI dinosaurs.
Unsurprisingly the reclusive Malick was not in Cannes last night to collect his trophy but word has it that he did sneak into the premiere unnoticed.
The announcement was greeted with mainly rapturous applause but as is the wont at the festival there was some dissension as some regard The Tree of Life as a dead duck. "Few films are 100 per cent," said jury president, Robert De Niro. "However most of us thought it was great."
Other winners on the night included Kirsten Dunst who picked up the Best Actress gong for Melancholia. Earlier in the week that film's controversial director, Lars von Trier, had been banned from the festival after a presumably tongue-in-cheek defence of Adolf Hitler.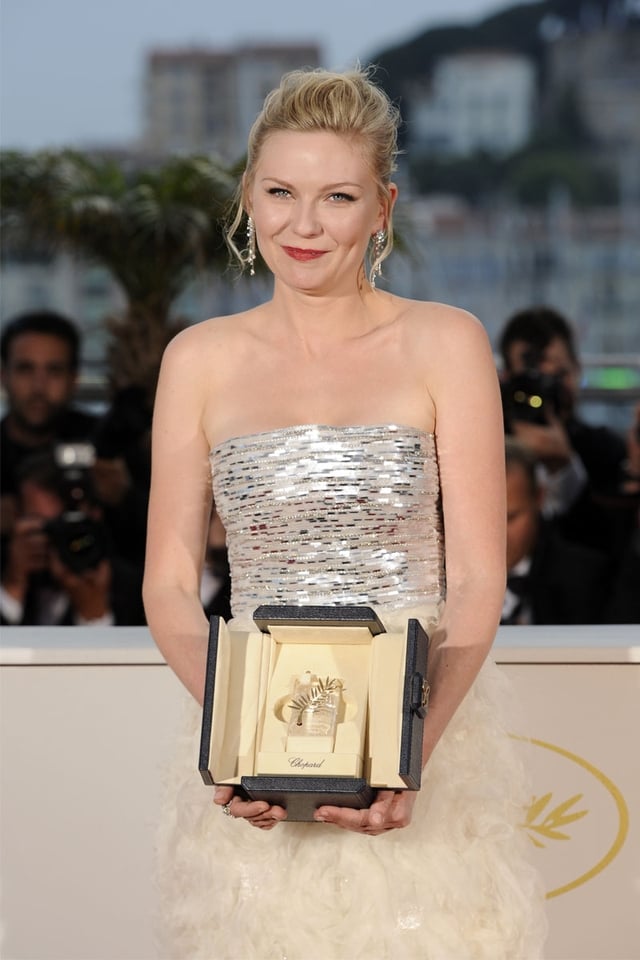 Kristen picks up her award
"What a week it's been," said Dunst, as she collected her award. There were no gongs for the 'This Must Be The Place', the Paulo Sorrentino movie which was shot in Ireland about a rocker who wants to put the world to rights.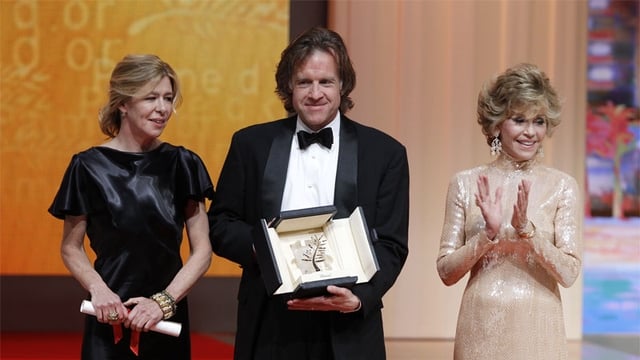 The Producers of Tree of Life, Dede Gardner and Bill Pohlad, pick up the award from Jane Fonda