It's not in cinemas until July, but Kevin James has given RTÉ TEN a sneak peek of his new family comedy 'Zookeeper'.
Directed by Frank Coraci ('The Wedding Singer'), and also starring Rosario Dawson, Leslie Bibb, Ken Jeong and Donnie Walhberg, 'Zookeeper' tells the story of Griffin Keyes (James), a man who talks to the animals - and gets the shock of his life when they start talking back and giving him romance advice.
You can watch the trailer, which features a special greeting by James to his Irish fans, by clicking on the link on your left.
'Zookeeper' is released in cinemas on Friday, 29 July.
Keep coming back to www.rte.ie/ten for future movie exclusives and giveaways.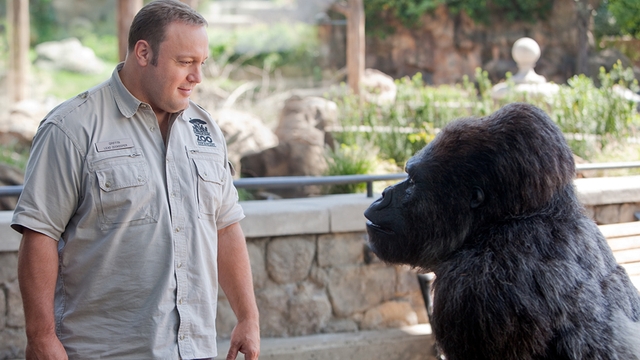 These two have plenty of heart-to-hearts in Zookeeper - in cinemas from Friday, 29 July