'Streetdance 3D' actor and former 'Britain's Got Talent' star George Sampson talks to Linda McGee about meeting celebrities, the competitive world of dance and his crush on Leona Lewis!
Mature beyond his years and very appreciative of his success, the very friendly and hyper young dancer seems to bring enthusiasm to everything he does, crediting his mother with keeping his feet firmly on the ground.
Linda McGee: Did you ever think, back when you first auditioned for 'Britain's Got Talent', that you'd be starring in a movie and doing all the exciting things that you've been doing over the past few years?
George Sampson: Never. Absolutely never. I look back now and I think 'Oh my God, can I imagine now if I kept doing what I was doing - where would I be? – what would I be doing'... and I can't. I can't physically picture it because what I've done over the past two years has just been so mind-boggling. It's crazy.
LM: So all this is a total dream come true for you?
GS: Aw, totally. I'm just on cloud nine. I haven't left as well. I'm staying on cloud nine and I don't intent to leave. It just leaves me speechless. I never know what to say because... where would I be? Do you know? This has created me and I love it.
LM: When did the dancing craze start for you? Before you auditioned for 'Britain's Got Talent' how long had you been dancing?
GS: Eight years. I went to classes all the time. I'm not going to lie and come out and say I'm self-taught because I wasn't. I went to lots of different classes. I went to everyone's classes, picked up their styles and left. I never stayed at the classes long. I went to a class, learned a style and then left and went to the next one... With streetdance, especially, you just go to do routines. You don't learn how to dance, you just do a routine each week. So once you've done a couple of routines you kinda gather how you make your routines and how you style it. So that's it, I'm gone!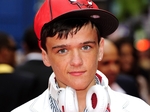 LM: So were interested in choreographing routines yourself at that stage?
GS: No, I wasn't big on self-choreography, was I? (looks at his mum, who is sitting in on the interview, for verification). I had a class at one point and I was the youngest teacher in Manchester to have my own class. But I hated it. I hated it... I've got no patience. I used to love going to other people's classes because I'd be the first to pick it up... I heard about a kid in London who was 13 and he has a class but he was nearly 14 and I'd just turned 13 so I was the youngest to have a class.
LM: That's a pretty big deal...
GS: Yeah, it is. It was at the time as well. I mean there are a lot of kids trying to do it now but at the time I was the first to do it... Actually I've never mentioned that before. Yeah, I was the youngest dance teacher ever there!
LM: In terms of your career and what you do next, do you think ahead or are you just pleased when new opportunities come along all the time?
GS: There's no such thing as thinking ahead. I think if you set a path you won't go any further. You're setting yourself a mark, a barrier. Why not want to go further? Do you know what I mean? I don't want to set a barrier. I just want to keep going, and if I try my best and people take me for what I am then I get right past that barrier and I'll stop when people want me to stop. That's the best way.
LM: How did the role in 'Streetdance' come about? Did you just hear about auditions or were you approached to get involved?
GS: I did a DVD and the directors of the DVD, Max and Dania, are lovely people and they directed the film. So they came to me and said 'We've got this character called Eddie – do you want to be in it?'. So I knew the film company because they did my videos and stuff. So they were just like 'Aw, we love you George, come on board' and I said 'Love you too! Thanks'.
LM: What was it like filming the movie? Your character Eddie is very likeable and brings lots of fun to the movie. How did you feel about playing him?
GS: Aw, he's amazing. He's just like me. He's cheeky. He doesn't really care for much. He's dead laid-back. That's exactly like me.
LM: And you must have known lots of people from the movie beforehand, right? Did you know the Diversity and Flawless crews?
GS: Aw I knew Diversity and Flawless. I love those guys. And I knew some of the other cast as well, from the West End... Aw I love Diversity and I love Flawless. They're just the nicest guys ever. They really are... because dancing, it's such a competitive sport.
LM: Is it nasty competitive? Is everyone always trying to outdo each other?
GS: Aw, it's the worst. Out of everything I've ever done, dancing is the worst, especially when you want to do it professionally.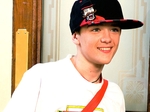 LM: Do you only feel that at competition level or does that vibe exist all the time amongst dancers, competing for work or other projects?
GS: It's even if you just go into a dance class. I couldn't care because I used to love the fact that I'd go to a class and there'd be 30 kids, and you'd get the snobby ones and they'd stand at the front, right next to the teacher, you know – getting it right – and then you'd have the second row of people who were just there trying to pick it up, and then you'd get the third row, and then the people at the back, who are rubbish. I used to go and stand with them....
LM: But you weren't rubbish, so why were you standing at the back?
GS: Well, I used to go to the back and do it better than the people at the front, just so the dance teacher would go 'OK, we're going to pick a few people out to do a dance... you and you at the front and... oh, we'll have you at the back!' And then I'd come forward and do it better than them, so everyone could see it!
LM: Did you find those classes intimidating at times?
GS: I did but it surged me on. It's what made me want to intimidate them back. Because I used to busk a lot as well, I used to get a lot of people coming in battling all the time and it was like fighting for the right for the crowd to love you so I never lost that. I was a streetdancer who went to the streets to dance. I wasn't a streetdancer who went to competitions in frilly socks and fake eyelashes! Streetdancing is all about doing it your way.
LM: Do you think 'Britain's Got Talent' did a lot for dancers, in terms of bringing dancing to a wider audience? Before that it was mostly singers that emerged from TV talent shows.
GS: Well this is it. This is why I wanted to change that, even with 'Britain's Got Talent'. I watched the first year with Paul Potts and I entered and I didn't win and I just thought 'I know a singer is going to win this' and I watched the final and I knew Paul Potts had got it in the bag. There was a break-dance crew in the final. Remember Kombat Breakers? I don't think people were ready because they kept it too underground. But I think people needed a change from singers because it was just boring.
LM: There has been a lot of talk lately about the pressure that reality shows put on the contestants. Did you feel that when you were in the middle of it all?
GS: I don't think so. I don't think there's any pressure at all. I just loved it. I don't think you can complain about that show. I don't know how anyone comes out and writes stories about how bad it was. That always boggles my head because... how lovely are the staff there?
LM: The crew as opposed to the judges, right?
GS: Yeah. It boggles my head again... the cast [and judges] and all these stars that you want to meet, they're not two-faced but they meet people like you everyday. They meet people who want to be their friends every day so I just thought 'You know what, you're going to see someone like me tomorrow so I'm not even bothered'. I just wanted to make friends with someone who didn't need a friend.
LM: And what about the judges? I'm sure you meet them at awards ceremony and red carpet events now. Do they still come up to you?
GS: Aw they do. The judges were lovely, yeah. But... keep them at arm's length! Keep nicey-nicey with them!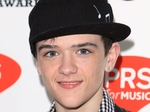 LM: Speaking of walking the red carpets, you must have met some pretty big names over the last couple of years. Who were you most excited to meet or do you even get starstruck?
GS: Once. It was Leona Lewis... I don't know what it was. I was more starstruck meeting her than I was with Beyoncé. I was really more starstruck meeting Leona. Beyoncé was just like a goddess though. I didn't even want to talk to her. I thought 'I'll just spectate and be happy with that and that'll make my day'. But with Leona, I don't know what it was, maybe because she's done what I've done and she's taken it to that level.
LM: I have to say I'm impressed that you seem to be taking everything in your stride and not getting carried away with all the glitz and glamour of your new lifestyle...
GS: The problem is, it's too easy to cross over. It's such a thin line. When you get into the business so many people offer you a job. You could be a diva and people would respect you for it because you've done well but it's horrible.
LM: But sometimes it's probably easier to do the wrong thing than the right thing in this industry, do you find that?
GS: Yeah it is because you get the option to be a diva and people allow you to do it so easily so it's so easy to switch.
LM: Do you love having your mum with you when you're touring? You guys seem to get on very well.
GS: Yeah, love it. Wouldn't change it for the world. I love my life and I love what I'm doing. I wouldn't change it.