Opinion: Ii's important that the Heritage Ireland 2030 plan seeks to restore, enhance and develop heritage and not just value and protect it
The Minister for Culture, Heritage and the Gaeltacht Josepha Madigan recently launched the Heritage Ireland 2030 public consultation document. Over the next four months, we can all have our say and help shape the national heritage strategy. The document identifies three themes, namely national leadership and heritage, heritage partnerships and communities and heritage
It is important that as many people as possible submit their thoughts on Ireland's future heritage plan. The government has already consulted with unnamed "key stakeholders". While the Heritage Council is certainly one of them, I believe it is important in the interests of transparency that the public knows who the government considers to be "key stakeholders" in relation to Irish heritage.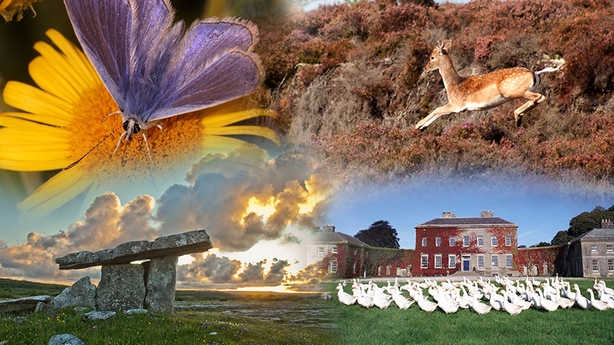 I have a keen interest in the details of the new Heritage Plan. Over the last few years, I have worked on a number of heritage projects, facilitated heritage workshops and published a report on best practice for site-specific museums and heritage centres. I am currently involved in a research project focusing on dark tourism in Ireland (I've visited over 60 museum and heritage sites in 20 counties since May 2018). Like everyone else interested in Irish heritage, I will make a formal submission as part of the consultation process but, having read the document, there are a number of points that I thought worth noting at this stage.
The discussion document highlights "investment in heritage training" as an objective under the theme of national leadership and heritage. Investing in training is important, but it is equally important to invest in expertise. When it comes to developing heritage sites, subject knowledge is way down the pecking order.
From RTÉ News One, report on the call for the public to have their say on the Heritage Ireland 2030 plan
Very little money is spent on researching, writing and developing content when sites are being established and, once operational, very few sites employ heritage professionals, historians or archaeologists. The focus is on management and marketing and on telling stories but some sites, and their funding bodies, appear not to care greatly which stories are told, or whether they are accurate.
According to the minster's foreword the vision for the Heritage Plan is "simple – that heritage is valued and protected". This is indeed vital – the state must project our heritage. Currently, historic landscapes and buildings are often destroyed with very few consequences for those involved in the destruction. If the government is serious about projecting our heritage then robust structures must be put in place to ensure that there are serious penalties for those who actively and passively destroy it. Protection is vital, but I would like Heritage Ireland 2030 to develop a more active plan. It is important that we restore, enhance and develop our built and natural heritage, not just that we value and protect it.
From RTÉ Radio One's Morning Ireland, Minister for Culture, Heritage and the Gaeltacht Josepha Madigan discusses the Heritage Ireland 2030 plan
The discussion document also identifies heritage partnerships as a theme. Undoubtedly, valuable and effective partnerships already exist. But as I've travelled around the country, visiting sites and talking to people involved in many aspects of heritage in Ireland, it has become apparent that many sites are not in communication with similar sites around the country. Developing collaborative networks to share experiences and expertise would greatly enhance these sites and with very little financial investment required.
Communities have rightly been identified as a vital component to any effective Heritage Plan. Community and volunteer groups are the lifeblood of many heritage sites. Indeed many museums and heritage centres (particularly in some of the areas not highlighted by any Fáilte Ireland brand) could not survive without community and volunteer support.
It is important in the interests of transparency that the public knows who the government considers to be "key stakeholders" in relation to Irish heritage
Alongside funding for community projects, there also needs to be funding for projects that are not linked to local projects. In recent years, very little funding has been made available for heritage projects that are not aligned with community groups. However, there are many projects that merit research and funding, but don't necessarily require input from community or volunteer groups and there needs to be some way to facilitate this. The Heritage Council used to have funding streams to do just that. but hat has disappeared in recent years. Those funding streams should be restored.
No doubt over the next few weeks, I'll develop, finesse and add to my list of things that I think the new Heritage Plan should include. That a public consultation period is underway is to be welcomed and I hope that all submissions are given equal consideration, whether they come from individuals or institutions. Consultation closes at the end of February so there is plenty of time for people to put together detailed responses to this discussion document. Please contribute. The more voices there are, and the more diverse they are, the better the chance of developing a robust and significant Heritage Plan.
---
The views expressed here are those of the author and do not represent or reflect the views of RTÉ
---