Opinion: having survived the recent Justice crisis, what can Leo Varadkar learn about handling political messes from previous Irish leaders?
Based on the profile of past Taoisigh, Leo Varadkar is perhaps an unlikely leader of an Irish government. A TD for only ten years prior to becoming Taoiseach, Varadkar was also unusual for the speed of his rise but then this might not have been nearly as remarkable as his fall could have been towards the end of 2017.
Futhermore, Éamon de Valera and Seán Lemass, two Fianna Fáil Taoisigh, appear to be unlikely people for a Fine Gael Taoiseach to admire. But having avoided an early general election a mere six months after being elected Taoiseach, Varadkar's comment on de Valera at the launch of the most recent book by historian and broadcaster, David McCullagh, appear to have been prescient as to his own personality. Varadkar identified de Valiera's "single-minded determination" and a "stubborn refusal to back down even when his position seemed hopeless" as the first Taoiseach's greatest strength but also his greatest weakness. Could the same be same be said of the current Taoiseach?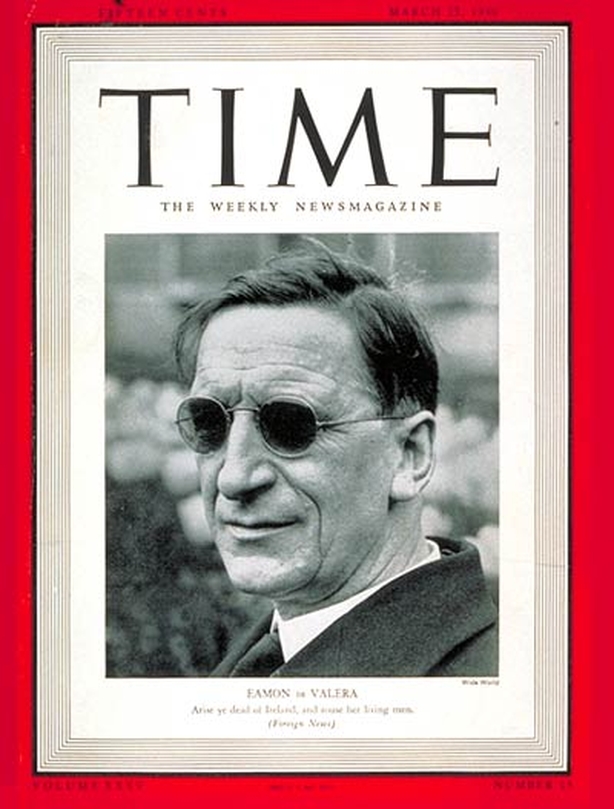 In the past, Varadkar has been praised for his candour, youth and being an effective communicator, but more recently his judgement has been questioned and he has been criticised as naïve and politically inexperienced. What do his view of previous Taoisigh and his handling of the most recent political crisis in Justice say about the Taoiseach? And as a student of Irish political history, what could Varadkar learn not only from de Valera and Lemass, whose portrait is behind the Taoiseach's desk, but other Taoisigh and how they handled different political crises?
All Taoisigh inherit the legacies of their predecessors and draw what lessons they can from their experiences. The need to be in possession of all the information, to share this with those whose support your government is reliant on and to be decisive is obviously crucial. This and a sureness of political touch as well as an ability to read the direction of the political wind can hopefully prevent crisis from being created in the first place.
As a student of Irish political history, what could Varadkar learn from other Taoisigh and how they handled different political crises?
Even then, the reality of day to day politics can and often does intervene. This is only heightened by the difficulty of managing different personalities in cabinet and government, while your every action and reaction are scrutinised by an increasingly vigilant media. More than this, the legal profession and politicians are still coming to terms with new politics. The two major political parties having almost equal power along with various establishment and anti-establishment parties and independents is highly unusual, at least, in an Irish setting.
Using Brian Farrell's classic description, Fine Gael Taoisigh have generally adopted a consensual approach. John A. Costello, Liam Cosgrave and Garret FitzGerald have acted as chairmen who sought agreement. On the other hand, Charles Haughey and Albert Reynolds were closer to the more decisive chief or boss model favoured by their party and de Valera and Lemass when faced by political crisis.
Taoiseach Leo Varadkar's interview with Marian Finucane from RTÉ Radio One on December 2
But the style Taoisigh have adopted is often determined by whether their party is united or not, the nature of the government and whether the government has the support of a majority of TDs or is a minority, is in government on its own or as part of a coalition. Costello, Cosgrave and FitzGerald were each faced with coalition governments with cabinet meetings under FitzGerald, in particular, lasting for hours.
The perceived need to find a consensus is something common to all Taoisigh. A more effective time management style and better relations with his partners in government prevented Cosgrave's government from disintegrating, as those led by Costello and FitzGerald did. Despite mishandling Patrick Donergan's 1976 "thundering disgrace" description of then President of Ireland Cearbhall Ó Dálaigh, Cosgrave was able to call a general election at a time of his choosing.
On the other hand, the governments led by Costello and FitzGerald were both destabilised by personality clashes between these Taoisigh and different members of government. Costello was on a different side to his Minister for Health, Clann na Poblachta's Noel Browne, on the Mother and Child scheme in the first inter-party government (1948-'51), while FitzGerald had a difficult working relationship with Dick Spring, the then Labour party leader, particularly on the proposed inclusion of a tax on Children shoes in the 1982 budget.
"Boring" articles
While it was the FitzGerald government's economic policy which Leo Varadkar had in mind in his criticism in 2010 of FitzGerald's subsequent premiership (1982-'87), Varadkar's comment on FitzGerald's "boring" articles in The Irish Times suggests a more conservative financial and social outlook. Whether the current Taoiseach also had in mind their different styles as Taoisigh is an open question, but his praise has been reserved for Lemass, Jack Lynch and John Bruton.
Common to Lemass and Lynch's approach as Taoisigh was a determination to maintain party unity. Following de Valera's long cabinet meetings designed to achieve unanimity among ministers, an understandable readiness to make decisions was especially evident with Lemass.
The truth of the matter is that other issues such as the make-up of the government are more likely to be causes of instability than the question of who leads the government
While more hesitating and with a deliberative style which evoked that of de Valera more than Lemass, Lynch too was decisive, dismissing two ministers, Charles Haughey and Neil Blaney, with a third, Micheál Ó Moráin resigning in protest. Lynch responded when Haughey and Blaney's role in the arms crisis (for which they were later acquitted at the arms trial in May 1970) threatened the Taoiseach's authority and the institutions of state. Not only did his government survive but Lynch remained as leader of Fianna Fáil for a further nine years and as Taoiseach for five of that period.
Later, in effectively managing a coalition with Labour from 1992-94, Bruton perhaps learnt from Lynch but even more so from Haughey and Albert Reynolds, his immediate Fianna Fáil predecessors in office, as well as FitzGerald.
Following the defeat of the 1982 budget and FitzGerald's government at the subsequent general election, Haughey's second government in 1982 was convulsed with the GUBU scandal, after a murder suspect was found in the home of the unsuspecting Attorney General. Using Haughey's own description of these events, "grotesque, unprecedented, bizarre and unprecedented", Conor Cruise O'Brien named this the Gubu government, which facilitated the fall of that Haughey government at what would be the third election in 18 months.
A beginner's guide to GUBU from The History Show on RTÉ Radio One
Nevertheless, Haughey survived as leader of his party for almost another ten years and was re-elected as Taoiseach in 1987. However, further revelations in 1992 by Seán Doherty, the Minister for Justice in Haughey's 1982 government, would lead to the then Taosieach's final resignation from both government as well as leader of Fianna Fáil.
Justice would again play a prominent role in a crisis in the following government, led by Albert Reynolds (1992-'94). As Taoiseach, Reynolds decided to appoint the then Attorney General, Harry Whelehan, as President of the High Court despite objections to the appointment from his coalition partners Labour. They were critical of Whelehan's failure as Attorney General for seven months to deal with a request for the extradition of the Norbertine Priest, Brendan Smyth. The way Reynolds handled this issue exacerbated already difficult relations with Labour. Following further revelations, Labour left the government prior to forming part of John Bruton's Rainbow coalition.
Having survived his own Justice crisis, the present Taoiseach can take heart from past political crisis which have often been no real indicator of failure or success or ability in the long-term. Varadkar could learn from his recent experience and be elected as Taoiseach or even mirror Lynch or Haughey's achievements, who survived as leaders of their party and returned as Taoisigh.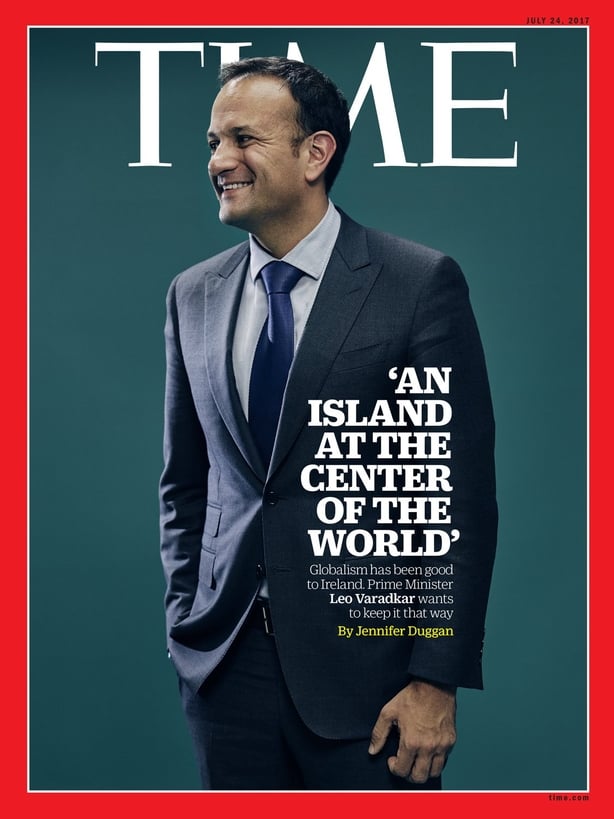 The truth of the matter is that other issues such as the make-up of the government are more likely to be causes of instability than the question of who leads the government. Obviously the Taoiseach does influence who becimes a minister, but is constrained as to who he or she can choose. This goes to the core of how a Taoiseach operates. Whether a Taoiseach is chairman or chief influences the nature of politics and can determine the extent to which his or her government may or may not be viewed as making Ireland a better country.