RTÉ Radio Drama is one of the oldest audio theatre departments in the radio world. For decades, we have proudly brought our audience the very best dramatic writing and performances for radio. We seek to create a radio drama archive of the highest calibre, reflecting our national culture and talent within the international context in which it sits. We aim to support and develop new writing and new acting and directorial talent and to provide a vibrant and dynamic stage for both. Above all else, we exist to serve our listeners and to bring you the magical world of radio drama at a time and place of your choosing.
Join us. Stay with us. Enjoy!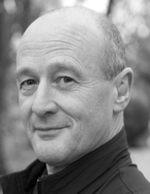 Kevin Reynolds joined RTÉ as a radio producer in 1995. Since then he has worked across all strands of radio broadcasting from arts to current affairs, features, documentaries and drama, where he is Series Producer. He was educated at St. Vincent's CBS, Glasnevin, St. Patrick's College of Education and University College Dublin where in 1982 he graduated with a BA in Gaeilge, History and Politics and an MA in Film Studies in 2001. Before joining RTÉ he worked as a primary school teacher and as an actor with RTÉ, The Abbey Theatre, S4C and the BBC.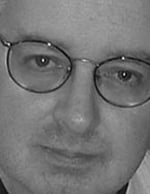 Aidan Mathews is a poet, dramatist and author born in Dublin. As a drama producer in RTÉ Radio, he has directed and produced radio drama for over thirty years, beginning when the Radio 1 Rep Players were in full swing. His own plays for Drama On One include Saint Artaud and Information for the User.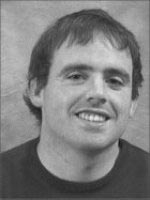 Kevin Brew is a graduate of University of Limerick and Dun Laoghaire Institute of Art, Design and Technology. Since 2003 he has worked as a producer with RTÉ Radio 1, producing series and programmes such as Mixtape, Sound Stories and Sound Stories Live. He joined RTÉ Radio Drama in 2009, and has since produced a number of plays including the Drama On One Short Form Season and The Pipes by John Kelly.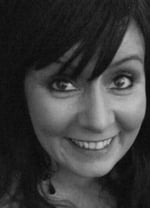 Gorretti Slavin joined Drama On One some years back, having directed a host of stage productions from Midsummer Night's Dream to Dublin by Lamplight staged by the RTÉ players company 'In The Club'. Gorretti joined the team to develop and promote Drama On One's new website and foster access to our growing archive of audio drama. Having made her debut as a director with Drama on One with Joe O'Byrne's A Snail Called Sam in 2012, Gorretti has gone on to direct many productions which have been broadcast on RTÉ Radio 1, with topics covering a wide spectrum from talking cows to whistle-blowing fund managers in the IMF.