In his ninth novel, Abdulrazak Gurnah vividly builds an engrossing portrait of a young man's life and his family story in colonial and post-colonial Zanzibar and in London.
My father did not want me. I came to that knowledge when I was quite young, even before I understood what I was being deprived of and a long time before I could guess the reason for it.
It is the 1970s, and the young boy Salim no sooner gets to know his father Masud before the paterfamilias abruptly leaves the humble family home to live behind the shop of a distant relative in a different part of the city. Salim's mother Saida resists discussing the matter and the cumulative effect is to plunge her son into a kind of mystified alienation.
Meanwhile, his father, traumatised by the mysterious domestic situation, withdraws into himself. The former junior clerk at the Water Authority slides out of respectability, becomes unkempt in his appearance, and is an embarrassment to his only son. Nevertheless, Salim crosses town each day to bring him his lunch, prepared for him by his estranged wife. The prepared food is accepted with distracted acknowledgment, as though father does not actually recognise son.
Later, at his new London posting, the boy's ambitious unvle Amir arranges for his nephew Salim to leave Zanzibar and stay as a guest with him and his family in upmarket Holland Park. He will pay for his nephew's college fees, but he insists that Salim studies business.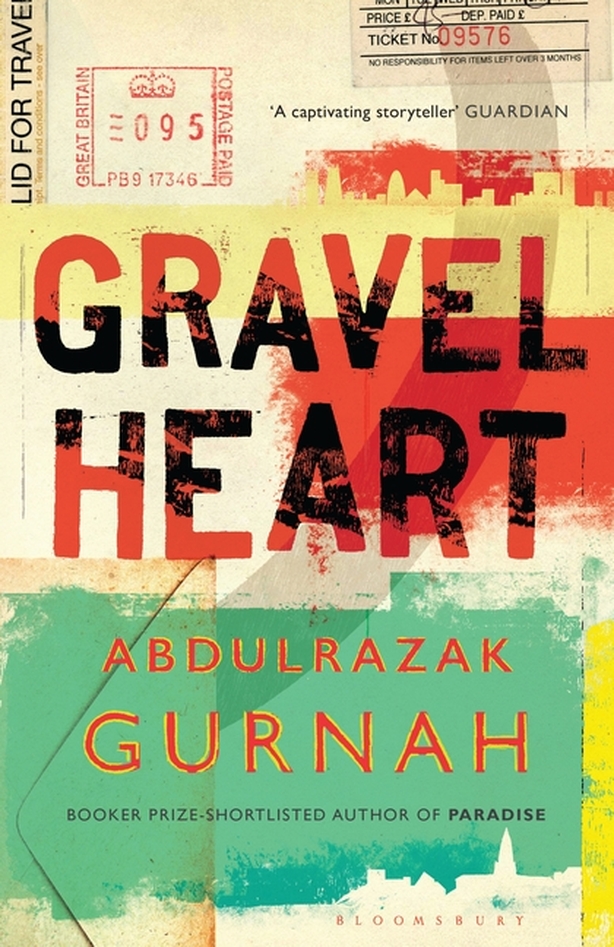 On arrival in London, Salim must cope with a new continent and a sprawling city which effectively overwhelms him, although he does foster friendships with fellow immigrants and begins to go out with girls. He surreptitiously reads fiction, realising that Business Studies are not for him. He enrages his uncle when he tells him he will no longer study the subject.
In time, Salim gets to know his father's story and learns the reasons for his departure towards the close of this carefully structured novel, which with its far-ranging breadth seems somehow more than its 261 pages. In the course of the story, Zanzibar experiences political upheaval, the British depart the island, and a new nationalist government is formed amidst internecine strife with the inevitable push to dictatorship.
Gravel Heart is a perceptive novel, both about Africa and the Indian immigrant experience. Gurnah (his fourth novel Paradise was short-listed for the Booker Prize and the Whitbread Award back in 1994) writes with reticent poise and a kind of subdued guile. His work ranks with that of the novelists Amit Chaudhuri, Jhumpa Lahiri and 2016 Dublin International Literary Prize-winner Akhil Sharma. These three novelists have also charted the Asian immigrant theme with equal brilliance.
Tracking back and forth in time and location, the story is told in two voices - first the son, and then the father. Gravel Heart has a political backdrop, but deals primarily with the complicated family saga at its core. It is, in its own way, a quiet masterpiece.
Gravel Heart (Bloomsbury) is out now.