Brimming with testosterone and angst, Henry McDonald's fictional debut Two Souls is an engrossing account of the love lost and blood shed during the Northern Troubles, writes Orlagh Doherty.
The teenage Robert McManus (aka Robbie Ruin) delivers four accounts from the North's punk scene, beginning on April 28, 1979 during the Irish Cup finals between Cliftonville and Portadown, where notorious riots mirror Robbie's internal struggle
From that vivid piece of 1979 scene-setting, readers are skyrocketed to the year previous, where Robbie falls in love with and eventually loses the mysterious and majestic art student, Sabine. Another jump in time brings us to the late eighties and reading smuggled prison communications from a certain Comrade T.
Yet again we are transported, this time to the mid-nineties, as the protagonist lives out a life mapped out for him. All four reports are woven with the blood-thirstiness and anger that spearheaded the conflict in the North, each chapter more vicious than the last.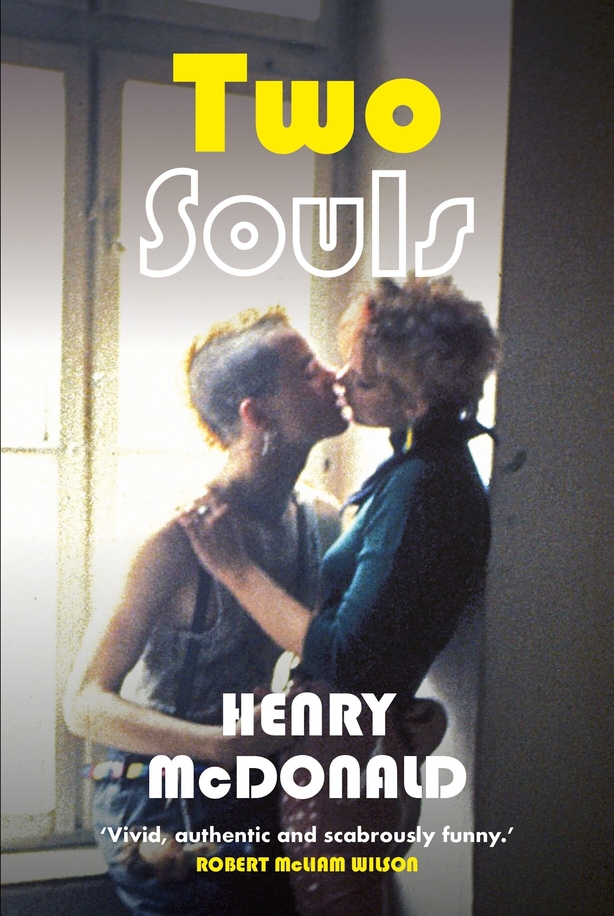 The violent and vulgar themes throughout would usually deter your reviewer from such a tale. However, these elements accurately represent damaged lives, and McDonald's revealing account of a troubled neighbourhood comes to life in vivid descriptions. The author knows how to grab the reader - he successfully got a reader who lives a life so far removed from the one he is portraying and catapulted her right into the middle of East Belfast in the late 20th century. His descriptions are enticing and his way with words nothing short of breathtaking.
Although the jump in time was jarring and occasionally grating, the story made me want more concerning the redoubtable character, nicknamed Padre Pio, as well as the gritty love triangle between Robbie, Sabine and Rex Mundi (Robbie's cousin). McDonald makes the reader work for the story, and it pays off.
The story humanizes the lives of these boys, and while focusing on rebellious hatred, dealing delicately with themes of love, loss and friendship. David Bowie's Low album would serve as the perfect soundtrack for this saga, capturing as it does the desire for a future that will never be achieved - something Robbie could certainly relate to. Recommended.
Read an extract from Two Souls here