Grace Keane welcomes Canadian author Sarah Henstra's The Red Word, a novel 'to be bashed about and taken apart, deconstructed and constructed again.'
The Red Word is a thought-provoking and contentious novel that exams rape-culture in society and the dichotomy of gendered agency- how it can make a person a wielder of power, or its victim. Henstra uses a university campus and fraternity houses as the stage upon which she plays out this modern tale, which nods to classical myth.
It is the 1990s, and Karen is a Canadian student attending her sophomore year in an American university. Not long into her time there, Karen is caught up in the party lifestyle of campus. This involves hanging out at frat parties, getting drunk, taking drugs and even dating one of the brothers from the infamous frat house, GBC - or 'gang bang central,' as it is commonly referred to by other students. Despite her aloofness and willingness to indulge in the frat lifestyle, Karen also seeks a polar opposite experience by joining forces with Raghurst House, a female-dominated house which prides itself on its strong female inhabitants and their feminist outlooks.
Raghurst is not a sorority but it is a family of sorts, a coming together of like-minded women who share the same ambitions and goals of reform and change. They endeavour to fight the establishment and hegemony of demeaning frat culture, as tolerated by society and excused by their university.
Raghurst is always full of stimulating conversation and debate, but Karen's housemates are determined to do more than just talk about the problems. They want to take action by whatever means necessary, an ambition which Karen enjoys flirting with, but also fears once her housemates entangle her in its realities.
The housemates envelope her in their world of studies and discussion, all of which Karen is eager to embrace while still continuing to enjoy life in the frat world. Just as she is seduced by Raghurst, she is tantalised by frat life and its poster boy, Bruce Comfort, despite serious allegations against him. Karen feels like a double agent, someone with an elite view from both sides of the fence.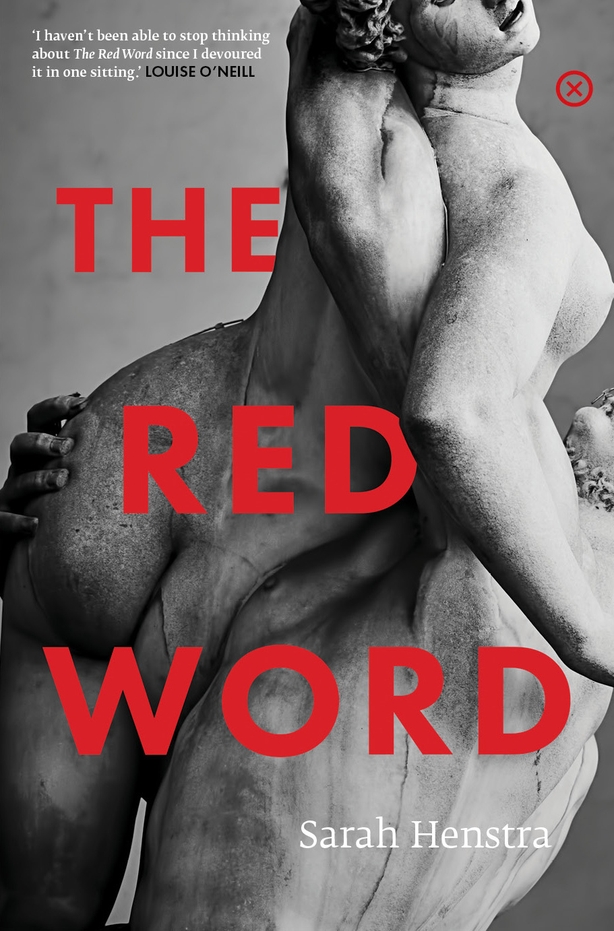 Bruce Comfort's name is one of those the Ragurst women post on a wall of shame in the local Women's Wellness Centre. The wall of shame is a list of young men on the college campus guilty of assault and harassment. Sexual assault is commonplace across the campus, but accepted as part of life and not questioned. As Karen notes, 'rape was a sharp word, a greedy word. It was a double-sided axe brandished in a circle over the head. It drew all kinds of attention to itself'.
Like so many people, Karen shies away from the word 'rape' - she will not say the word, she will contemplate every possible thing that could have lead to an 'incident' before returning to the matter-of-fact explanation inherent in the 'red word' itself.
Henstra's writing is clever and engaging, while evidently appreciative of the styles and forms that came before it. She draws on classical literary formats and figures, using headings such as invocatio (calling on the muse).
In each chapter, she indulges a paragraph or two written in the style of Homer's The IIiad - 'Sing O Goddess, of the fury... teller of unbearable truths ...' It's a literary tool which becomes more frequent and poignant as the novel builds to its close. The Red Word amongst other things raises the question of how far is too, far?
Does the end justify the means? Does creating the opportunity for foul play undermine the reality of the foul act itself? Henstra's novel is one to be bashed about and taken apart, deconstructed and constructed again - and it would be perfect for book club debate.