Gerald Dawe wisely deals with early to mid-period Van Morrison in this refreshing take on the formative influence of place in the work of the esteemed musician.
It's so long since Van Morrison made an album that resembled A Sense of Wonder that this writer had almost forgotten the allure of that very fine record - in fairness, and indeed in tribute to him, George Ivan has made a hell of a lot of albums to try and recall.
And there you have A Sense of Wonder, the title song itself quoted on page 97 of this companionable 116-page extended essay on the work of George Ivan Morrison, penned by poet Gerald Dawe, a kindred spirit who also hails from Belfast.
A Sense of Wonder comes up in the middle of the transcript of a public conversation between author and subject, recorded in Swansea in 1995. Dawe on that occasion recited the lyrics to A Sense of Wonder, albeit in this incarnation as part of a Morrison short story entitled Boffyflow and Spike.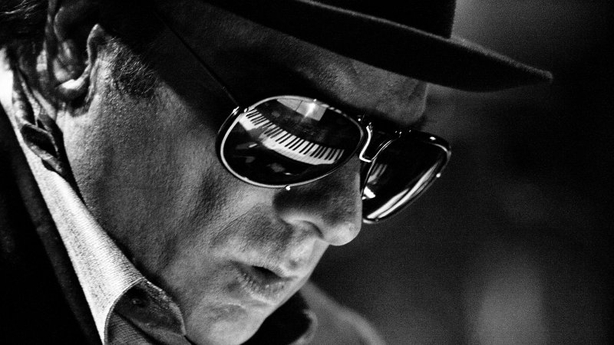 Processing the cinematic flow of the few well-chosen images recorded lovingly on A Sense of Wonder, one is reminded of Morrison's essential poetic gift, which enjoyed its healthiest flowering on Astral Weeks, Tupelo Honey, Hard Nose the Highway, St Dominic's Preview, Veedon Fleece, No Guru, No Method, No Teacher and indeed the immortal A Sense of Wonder.
'Wee Alfie at the Castle picture house on the Castlereagh Road, whistling on the corner next door where he kept Johnny Mack Brown's horse. O Solo Mio by McGimsey and the man who played the saw outside the City Hall.' Has any other Irish musician managed to evoke an urban childhood with such a vaunted, nay (church) vaulted sense of numinous nostalgia? Methinks not.
Dawe knows his subject well and writes shrewdly and perceptively about his subject. Morrison's poetic free form has never been excess but access; a contest between passion and restraint. Unlike the Beat poets' critique of American consumer culture, there is not the faintest interest in identifying alternative political or social mores in Morrison's writing. His songs are about rapture, not radicalism.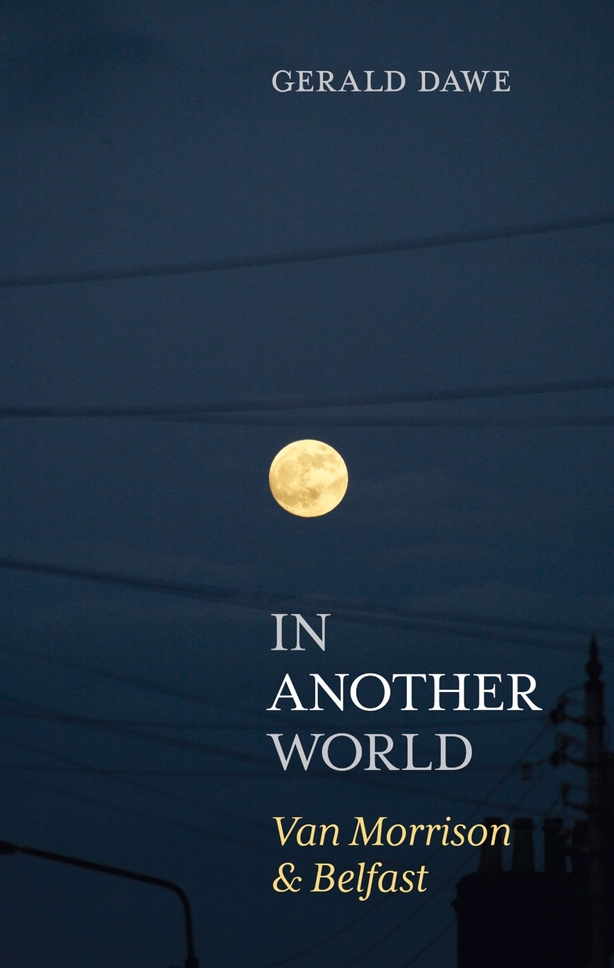 The author too knows the lie of the land, and one can trust a knowledgable local man to illuminate the Belfast of Conn's Water, Ballymacarrett, Hyndford Street, Orangefield, the Lower Falls, the surrounding Castelreagh Hills, some of which locales are not especially notable for outstanding beauty.
Yet they have been instantly made so when pronounced in Van's mellifluous, edgy Belfast twang. Any time your writer hears or read the words 'Ladbroke Grove' he can only think of Van' s resonant pronunciation of the place-name on that stirringly penumbral Slim Slow Slider.
Album-wise - the live show can be an entirely different thing in fairness, as Dawe recognises the musician himself acknowledging - Van has moved on. Or lately he has moved back, as it were, to albums that celebrate his R 'n B and Blues schooling. The relative simplicities of such recent material and what appear to be deliberately plain musical arrangements wedded to demotic, even faux naïf lyric-writing can understandably frustrate those who want him to do another Veedon Fleece.
What would happen if he hired the services of, say, John Cale to play the clavichord or the cello or something? Or got a marvellous vibes player to do wondrous things for the next album? Or if he asked Bon Iver or Sufjan Stevens or Thomas Bartlett or Danny McCausland to lend a hand? 'I don't need them', I can hear him curtly responding. Still, it's hard to resist the feeling that Van could do something experimental and mystic all over again, an Astral Weeks part two, for want of a better way of putting it.
Yet it may never be so. As Van proceeds, he is is nourishing old traditions, or writing songs that fit in with the heritage he instinctively yearns for still. And the best of luck to him. In the meantime, read this outstanding tribute.