A marriage takes place in desperate circumstances between strangers at a refugee camp subject to aerial bombardment. Sri Lankan writer Anuk Arudpragasam's extraordinary debut, now available in paperback, looks at life and death with a profound tenderness.
The 192-page novel begins with perhaps the most dramatic scene in the novel, certainly the most difficult to read - the amputation of a young boy's arm by a doctor in an impromptu clinic, set up at an abandoned school. Already bereft of a leg from a landmine explosion which occurred four months previously, the boy will undergo surgery by a simple knife. There are no surgical instruments, no anaesthetics, no painkillers or antibiotics.
This vignette acts as a scene-setter, and the reader can be in no doubt that whatever occurs from that juncture will concern life against the odds. Dinesh is the young man who is helping out at the refuge camp, familiar with death and body parts, living himself in a constant state of watchfulness despite his intense fatigue. These are the final days of the Sri Lankan Civil War, the cadres of the anti-government `movement' may recruit him if they notice his presence at the camp. To avoid detection, he sleeps in a jungle clearing where he has set up a bed in the soft earth. He lost his mother, with whom he had fled his home village when she died in a previous bombardment.
Also at the camp is Mr Somasunduram, whose wife and son died just a few weeks previously in the war. He is sharing a tent with his only surviving relative, his daughter Ganga. Fearful for his life, he wants Ganga to be married so her future security can be guaranteed - although nobody in this novel expects to live long, given the casualty rate. The former school principal asks Dinesh to marry his daughter and out of necessity performs an impromptu marriage ceremony.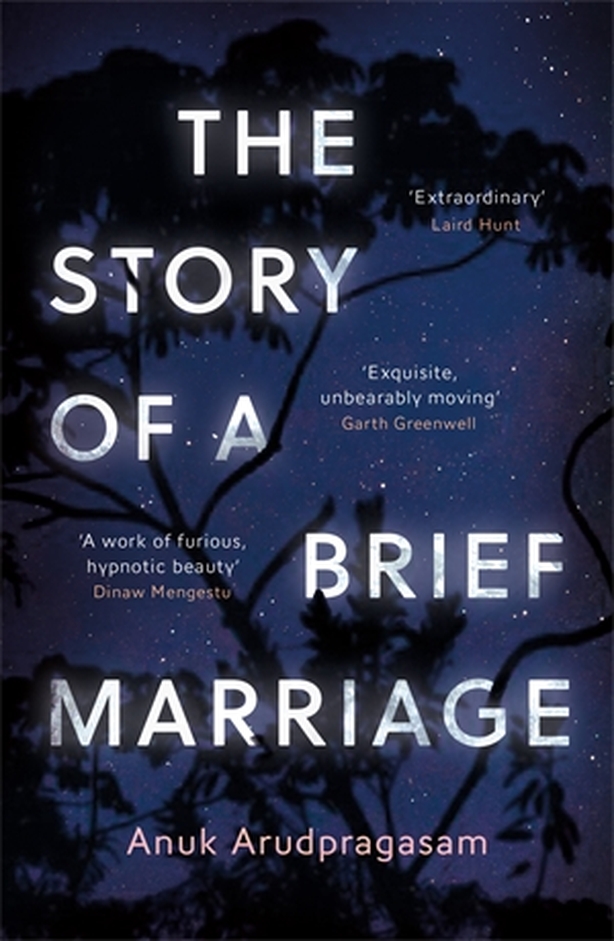 Thus the story of a brief marriage gets underway, played out over the course of a single day. The hesitations of courtship between strangers unfamiliar with each other, and the sense of meagre hope the marriage appears to engender as the couple set about making a life together are conjured simply, and with an impressive formal grace.
Leaving asidethe dramatic opening, Arudpragasam is not interested in telling a fast-moving compelling story, full of incident. Instead he slows time right down and allows Dinesh space for philosophical, deeply tactile reflection about life, either in time of war or not. The author's ability to lift away from the horrors of the camp to ascend to a compassionate contemplation of the human condition is striking.
Each and every element of the novel, which was shortlisted for the International Dylan Thomas Prize, is attributed due importance. Dinesh cuts his fingernails after a brilliantly-described scene in which he has washed and cleaned himself after months of grime and dirt. That scene is just as important as the sound of the wails of despair after dark that he hears around him in the camp.
Likewise, the young man's discovery of a wounded crow, after cautious tracking of its desperate cry, is one of the most profound scenes in the entire story. All life is sacred in this noble, deeply affecting story of which translations have been published, or forthcoming, in French, German, Italian, Dutch, and Czech.