International Literature Festival Dublin is back for its 26th chapter of literary events from 19th-28th May, settling into its usual headquarters - Merrion Square Park - with an astonishing 180 events.
With its biggest programme ever, the festival features a diverse mix of authors, speakers, creatives and performers from over 28 countries, gathering for discussions, debates, cross-cultural conversations, creative insights and more, for all ages, celebrating their love of words for one of Dublin's key cultural events.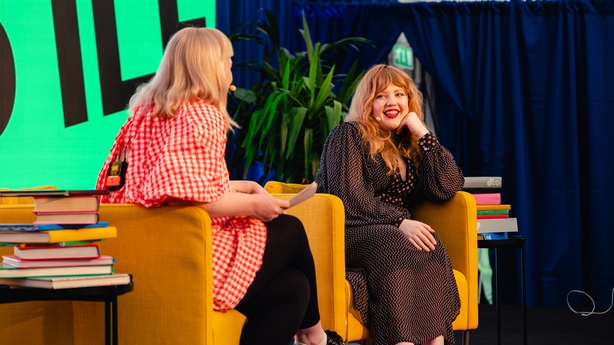 From a meditation class to a conversation with Schitt's Creek's screenwriter
You could choose to start your ILFD day in the most relaxed way imaginable, with a yoga or meditation class, just like I did, provided by yoga studio The Space Between.
Then, you can wander in the book village and have a look at the pop-up Dubray bookstore, where you'll find literary gems from the authors headlining the event (including signed copies!).
Catch an honest, relatable and fascinating talk like the one I attended with the talented Monica Heisey, Schitt's Creek screenwriter and author of Really Good, Actually, talking about the latter with no filter.
Plenty of other amazing discussions are set to happen at this festival like the one with Mary Gaitskill, author of Secretary, Niamh Mulvey and Joseph O'Connor reflecting on their influences, or for the younger ones, a look behind the scenes of YA sensation Lockwood & Co (now a Netflix series) with author Jonathan Stroud.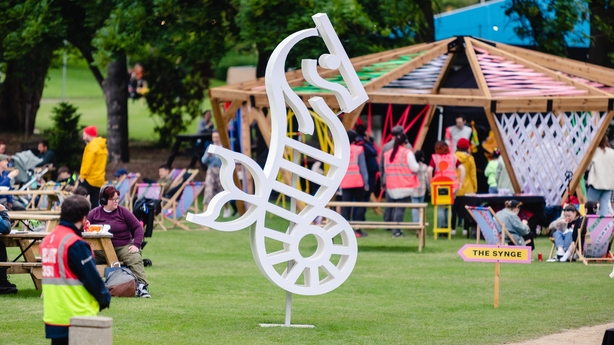 My personal favorite...
Last but not least, probably the headliner of the festival this year, the ever-dapper, talented actor and gourmet Stanley Tucci, graced the festival with his presence to talk about his intimate memoir Taste : My Life Through Food, and the fabulous and intertwined relationship his life has with food (and negronis).
This edition of International Literature Festival Dublin reminds us how literature can bring us together beautifully around our common love of words.
Check out the full ILFD programme here.