Liam Lynch, Chief of Staff of the anti-Treaty IRA during the Civil War, is seen by some as a Republican icon, an uncompromising defender of Irish independence who stood by his principles, and who chose death over surrender.
To others, he was a limited, obdurate fanatic, who single-handedly prolonged a bitter conflict long past the point where it could serve any useful purpose.
The truth, as ever, lies somewhere in between.
Gerard Shannon's fine new biography, while broadly sympathetic, also acknowledges Lynch's flaws and manages to give a more rounded picture of this significant figure in the revolutionary period.
The first biography of Liam Lynch in nearly twenty years, released to coincide with the centenary of his death, Shannon's book makes excellent use of newly released archival material.
Born in 1892 in Anglesboro, County Limerick, just a few miles from Mitchelstown in Cork, Liam Lynch's route into advanced nationalism was, like many of his generation, through the Gaelic League (though he never developed a great grasp of the language), and he joined the Irish Volunteers on their formation.
Ironically in light of his future beliefs, when the Volunteers split over John Redmond's call to join the British Army in the First World War, Lynch went with the Redmondite majority to the National Volunteers. He even had a stand-up row with his more Republican godmother, Hanna Cleary, who stuck with the Irish Volunteers.
His attitude changed with the Easter Rising – and, more particularly, with witnessing Thomas Kent and his brothers being paraded through Fermoy after their arrest following the Rising, barefoot and handcuffed. The scene made a deep impression on Lynch, who joined the Irish Volunteers and, subsequently, the IRB, and became a committed Republican. In November 1917, he wrote to his brother Tom perhaps his most quoted phrase: "we have declared for an Irish Republic and we will not live under any other law".
In January 1919 – just days before the inaugural meeting of the First Dáil, and the ambush at Soloheadbeg which is widely seen as the opening engagement of the War of Independence – he was appointed Commandant of the newly formed Cork No. 2 Brigade, which covered north county Cork, a key command in the hostilities to come.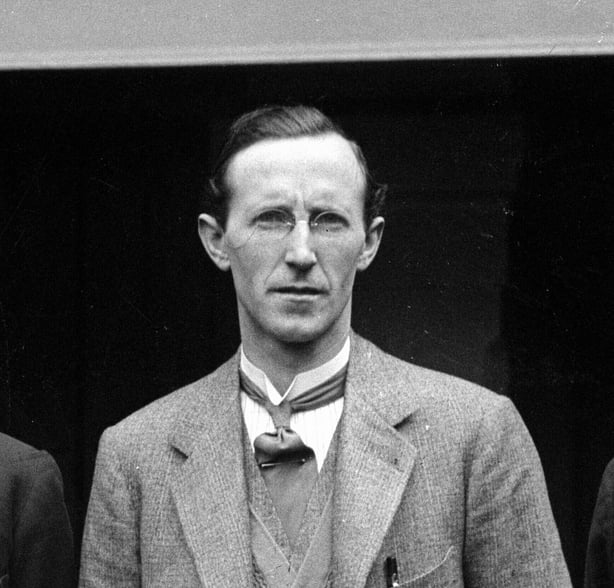 Throughout the war he worked closely with, and respected, IRA Chief of Staff Richard Mulcahy and Director of Intelligence Michael Collins. They in their turn were impressed by Lynch, repeatedly offering him promotions to GHQ, which he refused, preferring to stay with his troops in Cork.
Lynch turned out to be a gifted guerrilla leader, though his colleagues were frequently dismayed by his insistence on taking part in operations himself, even risky ones – the disarming of British troops in Fermoy in September 1919, or the arms raid on Mallow Barracks a year later, or the kidnapping of Brigadier General Cuthbert Lucas.
In April 1921, he was appointed Commandant of the First Southern Division, which was to be the most important formation in the IRA, including as it did the three Cork brigades, the three in Kerry, two in Waterford, as well as Limerick west – a total at the time of around 31,000 men. At around the same time, he also became a member of the Supreme Council of the IRB, making him, according to Shannon, "the most influential IRA leader outside GHQ".
Lynch was a proponent of drastic measures: in May 1921, he suggested that a local loyalist should be shot for each republican prisoner executed by the British in the Divisional area. When Mulcahy baulked, Lynch wrote: "All lives must be considered sacred and indeed, we would all wish to be chivalrous but when the enemy continue such an outrage, let it be a barbarous war all round..."
Another pointer for the future was his disdain for politicians and for politics, and his belief that military action was more important. As he put it in April 1920, 'the army has to hew the way to freedom for politics to follow'. He was proposed for nomination in the 1921 General Election, but either didn't receive the invitation, or ignored it. In either case, he wasn't interested in any sort of a political role. And he was disparaging of the efforts of Sinn Féin, the Dáil, and the machinery of the underground Republican government during the War of Independence - "an absolute failure during the last phase of hostilities".
During the Truce, he was certain the war would resume, and spent his time preparing for hostilities – and repeatedly invoking "dead comrades", in whose name he expected to continue to fight.
As a member of the IRB Supreme Council, he was kept informed by Collins of the progress of negotiations in London – even, according to Shannon, helping to draft a form of Oath which would be acceptable to Volunteers. Under this draft allegiance would first be sworn to the Irish Free State, with fidelity to King George in second place. This was reasonably close to the final form in the Treaty, so Collins had reason to believe that Lynch would be supportive.
Despite this, Lynch rejected the Treaty, though he wasn't prepared to contemplate a split in the IRA over it. On December 12th, he wrote to his brother, Tom, saying his own attitude was to fight on for recognition of the Republic, but adding: "Majority of the Dáil will stand by majority no matter what side, the same will apply to army."
However, a month later, after the Dáil had voted (narrowly enough) to accept the Treaty, Lynch was a signatory to a letter from anti-Treaty IRA leaders, calling for an independent Executive to control the IRA – in other words, a repudiation of the authority of the Dáil.
But he worked hard to restore unity and avoid a split in the IRA – though as Shannon points out, this was always on his own terms: "he always stuck to the approach that such unity must be along the lines of maintaining the Republic as already declared".
Though he had been elected Chief of Staff of the IRA, his apparent moderation was too much for some on the anti-Treaty side, who repudiated him. However, the shelling of the Four Courts by the Free State army in June 1922 removed any doubts he might have had, and he resumed his role at the head of the anti-Treaty IRA.
His leadership suffered from two defects: he lacked the kind of strategic vision needed by the leader of a nationwide effort, being overly impressed by limited local successes; and he had absolutely no clue about, or interest in, politics, relying on military force to achieve what he wanted, ignoring the winning of public support so necessary to a successful guerrilla campaign.
As in the earlier conflict against the British, he called for extreme measures, especially after the Government began executing IRA members caught bearing arms. He advocated the murder of TDs and the burning of their houses. As he explained to Éamon de Valera, the nominal political leader of the anti-Treaty side who he had side-lined: "IRA in this war as in the last wish to fight with clean hands, but when enemy has outraged all rules of warfare... we must adopt severe measures or else chuck it at once."
Lynch admitted (in private) that the anti-Treaty IRA couldn't win a military victory, but hoped to make the country ungovernable and bring the Free State Government "to the position of bankruptcy" - at which point, apparently, the scales would fall from their eyes and they would "have to stand with us in upholding our independence". This campaign of crippling the economy and destroying transport links inflicted terrible hardship on the civilian population.
An IRA Executive meeting in late March 1923 voted six to five against a motion calling for an end to the war – Lynch not only cast the final, decisive, vote, he also persuaded enough of his colleagues that the course of the war was about to be changed by the arrival of artillery pieces from Germany. Lynch also believed – wrongly – that the IRA was strong in the west, and the fight could be continued there if necessary.
The Executive was due to meet again three weeks later, but Lynch was fatally wounded on April 10th while he and some close colleagues were attempting to flee Free State search parties in the Knockmealdown Mountains.
Just as with the death of Michael Collins, there are conspiracy theories about Lynch's death – his removal from the scene was, after all, very convenient for those of his comrades anxious to end the war. Shannon dismisses these theories, pointing out that with Lynch, as with Collins, the idea that a random bullet could end his life is just too much for some of his admirers.
As Liam Lynch lay dying, he said to one of his captors: "All this is a pity, it never should have happened. I'm glad now I'm going from it all. Poor Ireland, poor Ireland!" Lynch, of course, bore a share of responsibility for the depths to which "poor Ireland" had fallen during the Civil War, particularly by his insistence on continuing the fight long after it had become pointless.
Because of his death, it can never be known whether Lynch would eventually have faced up to the reality of the situation and ordered the IRA to dump arms, as his successor Frank Aiken was to do six weeks later. As Shannon astutely notes, this "benefitted his historical reputation among his admirers, as he remains an icon frozen in time, unbowed and unbroken in his devotion to the republican cause."
Whatever view is taken of Liam Lynch, there is no doubt that he was a significant figure in the revolutionary period, one who deserves to be remembered for his flaws as well as his virtues. This excellent biography will hopefully bring his story to a new generation, and is well worth reading for everyone interested in Irish history.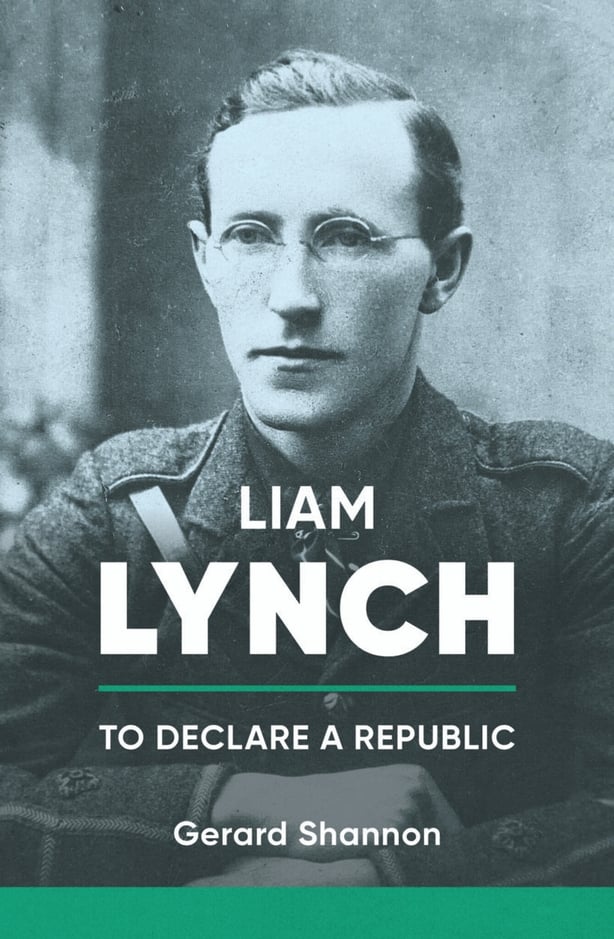 Liam Lynch: To Declare a Republic is published by Merrion Press