In her poem Morning Song, Sylvia Plath, addressing her infant daughter during a night feed, writes: "I am no more your mother / Than the cloud that distills a mirror to reflect its own slow / Effacement at the wind's hand". It's a melancholic and arresting expression of the erosion of self she felt as a mother, a complex experience explored by many writers before and since.
What you rarely see in literature, however, is an honest glimpse at the brutal and grotesque obliteration of a woman's body, as well as her psyche, as she becomes a mother – something Sophie White explores in her haunting new book.
In Where I End, White tells the story of three generations of women living in an island that is and also isn't based on the Aran Islands.
Aoileann, a 19-year-old girl, spends her days helping her paternal grandmother care for her mother who is bed-bound after an unspoken family tragedy. Unschooled and friendless, Aoileann bathes, feeds and dresses her mother using a series of makeshift hoists, hiding her from the outside world and dressing her up specially for Dada, who visits once a month.
This isn't work lovingly done, however, as it is clear the pair hate the silent, seemingly immobile mother. They call her "the bed-thing" and "it", and the only time Aoileann calls her "mother" is with a sardonic edge.
Aoileann, meanwhile lives in her own disturbing state of nonexistence. She is avoided by islanders, who spit on the ground at the slightly mention or interaction with her. She is accused of polluting the island and its people with a "scáth suarach anama" – a "soul-stench".
The island hasn't treated her kindly either. A trip to the beach recalls memories of island men "coming upon" her, violating her while cheered on by their friends.
Everything changes when Rachel, an artist and young mother, arrives to the island. Starved of attention and shunned by the islanders because of their superstitions, Aoileann finds a source of affection in the nurturing and jovial young woman.
She is "large and generous, spilling and quivering", an archetypal depiction of a mother. In Rachel, Aoileann finds a source of all kinds of affection she's been deprived and soon devises a nefarious and perverse plan to tie herself to Rachel for as long as possible.
In contrast, the bed-bound mother is decrepit and withered. "If she were not so empty, I would be full", Aoileann thinks of her. Between the two, White explores the two extremes of motherhood: creation and destruction.
We need your consent to load this rte-player contentWe use rte-player to manage extra content that can set cookies on your device and collect data about your activity. Please review their details and accept them to load the content.Manage Preferences
Listen: Sophie White talks to Ryan Tubridy
The mother is a figure of pain, caught in a constant state of decay and self-destruction. She's even stripped of her personhood. It brought to mind the exploration of masculinity and destruction explored in The Banshees of Inisherin and that particular plot twist – though we'll leave it there for the sake of avoiding spoilers.
What sets this novel apart, however, is the sheer grotesqueness of it.
White's description of the mother is relentlessly explicit and at times veers into true body horror. "She is putrid", Aoileann says. "She is decaying." Daughter and grandmother work to cut off wounds and sores from the mother's shrunken body, with Aoileann taking pleasure in inflicting pain. The mother's fists are "minced" and bloody from crawling through the house at night, worn down to knuckle stubs.
In a horrifying twist, it's revealed that the mother has been scratching signs into the floorboards.
There is a brazenness to being so explicit, and it's not always skilfully by some writers. It can easily tip into cartoonish gore, and at times White's novel was hard to read for that very reason. Mostly, however, it succeeds in being a measured and unnerving exploration of hatred and disgust.
Equally as unnerving is White's understanding of shame and resentment, which feels like the true horror explored in these pages. Yolked to her "calcified house" by the needs of her mother, Aoileann's life is kept small and claustrophobic.
The looming presence of madness thrums under the narrative, too, and is sensitively and boldly handled by the author. Aoileann is undoubtedly the product of her environment and makes choices based on that. Despite being in many ways an irredeemable character, White manages to leave the reader with understanding, if not total compassion, for her.
Despite some overly gratuitous gory moments and cartoonish villainy, White succeeds in creating a novel that is less a story and more an immersive folk horror tale that looms over the reader for days after closing the book.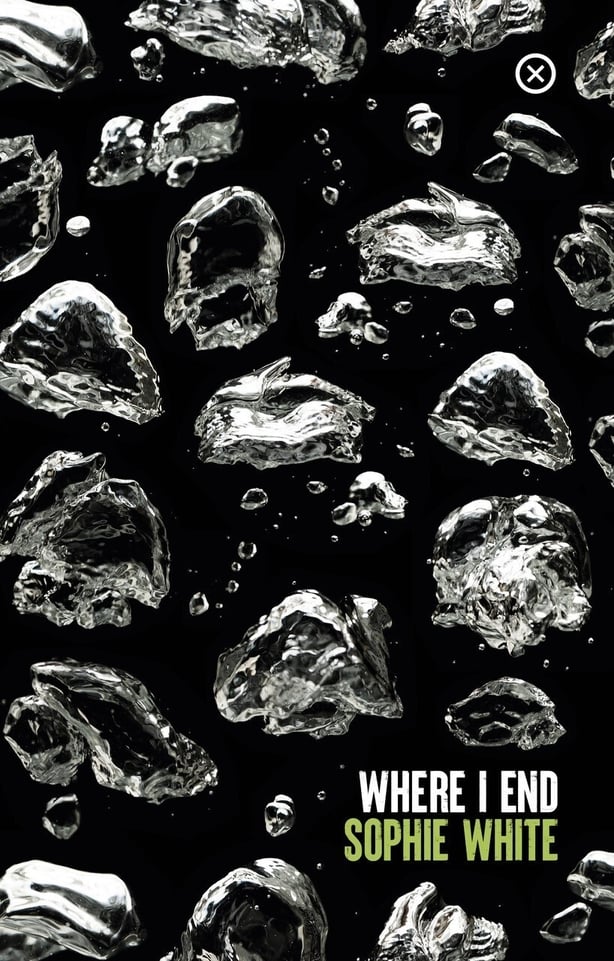 Where I End is published by Tramp Press