The Lost Lane venue in Dublin is bustling with activity this week as the Ireland Music Week festival returns to a fully live and in-person format. Listen to an essential playlist of this year's featured acts above.
50 acts will play the festival while almost 70 international bookers, labels, publishers, managers and others in the music industry will attend workshops, talks and the all important live showcase gigs .
Supported by Culture Ireland, the week aims to show the international music world what Ireland has to offer, and put performers at an early stage in their careers in touch with music industry professionals.
However although the live scene here is exceptionally busy, with performers leaving the Covid imposed online streams behind and hitting the stages again, the live entertainment industry is far from immune from the general cost of living crisis.
Targeted initiatives such as the Basic Income for Artists are very welcome but artists still have to contend with rising rent and transport prices, while the venues themselves will be keeping an anxious eye on the rising cost of light and heat.
Performer Shobsy, best known for his stunning version of 'Small Town Boy' on the Late Late Show earlier this year says that venues are now more important to artists than ever before.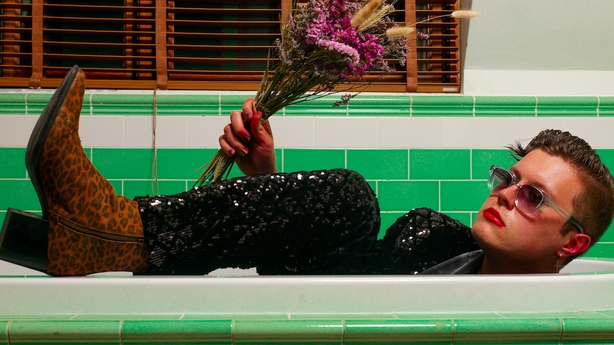 He says that playing live rather than selling music is the main way for musicians to make a living so it's vital that venues be supported, both as a place to play and a place where musicians can simply meet up and share ideas.
Singer Bobbi Arlo, who is not on the Basic Income scheme, works in retail to support her music career. At the age of 24 she's still living at home and says although she'd love to get her own place, at the moment all of her money is being channelled towards establishing herself as a performer.
Angela Dorgan, of First Music Contact who is also the chair of the National Campaign for the Arts says the cost of living crisis is the third crisis the entertainment industry has faced in recent years. She said musicians are very resilient and will work as hard as they can to keep playing and performing. She's also aware that audiences might not be financially able to come out to gigs if their living expenses rise, and says Ireland Music Week has reduced its entrance fee for this reason.
Many of the performers featuring in this week's showcase had to hone their craft at home and online because of Covid and Angela Dorgan said they deserve great praise for getting themselves to a stage where they can play live again. She praised Arts Minister Catherine Martin for supports put in place during Covid and appealed to audiences to continue to support the arts as the industry gets back on its feet.
The Ireland Music Week 2022 showcase and conference is at various venues from 4th-7th October - find out more about this year's programme here.