Novelist Ian McEwan is one of the most successful and acclaimed authors writing in English today - he talks to RTÉ Arena above.
McEwan has been nominated for the Booker Prize for Fiction six times, winning the award for Amsterdam in 1998. Several of his seventeen novels to date have been adopted for the screen, including The Cement Garden, The Comfort of Strangers, The Innocent, Enduring Love, the Oscar-nominated Atonement and On Chesil Beach.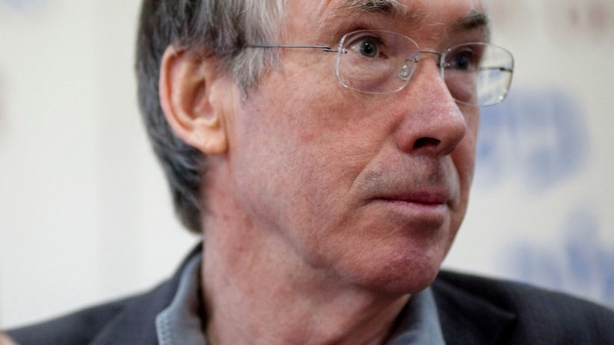 His new novel Lessons tells the life story of Roland Baines, his experience of childhood trauma and how global events shaped his life. It's been described by The Irish Independent as "a moving and masterful work that captures the essence of McEwan".
Lessons is published by Penguin. Listen to RTÉ Arena live nightly from Mon-Fri on RTÉ Radio 1 from 7pm - or listen back here.