Dublin Fringe Preview: Dancer Mufutau Yusuf introduces his solo dance show Òwe, inspired by meditations on Yoruba proverbs from his native Nigeria, proverbs that act as an archive of ancestral knowledge, intuitions, and values.
---
This solo piece Òwe ('Proverb' in Yoruba language) found its genesis through a fascinating volume of Yoruba proverbs compiled by Oyekan Owomoyela, proverbs which for me act as an archive for Yoruba people, my people, and connotes the Yoruba experience and cosmology. These proverbs, this archive is a rich storehouse of ancestral knowledge, intuitions, and values, which to this day guides Yoruba people on their life and spiritual journey.
Departing from this point I began to develop some interest in the concept of archives - individual, personal archives, collective archives, ancestral archives - and examining how to look at one through the lens of the other and vice versa. This led me, somewhat cautiously, on a journey of self-enquiry, pulling down the veil on my past and interrogating my existing identity.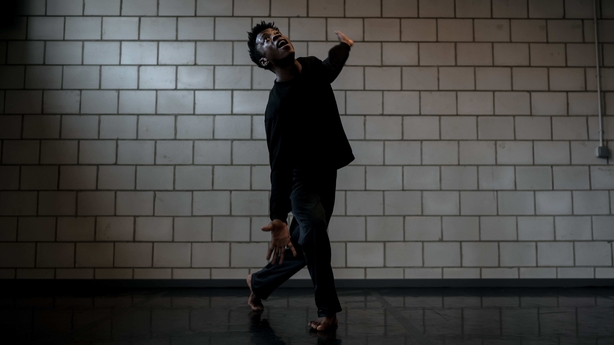 To some degree I've always felt far removed from my roots, having only spent the first nine years of my life in my native country of Nigeria before moving to Ireland and only returning there twenty years later. On top of that I chose a profession in dance, yet ironically, I never learned any traditional Yoruba dance or even generated any interest or curiosity in it. So, in a sense, with this solo I wanted to get closer to these things - learning about the dances, the history, the music, and other things that I could find information on through the web and books. Additionally, I was very interested in the notion of ritual or indigenous archive and how this stand beside the digital archive, and how to bring one into the space of the other.
What is my personal archive, what archive is contained in me, in my memory?
This somehow informed on the direction I wanted to take this research - exploring the nature of archives, superimposing both digital and ritual archives as well as my own archive and my ancestral archive and observing all these through the scope of both past and present.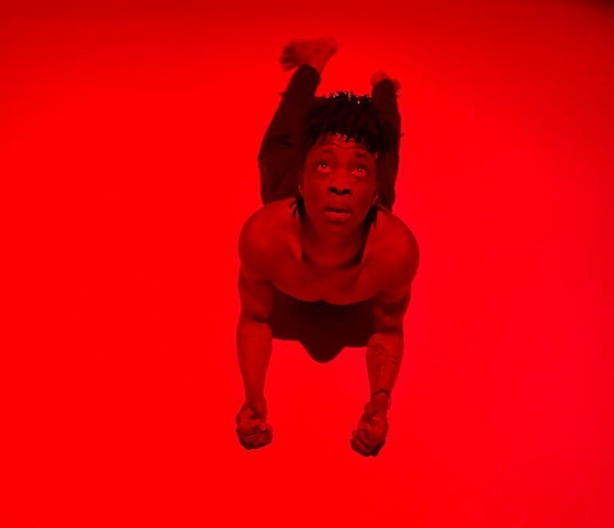 What is my personal archive, what archive is contained in me, in my memory? Using these personal archival 'data' and weaving them with the materials I found online and in books and articles, I designed, together with my collaborators, a new archival space on stage, using these 'data' as concept, score, visual design, and soundscape, all underscoring a symbolic and ritualistic pilgrimage.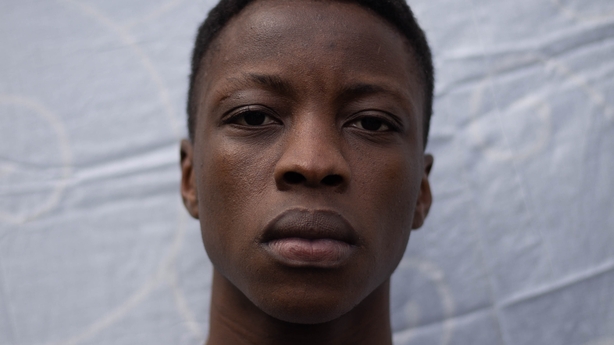 Overall, this dance piece is a brief and eclectic ontology on my life, my past and present, and my desire to reconnect with my roots. Looking back from this space, I also hope to better understand how that part of my identity might influence or coexist with my Irish identity.
And lastly, this solo is also an attempt to create a new archive through performance, because isn't that what performance art is? A living archive of rituals, experiences, and narratives that contains what is often absent in academic spaces.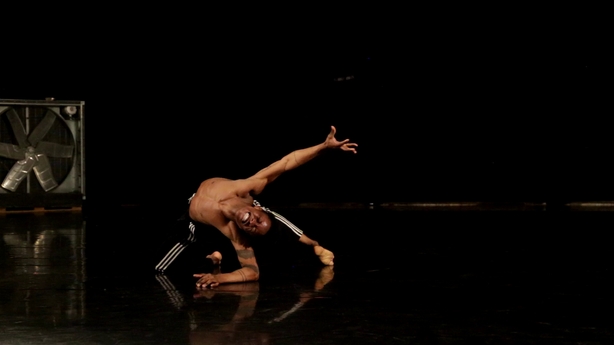 To quote Nigerian historian Toyin Falola "...and we have to bring back indigenous ways of knowing into what we do. We have to rethink the outcome of our research, the assumption that the research generated within universities is the most important is very misleading. Indeed, indigenous researchers connect with the organic communities more directly, feeding the constitution of knowledge and ways of knowing. We have to assume that the power of social agency does not just lie in the academy and we must give social agency to those who produce other forms of knowledge. We have to rethink how we produce knowledge, and we have to ask the question, "Who are we, anyway?"
Mufutau Yusuf 's Òwe is at the Project Arts Centre, Dublin from 23rd-24th September, as part of this year's Dublin Fringe Festival - find out more here.