Veteran writer and filmmaker Ferdia Mac Anna introduces his movie DannyBoy, a 'micro-budget independent romantic comedy set in small-town Ireland during the New Romantic/Post Punk/Goth summer of 1981', which receives its Irish TV premiere on RTÉ 2 on Friday, 9th September - watch it here, via RTÉ Player.
---
On the first day of pre-production on DannyBoy, I received a call from comedian, writer and actor, Paddy C. Courtney. 'I hear you're making a movie in Kildare and I'm not in it. How can this be?" He had a point. Immediately, I wrote a new character – a demented local Politician with terrifying hair, basically Fine Gael's answer to Michael Flatley– and Paddy was in the movie. It felt good to be in a position to embrace that level of spontaneous madness, because it is a complete miracle that DannyBoy ever got made.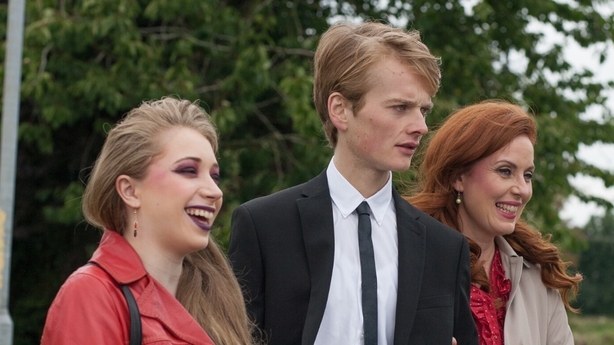 Based on a chapter from one of my novels, DannyBoy is a micro-budget independent romantic comedy set in small-town Ireland during the New Romantic/Post Punk/Goth summer of 1981. It's about an anxious young fella with a stutter trying to hold his mad family together as he struggles to find love in a series of disastrous encounters with totally unsuitable girls.
After receiving initial funding from the Irish Film Board, the screenplay nosedived into 'development hell' for around ten years. Tried to get funding from various sources, but no joy. To say I had almost given up hope would be an understatement, like saying flames were bad for the Hindenberg.
However, I decided to give it one last shot.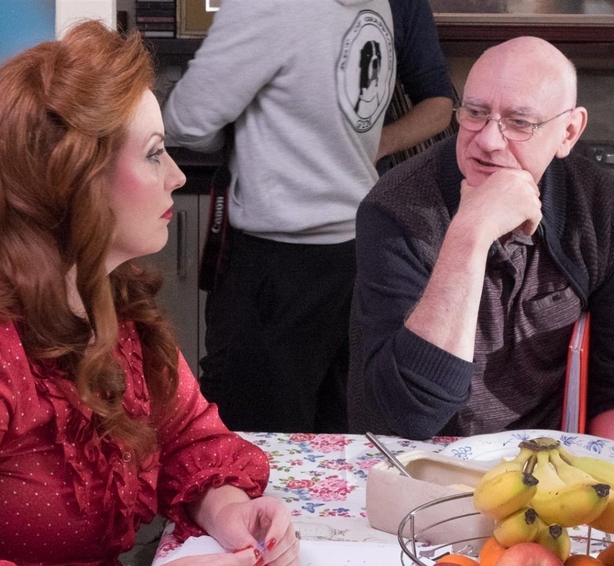 I invited screenwriter and playwright Mary Duffin to co-write a new draft of the script. Then actor Clelia Murphy agreed to take the leading role of Kathleen Buckley, Daniel's politics-obsessed mother. Finally, there came a chance meeting with an investor who wanted to know what I was up to these days. Trying to get a micro-budget rom-com set in the 1980s made, I replied. The investor asked to read the script. They loved it and agreed to provide a small but reasonable budget.
Suddenly, after a decade and a half of frustration and disappointment, we were in pre-production.
We quickly assembled a cast and crew featuring a lively mix of experienced local actors, seasons professionals and total newcomers. For the soundtrack, we sourced wonderful 80s songs by Irish bands such as The Atrix, the Radiators, Big Self, Some Kind of Wonderful, Pop Mecanix and many others.
But there was still a problem, I had no lead, no DannyBoy.
The part of Daniel Buckley called for a brilliant actor who had also to convince as 'an impossibly young looking seventeen year old'. There weren't too many of those around. Until the night I went to see a play by Joe O'Byrne and met a young actor afterwards who looking like….well, he looked like DannyBoy. Impossibly young looking? Absolutely. Brilliant actor? You said it. Would he like to audition for a low budget romcom set in 1981? He'd be delighted.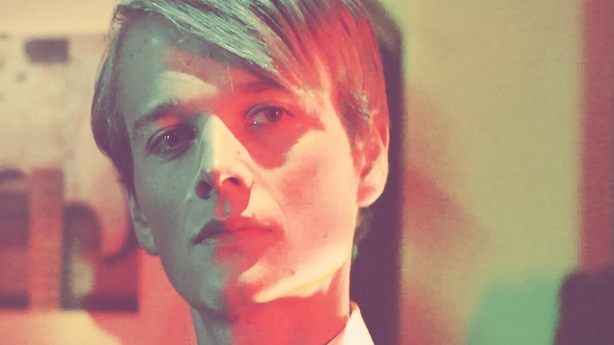 Darragh Byrne became our DannyBoy and within a few of weeks, we were shooting on the streets of Nass and Sallins. DannyBoy has been described by quite a few people, including many of the cast and crew and Paddy C Courtney, as a 'batshit crazy' vision of small-town Ireland in the 80s. I am happy to go along with that. Hope it makes you laugh and dance and get the urge to wear big hair and bigger blouses.
DannyBoy, RTÉ 2, Friday September 9th 2022 at 10pm