Director and Rough Magic Theatre Company co-founder Lynne Parker introduces their acclaimed production of Hecuba, playwright Marina Carr's new version of the classic Greek tragedy, a filmed version of which comes to cinemas nationwide for one night only on September 15th 2022.
---
I read a lot of plays - but I hadn't read anything quite like Marina Carr's Hecuba. At the same moment you're both present in the past, as lived by the characters - and also in their future, which is now your present, hearing their account of what happened in mythic history. A kind of Schrodinger's Cat situation, but not in the least theoretical. The trick for the actors was to graze the skin of their characters' experience and yet hold on to an objective take on their impression - or version - of what happened. Complicated, heady stuff, but when you got the hang of it, exhilarating.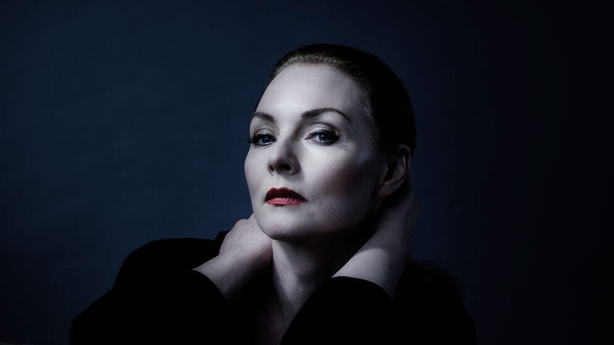 The story is set in the aftermath of the Trojan War. Rough Magic produced it in 2019, and at that time the analogy was with Syria, and the refugees being driven from their homeland through the territory of ancient Troy. We wanted to get the audience to identify with these characters in this - almost unthinkable - situation, as if the idea of conquest and enslavement was possible on Irish soil in the 21st century. The show was staged in the Project Arts Centre, as if it had just been evacuated and wrecked - no set as such, but a space that had become a kind of liminal wasteland.
When Covid-19 paused all live performance, we took the opportunity of a brief window in lockdown to film the show - this time without an audience but with Colm Hogan's astute, forensic camera, right inside the action. The tension between Hecuba and Agamemnon (Aislin McGuckin and Brian Doherty) and the rest of that stunning cast, crackled - just as it did in the live show.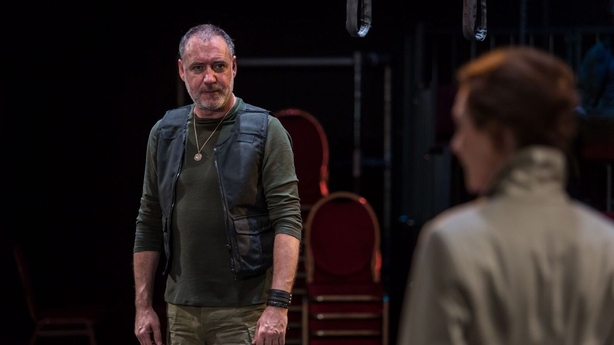 Filmed in five days, with all the Covid protocols, it was some achievement for cast and crew. Then, over to editor Tony Cranstoun who pulled it together into a whole new work, fusing the visceral impact of the live performance with the acute intimacy the camera is able to capture.
And now, as it reaches cinemas around the country, it will speak to a new audience in a still more urgent context. Right here in 21st century Ireland, we feel the shockwaves of the invasion of Ukraine and the effect on a whole population of an insane conquest on European soil; and the accelerating refugee crisis from conflict across the world, as our climate burns. We are no longer just recognising these characters – they have become us, their story is becoming ours.
We need your consent to load this YouTube contentWe use YouTube to manage extra content that can set cookies on your device and collect data about your activity. Please review their details and accept them to load the content.Manage Preferences
Watch: Hecuba: Playwright Marina Carr & actor Aislín McGuckin in the rehearsal room
Even so, at the centre of Hecuba is love, compassion and life in the face of unanswerable grief. Marina Carr spares us nothing in witnessing this story - but the solace and humanity of great art is the light she offers, to take us forward into our own, unknowable future.
How did we make the show? With heart, humour and humility, as Joni Mitchell once put it. I can't wait for people to see the film.
Hecuba screens in cinemas nationwide for one night only, on September 15th 2022 - find a cinema near you here.