Culture Night is back with a bang, with over 1000 events to take place all over the country, on Friday, the 23rd of September.
Read all about RTÉ's Culture Night presentations here, and enjoy a choice selection of CN events across the country below.
Hands in Harmony Deaf Choir Performance, Ennis, Clare
Hands in Harmony is a Deaf Community Choir with a mixture of deaf and hearing members. The choir will perform songs that have been translated into Irish Sign Language and practised by the choir. It will be a visual delight, with a variety of different songs to suit all tastes and ages. Their mission is to raise awareness of deafness and Irish Sign Language in a positive way, highlighting the beautiful language and culture of the deaf community. The choir's performances are both emotionally and visually stimulating, opening minds to something new and exciting.
Author Suad Aldarra in Conversation with Sue Divin, St Columb's Hall, Londonderry, Derry
An event for readers, writers and everyone with an interest in human stories of culture and identity. Suad Aldarra is a Dublin based writer and data scientist. Born in Riyadh, Saudi Arabia to Syrian parents, in 2003 she moved back to Syria to study software engineering. After fleeing the war in 2012 she lived in Egypt and the US, before eventually settling in Ireland. In 2021, Suad was awarded the Art Council of Ireland's English Literature bursary. I Don't Want to Talk About Home is her debut memoir. Suad will be in conversation with Sue Divin, Derry based author of Carnegie shortlisted novel Guard Your Heart and Truth Be Told.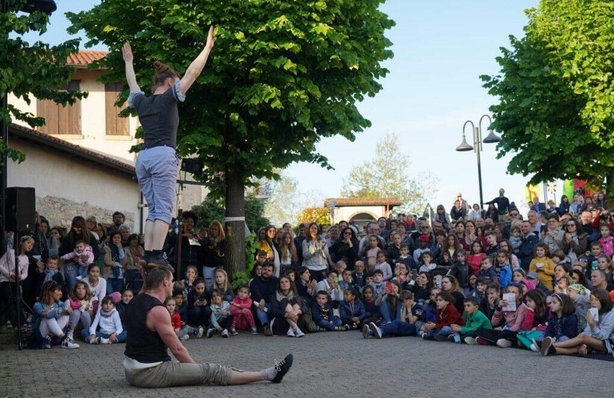 Join us as we take over the streets of Cavan Town from 4pm - 9pm with some of Ireland's most incredible contemporary circus and street theatre companies for Culture Night 2022: Flips and Fleas, incredible feats of human physical skill, sense defying silliness and some very opinionated puppets. Five awe-inspiring shows to make your jaw drop and your eyes pop. Starring Cikada Circus, Currach Circus, Yer Man's Puppets, Mr. H & Pignuts Dazzling & Spectacular Flea Circus, featuring Ireland's most highly trained fleas!
West Wicklow Chamber Music Festival Presents Bangers & Crash Duo, The Avon, Blessington, Co. Wicklow
The first of two free Culture Night performances at The Avon features two of Ireland's most accomplished percussionists, Caitríona Frost and Paddy Nolan. Enjoy a feast of party-fuelled percussion virtuosity, with the perfect way to get to know the different instruments that make up the percussion family including marimba, vibraphone, drums, and tambourines. The concert will include music by Elliot Cole, Philip Glass and Casey Cangelosi, as well as an original composition from Caitríona based on techniques normally found in traditional Irish music. (Please note that this event takes place in a weather-proof marquee).
Cork Printmakers - Dragon's Tail Film Installation with Live Music, Cork City
The premier of artist Marie Brett's new filmic work Dragon's Tail, presented with live straw-girl music, will feature in a special once-off installation event in Wandesford Quay courtyard. The 10-minute film will be projected on a loop between 8pm and 9.30pm on the side of the building, and musicians in straw-girl costumes created especially for Dragon's Tail, will perform live amongst a newly created audio-visual installation and prints.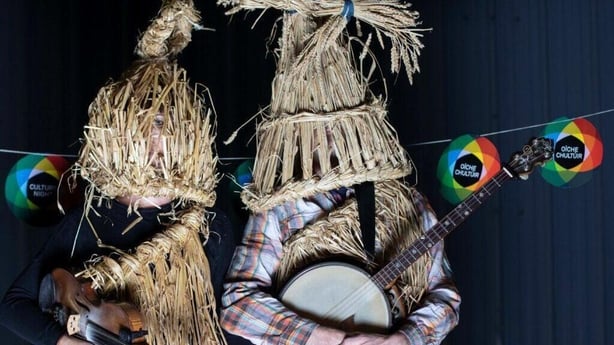 Dragon's Tail is an epic folk myth. It explores how electromagnetic energy and cultural lore relate to human health and alien other-worlds. Filmed on a peninsula in Ireland's West Coast, the piece combines folk custom spectacle and magical landscape with dazzling effigies, fire drawing and ethereal sound. Fact, fiction and myth are fused into new cultural lore. A series of prints produced by the artist while on residency at Cork Printmakers in 2022 will be on display in Cork Printmakers ground floor studio (Please note this is an outdoor event).
An Evening with Cormac Begley and Liam Ó Maonlaí, Killarney, Kerry
Cormac Begley, master concertina player from West Kerry combines with Liam Ó Maonlaí, multi-instrumentalist and vocalist of Hothouse Flowers fame for an evening of Irish culture at its best, performing live at Muckross Traditional Farms in Killarney.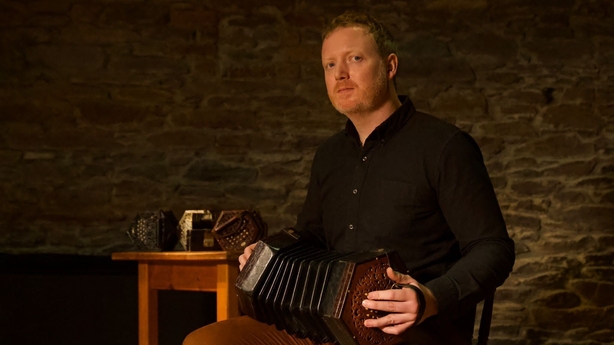 Ranelagh-Rathmines Queer History Walking Tour, Dublin
Have you ever heard about the gay brothel in Rathmines that threatened to topple the British Monarchy? Did you know there was a lesbian couple on Belgrave Road who fought for women's suffrage, ran field hospitals during the 1916 Rising and later founded an infants hospital? Or about the trade unionist who founded Ireland's first feminist publishing house? And what about the quiet leafy park that was one of the busiest gay cruising spots in Dublin? – Oh, the scandals these streets could tell. Join artist and archivist Han Tiernan on a walking tour of Ranelagh and Rathmines to learn about the hidden histories of the queer characters and spaces that spanned a century to make the area the colourful place it is today.
Interactive Cookery Demonstration with Catherine Fulvio, Wicklow
Join Irish Celebrity Chef and Wicklow native Catherine Fulvio for a fun filled, interactive cookery demonstration in Dunlavin. Growing up on a farm in Ireland, Catherine can really appreciate the source of our daily ingredients and actively thinks about the way our food is produced - for Culture Night, she will demonstrate a new delicious dish especially designed for this celebratory event.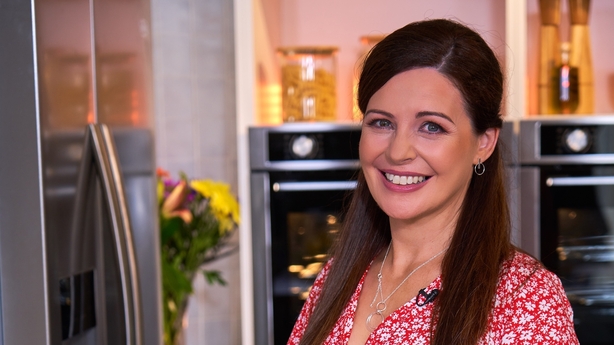 Galway Cartoon Festival Programme Launch, Galway City
Galway Cartoon Festival will present a Culture Night event at the Galway Distillery premises featuring the opening of the exhibition Moon Cartoons and the launch of their 2022 Festival Programme with cartoonists on hand for caricatures and live drawing sessions and a range of drawing materials for visitors to join in the fun! A night of craic with guest cartoonists, illustrators, visual artists, and animators from Ireland and the UK - get your caricature drawn, learn how to create a cartoon, and catch a preview of their exciting 2022 festival.
The Black River of Herself: Exhibition, Film Premiere and Live Music, Banagher, Offaly
Local professional artists Sheila Hough and Patrick Hough will present an evening of artists' film, paintings, music and discussion around the subject of Offaly's peat bog lands and their relationship to Climate Change and ecological collapse. Central to the evening is a screening of artist Patrick Hough's recent film The Black River of Herself, receiving its Offaly premiere - the artist will attend on the night to introduce the film and take questions from the audience. The evening will also see an exhibition of recent bog paintings by artist Sheila Hough, whose work uses the bog as a way of thinking through important sets of concerns: modernisation and the environment, gender, neo-colonialism, nationalism, cultural memory and forgetting, and haunting. The evening is rounded off with music by Bog Bodies, a heavy folk outfit (often dubbed "Bog Rock" or "Druid Rock") formed by Irish singer-songwriter and anthropologist Dan Maher. Their genre-bending, high-energy folk sound is inspired by Dan's close study and appreciation of ancient culture, pulling songs from the ether during visits to megalithic tombs and other ancient sites.
We need your consent to load this YouTube contentWe use YouTube to manage extra content that can set cookies on your device and collect data about your activity. Please review their details and accept them to load the content.Manage Preferences
Halted – A showcase of Traveller Culture through Arts, Crafts & Film, Wexford
Wexford Filmmakers Robert Tyrrell and Joanne Heffernan present a showcase of Traveller arts, crafts & film. Fresh from its premiere at the Galway Film Fleadh, Robert Tyrrell & Joanne Heffernan's short documentary, Halted, is a short documentary film about the everyday lives of the Travelling community in Enniscorthy. It will be accompanied by an hour-long programme of short films about traveller culture. Working with the local FDYS Traveller inclusion program in Enniscorthy this film screening will accompany an exhibition of work by the Travelling Community from the area.
Fruit + Veg Market: Night Moves, Dublin
Night Moves is a celebration of Dublin's current cross-generational club culture while looking forward to the future of clubbing in the city. Set in the historic Fruit and Veg Market in Mary's Lane, Night Moves presents possibilities for the late-night economy rooted in the past and present, showcasing diverse live DJ performances from the Irish electronic community, while providing time and space for the development of ideas, through early night panel discussions on strengthening the inclusion and safety of Dublin's nightlife of the future.
Find a Culture Night event near you here.