EPIC The Irish Emigration Museum in Dublin tells the story of Irish emigration, and in doing so has become one of the capital's most popular tourist destinations - around Ireland, however, there are countless other museums that offer the same in-depth insights into their own specialist subjects.
We can't name them all, but here's one in each county for you to explore...
Antrim: Titanic Belfast
We need your consent to load this Instagram contentWe use Instagram to manage extra content that can set cookies on your device and collect data about your activity. Please review their details and accept them to load the content.Manage Preferences
Based on the former shipyard of Harland & Wolff, the impressive Titanic Belfast features nine galleries of interactive exhibitions.
These include an underwater exploration theatre, replicas of the ship's cabins and an immersive ride which provides a sense of what the shipyard would have been like in the early 1900s.
Docked outside is the SS Nomadic. This was the Titanic's tender boat, which ferried supplies, passengers and mail back and forth. This 100 year old steamship has survived two wars and was recently restored to its former glory.
Titanic Belfast is just 10 minutes from Belfast city centre by bus or car.
Armagh: Northern Ireland's Secret Bunker
On the outskirts of Portadown, 15 feet below the ground, lies a nuclear bunker which dates back to the Cold War.
Volunteers went down the hatch for weeks at a time. If a nuclear explosion took place, their job was to monitor the radioactivity and its effects on the outside world. With living quarters and an operation room still intact, visitors can experience what life was like for these men.
While this isn't a full-time museum, you can find out more about future open days here.. If the dates don't suit, the Armagh Observatory and Planetarium is a great alternative. A ticket to one of its star shows covers entry to the exhibition, which features meteorites and a scale model of The Voyager Spacecraft.
Carlow: County Carlow Military Museum
Based in an old church, this Military Museum in Carlow Town features a huge range of artefacts covering 800 years of history.
It includes everything from suits of armour and WWI gas masks, through to bomb shells and arrow heads. Most of the items on display were donated by local people and then carefully researched by the museum's team of volunteers.
Against a background of stained glass windows, displays touch on everything from the 1798 Rebellion to recent UN peacekeeping missions. For history buffs interested in Ireland's military past, the museum is open Monday, Wednesday, Friday and Sunday.
Cavan: The WWI exhibition at Cavan County Museum
Behind the grand Georgian buildings that house the Cavan County Museum, visitors will find the largest replica trench in the UK and Ireland. This outdoor attraction is part of the museum's World War I exhibition, which touches on weapons, wartime media and the local soldiers who went to the frontline.
The trench contains more than 6,000 sandbags and was made to the specifications set out in the manuals of the Irish Guards. The experience is made complete with sound effects and visuals, which provide a sense of what life was like down in the trenches.
Clare: Museum of Irish Rural Life
A most interesting visit to The Museum of Rural Life in Kilrush @ClareTourism and a wonderful tour with Joe Whelan, Founder, Curator and Collector. @irishrurallink @GoToIrelandCA @Failte_Ireland @EPICMuseumCHQ @IrishWorkhouseC https://t.co/TtIXY3d9Dw

— Irish Radio Canada 🇮🇪📻🇨🇦 (@irishradioca) July 15, 2021
Based in Ballyjamesduff, Cavan County Museum runs a range of other exhibitions too.
While Clare is best known for its natural sites, it is also home to this niche museum remembering rural life.
Based in an old creamery in the town of Kilrush, the museum features an old-fashioned kitchen complete with vintage jugs, jars, biscuit tins and an open-hearth fire.
The exhibition also features artefacts from JFK's visit to Ireland and a selection of restored tractors.
Cork: The Butter Museum
The Butter Museum in Shandon presents the history of one of Ireland's favourite foods. It covers everything from the role of dairy in ancient times right through to the modern success story of Kerrygold. You'll even learn to churn your own.
If you're headed to the west of the county, the handmade Model Railway Village in Clonakilty is another niche attraction worth checking out.
Derry: Seamus Heaney HomePlace
We need your consent to load this Instagram contentWe use Instagram to manage extra content that can set cookies on your device and collect data about your activity. Please review their details and accept them to load the content.Manage Preferences
Based in Seamus Heaney's home town of Bellaghy, this museum explores the people and place that inspired his early work.
The interactive exhibition, which runs over two floors, features a unique collection of poetry, photographs, transcripts and personal stories. They take visitors through the poet's formative years right up to the moment he won the Nobel Prize for Literature. There's even a replica of his study in Dublin.
Based on Bellaghy's main street, the Seamus Heaney HomePlace is a short trip from Lough Neagh. It's also an ideal stop for anyone on their way to Derry city or the Giant's Causeway.
Donegal: Doagh Famine Village
The Doagh Famine Village & Visitor Center in Inishowen is one of Ireland's most unique & popular attractions.https://t.co/Sbr0Kre4MZ#inishowen #derry #donegal #ireland #irish #ulster #wildatlanticway #staycation #history #heritage #museum #lovedonegal #staycation2020 @WAWHour

— Inish View (@inishview) August 24, 2020
Over 20 years ago, this museum began life in the garden of an old Irish cottage. Today, it has become an entire village.
The Doagh Famine Village uses life-sized exhibits to provide a realistic insight into Irish life during the Great Famine. Visitors can walk through the town and explore the picturesque thatched cottages. Each one features a striking tableau. Highlights include an eviction scene, a Republican safe house and an Irish wake.
This is an ideal stop off for anyone exploring the Wild Atlantic Way.
Down: Ulster Transport Museum
'Think we'll need a bigger screwdriver, George...'

Now it's over to you... what would you caption this photograph from our Harland & Wolff collection?

Explore the collection online: https://t.co/bVaksk1cPG#MuseumWeek #CaptionThisMW pic.twitter.com/zMr1E4At6E

— Ulster Folk Museum (@ufm_cultra) June 11, 2021
Based in Cultra, just 10km outside of Belfast, the Ulster Transport Museum will take you back to the future. At its Museum of Innovation, an exhibition celebrates Northern Ireland's leading inventors and their creations.
It features the world famous DeLorean sports car, which was built nearby in Dunmurry. It also includes Professor Frank Pantridge's portable defibrillator and a plane made by the Short Brothers – the world's first aircraft manufacturers.
Other exhibits feature locomotives, horse-drawn carriages and vintage vehicles. Next door, you'll also find the Ulster Folk Museum where guides wear 1900s-style dress.
Dublin: EPIC The Irish Emigration Museum
Recently voted Europe's leading tourist attraction for the third year in a row, EPIC provides in-depth insights into Ireland's history of emigration. It covers the various reasons why people left, as well as the impact they had in their new homes. The immersive experience features people from across every continent, class and creed.
Based in Dublin's Docklands, visitors can also check out The Jeanie Johnston famine ship, as well as other nearby niche attractions like the Museum of Literature Ireland, the Irish Rock N Roll Museum and the GAA Museum.
Dublin: The Casino Model Railway Museum
Hosted in the beautifully restored Casino thatched cottage in Malahide village, this museum is a must-see for train enthusiasts.
The collection includes a large railway layout along with a selection of detailed model trains, wagons and carriages – some of which you might recognise. They are all part of a collection handmade by Dubliner Cyril Fry.
As well as showing off the results of his hard work, the tour also looks at his life and how he created these models. The museum is just a short walk from Malahide DART station. Malahide Castle is also nearby if you want to hit two sites in one day – its Butterfly House is another great niche attraction.
Fermanagh: Belleek Pottery Visitor Centre
Home to one of the oldest working potteries in the world, Belleek's museum offers guided tours of the production process. Visitors will see Belleek's expert craftspeople at work and may even get to cast a piece themselves. There's an animated trail for children to enjoy too.
The museum is also home to a pottery collection which dates all the way back to 1857 – when the factory first opened. Embellished with flowers, harps and Irish wolfhounds, its most prestigious piece is a vase that won gold at the 1900 Paris Exhibition.
The Belleek Visitor Centre is a short drive from tourist spots like Bundoran and Ballyshannon, as well as Fermanagh's own lakelands.
Galway: Sheep and Wool Centre
This family-run museum in Leenane actively works to preserve the traditions of Connemara's wool industry.
Its tour guide and master weaver will show you how a sheep's fleece is transformed from its raw form into a woven masterpiece. You'll even get some demos of weaving and spinning on the museum's old-fashioned equipment along the way.
The experience will leave with a new appreciation for the local craft. It's a must-see for anyone who took up knitting during lockdown.
Kerry: Blennerville Windmill
We need your consent to load this YouTube contentWe use YouTube to manage extra content that can set cookies on your device and collect data about your activity. Please review their details and accept them to load the content.Manage Preferences
Situated along the Wild Atlantic Way, the Blennerville Windmill covers a number of niche interests. As well as being Ireland's largest working windmill, it is also home to Kerry's model railway and a unique collection of farm equipment. It is located alongside a well-known bird watching site too.
Its tour teaches visitors about the history of the mill and the local area. You'll learn how flour is made and get a chance to grind your own as well.
You won't be able to miss this 21 metre landmark if you're passing by Tralee Bay. However, space in the mill is limited, so booking a spot in advance is advisable.
Kildare: The Irish National Stud
Ireland's state-owned horse breeding farm is home to lots of champion horses. But it also hosts the Horse Museum and the Japanese Gardens.
After you tour the stud and meet the horses, you can browse exhibits on the history of horses and their role in ancient life. There's a new attraction called the Irish Racehorse Experience too. This immersive exhibition introduces visitors to horse racing and breeding. It even lets them train their own virtual horse.
The National Stud is just a few minutes from Kildare Town, but its location just off the M7 makes it accessible from further afield too.
Kilkenny: Rothe House Museum and Gardens
So many footsteps have crossed our alluring cobbles, inviting you to explore. Leading you to a new experience in our old home. #kilkennyshiddengem #houserothe #Tourist #beautiful #SecretGarden #architecture #Archaeology #Ireland #kilkenny #explore #Discovery pic.twitter.com/qKV2soII7N

— Rothe House & Garden (@HouseRothe) July 4, 2021
Based right in the heart of Kilkenny city, Rothe House is the former home of a 16th-century merchant. From the street, it looks quite unassuming. But three houses, three cobbled courtyards and a half-acre garden actually stretch out behind it.
This is where the Kilkenny Archaeological Society displays its collection of local artefacts. Some of the most notable exhibits include its costume collection, paintings by John Lavery, a petite Ogham stone and a sheela na gig carving.
Tours focus on the history of the house, as well as its architectural significance.
Laois: Irish Fly Fishing and Game Shooting Museum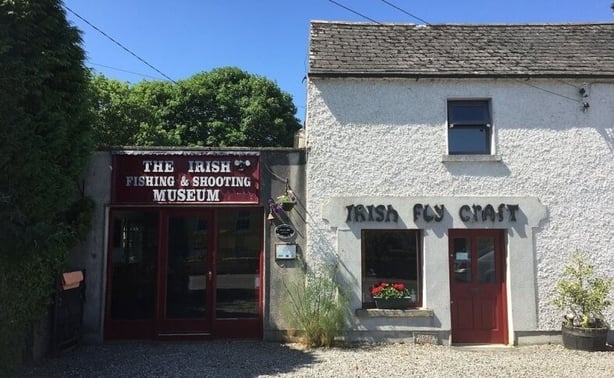 Covering 300 years of hunting and fishing, this museum is home to a collection of vintage rods, reels, guns and tackle. There's some bird and fish specimens on display too.
The Fly Fishing Museum, which was founded in 1986, is based in a traditional farmhouse and each room replicates a different moment in time. There's an 1800s-style gamekeeper's room, a 1900s-inspired gunsmith workshop and a trophy room.
While this museum is well off the beaten track, it is full of unexpected surprises. For example, you can find out why Irish flies were so colourful and what happened before man traps were made illegal. Based in the village of Attanagh, it's a 25 minute drive from both Kilkenny city and Portlaoise.
Leitrim: The Rainbow Ballroom
Leitrim is the go-to location for anyone who wants to take a trip down memory lane. Exhibitions at the Glenview Folk Museum just outside Ballinamore feature vintage household items, farm equipment, vehicles and a street scene which harks back to 1930s Ireland.
But for a true dose of nostalgia, head to the Rainbow Ballroom dancehall in Glenfarne. Its photos, press clippings, vintage outfits and vinyl records will stir fond memories among visitors who remember the Irish showbands era. Its exhibition sets the scene with music, a 'sprung floor' and a glitterball. Recently, a VR experience has been added too.
Limerick: Foynes Flying Boat and Maritime Museum
In 1946, BOAC B314 'Bangor' arrived into Foynes on January 16th. The following day on January 17th the 'Bangor' departed Foynes on its final flight to Poole, Dorset.#foynes #shannonfoynesportcompany #limerick #visitwestlimerick pic.twitter.com/5rcDpZAU1v

— Flying Boat & Maritime Museum (@FoynesMuseum) January 17, 2021
Throughout World War II, Foynes was home to one of the biggest airports in Europe. Back then, passengers relied on flying boats to cross the Atlantic so Ireland's west coast became a hotspot.
Foynes Flying Boat Museum remembers this golden era in the town's history when famous faces like Humphrey Bogart and John F. Kennedy passed through.
Its display includes a full-size replica of a Boeing 314 flying boat, which is a treat for plane and boat enthusiasts alike. But it's also a must-see spot for coffee lovers. Irish coffee may have been invented at Foynes.
The N69 connects Foynes with Tralee, Listowel, Tarbert and Limerick. Tarbert is just 15 minutes away, while Limerick city is double that.
Longford: Corlea Trackway Visitor Centre
During the Iron Age, crossing the Corlea Bog was dangerous. The area would have been surrounded by water and quicksand. So, around 148BC, people used oak planks to build pathways across it.
Excavations in 1991 revealed 59 trackways buried below the surface. Since then, that total has risen to 108. Today, 18 metres of pathway is permanently on display inside a visitor's centre specially designed to protect it.
The centre also features an exhibit on the area's Iron Age history. Learn about the pathway, the people who built it and why.
The centre is close to Kenagh and isn't far from the Longford-side of Lough Ree.
Louth: The Irish Military War Museum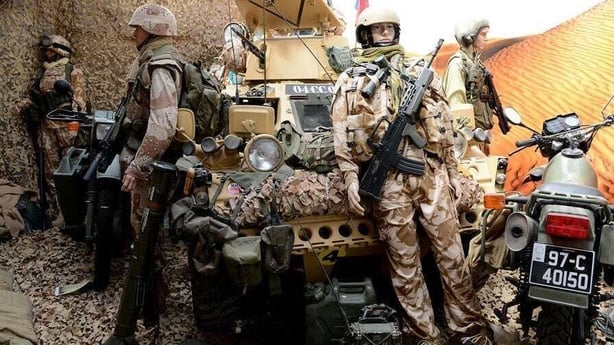 Describing itself as one of Europe's only "hands-on" military museums, this attraction just across the border from Louth allows visitors to sit on motorbikes and pick up guns.
While riding around in the tanks is currently off limits due to Covid-19 restrictions, the museum still promises a great day out for anyone interested in military history. You might even witness a gun salute.
Exhibitions cover WWI, WWII, the 1916 Easter Rising, the Vietnam War and the First Gulf War. The museum, which was started by a keen personal collector, features hundreds of uniforms and 40 armoured vehicles and motorcycles.
Mayo: The National Museum of Ireland – Country Life
Have you ever been to the National Museum of Ireland- Country Life? #KeepDiscovering https://t.co/rAwwZnZ6Ds

— National Museum of Ireland (@NMIreland) May 21, 2021
In Mayo, the Country Life Museum hosts the 35,000 objects that make up Ireland's National Folklife Collection.
Over four floors, the museum portrays lifestyles in rural Ireland between 1850 and 1950. It permanently displays exhibitions on cycling and farming. While temporary works look at everything from tales of the Titanic and wooden architecture through to Paul Strzelecki – the Polish man who helped 200,000 children during the Great Famine.
Based in Catlebar's Turlough Park, this is the only national museum based outside of Dublin.
Meath: Francis Ledwidge Museum
#OnThisDay 1887 - Poet Francis Ledwidge was born in Slane, Co. Meath. Make sure to visit the Francis Ledwidge Cottage Museum in Slane https://t.co/tLyI0fwkLu pic.twitter.com/0j9t2oilo6

— Gavin Duffy (@GavinDuffy) August 19, 2019
After he died fighting for Britain in 1917, Francis Ledwidge's work outlived him and he later became known as a World War I poet.
Known for writing pieces like Lament for Thomas MacDonagh and Home, his legacy is remembered in the two-room cottage where he was born. Located just outside of Slane, this small museum tells the story of his life, work and love of the local area.
The house, which was restored in 1981, is a typical example of a 19th century labourer's cottage. As well as housing momentos owned by Ledwidge, it also features other memorabilia from this time.
Monaghan: Patrick Kavanagh Centre
Patrick Kavanagh Centre wins prestigious prize 🏆 An exhibition centre that honours Irish poet Patrick Kavanagh has triumphed in the Film and Video category at the Heritage in Motion Awards 2020 👏👉https://t.co/8HKCLs3A78

📸 @kavanaghcentre pic.twitter.com/p1YNkZ2QLy

— Tourism Ireland PR (@media_ireland) December 18, 2020
Patrick Kavanagh's home town of Inniskeen featured in many of his works, including Tarry Flynn and Inniskeen Road: July Evening. That's why a museum has been set up here to remember him.
It is based in the former St Mary's church, where Kavanagh was baptised and served as an altar boy in his early years. He was also buried in the adjoining graveyard after his death in 1967.
With a series of interactive screens, letters and audio recordings, the centre's exhibition guides visitors through the evolution of Kavanagh's life and poetry.
Offaly: Science Centre at Birr Castle
The magnificent @BirrCastle in County Offaly. "One of the seven wonders of Ireland". Today's castle was constructed in the 17th century. The Award-Winning Gardens of Birr Castle Gardens and Science Centre are well worth a visit. #localhistory pic.twitter.com/WL8H2Citce

— genealogy.ie (@Genealogydotie) February 28, 2021
While Birr Castle and its 120 acres of parkland is worth visiting in its own right, the science centre offers an exciting look at the scientific pursuits of the earls and countesses who lived there back in the 1800s.
With a focus on engineering and astronomy, it tells the story of how the world's largest telescope was designed and erected at the castle in the 1840s. It touches on the development of the first steam turbine too.
Across seven galleries, the exhibition features astronomical instruments, cameras and other equipment used by the castle's innovative inventors.
Roscommon: Arigna Mining Experience
We need your consent to load this YouTube contentWe use YouTube to manage extra content that can set cookies on your device and collect data about your activity. Please review their details and accept them to load the content.Manage Preferences
Visitors can take a tour of this underground coal mine and experience the sights and sounds of working there.
These mines were open from the 1700s right up until 1990. After the closure, some former miners transitioned into roles as tour guides at the museum. They'll take you through the story of Ireland's last coal mine and can answer questions based on their own experiences. With the help of historical documents, photographs, video footage and old mining technology, the museum explores the broader history of mining too.
The town of Arigna is close to Lough Allen and is just minutes away from both Drumshanbo and Ballyfarnon.
Sligo: Yeats Memorial Building
This small exhibition is jam-packed with information on W.B. Yeats and the rest of his multi-talented family. It features plenty of poetry, as well as interesting insights into his fantastical personal life.
The Yeats Memorial Building is located along the banks of the Garavogue river, right in the heart of Sligo. Dedicated Yeats fanatics can also visit his grave, which is just ten minutes up the road.
This is a great time to visit the museum as the Yeats Society recently put out a call for support.
Tipperary: Lár na Páirce
Located in Thurles town centre where the GAA was founded, Lár na Páirce tells the story of the Gaelic Games. Exhibitions cover hurling, gaelic football, handball, camogie, hurley making and the history of sports broadcasting in Ireland. While the space is small, there are tons of GAA memorabilia to go through.
Tyrone: The Abingdon Collection
Yesterday our Reception Team took to the roads 🗺️ to explore all there is to see & do in Tyrone!

Thanks to @Toddsleap_com, CamphillClanabogan, @FolkParkOmagh, The Abingdon Collection, Friends of the Glens & @omaghlc for showing us around! 🤗#TryTyrone #whatsonomagh pic.twitter.com/VuDCjsNKgY

— The Mellon Country Inn (@MellonInnHotel) November 21, 2019
The Abingdon Collection is the result of one man's 50 year quest to collect the coolest classic cars and motorcycles. Just a few kilometres from Omagh, you'll find a Harley Davidson low rider, as well as a fully restored 1978 Porsche and a BMW show car.
The collection will take you through the 40s, 50s, 60s and 70s. With a backdrop of old music, jukeboxes, enamel signs and vintage radios, the experience is certain to stir up memories among older age groups.
The collection also features World War II motorcycles, along with other military memorabilia.
Waterford: The Medieval Museum
As Ireland's only purpose-built medieval museum, you'll discover a 13th century choir hall and a 15th century wine vault as you pass through this exhibition. Although the original buildings were knocked down, archaeologists excavated the area and unearthed these old rooms.
They recovered ornate floor tiles, coins, keys and jewellery too – some of which date back to Viking times. Because they were discovered on-site, visitors can learn a lot about the city through the artefacts that are on show.
Based right in the centre of Waterford, the Medieval Museum is just one of three attractions that make up the city's 'Viking Triangle'.
Westmeath: The Old Kilbeggan Distillery
Wishing you all a happy #WorldWhiskeyDay!

Apparitions and strange sounds are among the ghostly tales attached to the world-famous Kilbeggan Distillery, established in 1757.https://t.co/GZeSZIIf8w#Haunted #Kilbeggan #Westmeath #Ireland

— Spirited Isle (@SpiritedIsle) May 15, 2021
Formerly known as Lockes Distillery Museum, this tour tells the story of Ireland's oldest licensed distillery.
Like other distillery tours, you'll learn all about the process of making whiskey. But the whitewashed walls, the brick chimney stacks and a creaking water wheel come together to create a one-of-a-kind setting.
Kilbeggan's bonded warehouse, which was inspired by the Palace of Ctesiphon in Iraq, also stands out. There's an old-fashioned steam engine and other veteran pieces of machinery around too.
The scenic village of Kilbeggan is close to the M6 from Dublin to Galway.
Wexford: The Kennedy Homestead
27th June 1963 John F Kennedy's last visit to Ireland and his homestead near New Ross. The visitor's centre and park there tells the story of the Kennedy family from Wexford to the Whitehouse.#JFK #JFKennedy #Irishdiaspora #wexfordroots #Ireland #Ancestry pic.twitter.com/hQ3Cr76jgv

— HiberniaRoots #IrishGenealogist☘🇮🇪🌳🍃 (@hiberniaroots) June 27, 2019
When President John F. Kennedy visited Ireland, he attended a tea party at his ancestral home in Dunganstown where he met his Irish relations. Now, visitors to Wexford can do the same.
The farm, where Kennedy's great-grandfather Patrick Kennedy was born, is still farmed by his relatives to this day. Inside, the museum tells the story of why he left Ireland in 1848 and traces five generations of the Kennedy family. It looks at the Kennedys who left, as well as the Kennedys who stayed behind.
This museum is filled with everything and anything related to JFK, including photos, personal belongings and letters sent between the Kennedy cousins.
Wicklow: Greenan Maze
With two mazes and dozens of activities for children, the Greenan Maze offers a solid family day out. But as a working farm, it's also home to two museums which focus on agriculture.
The two-storey Barn Museum displays agricultural equipment from the past 200 years. Think tools, ploughs, carts and traps. Then there's also the Old Farmhouse Museum which dates to the 1500s. It still has some of its original furniture and, at one point, was a safehouse for Irish rebels.
The exhibitions aim to leave visitors with a newfound respect for the hard work and craftsmanship that farm life required.
Find out more about EPIC The Irish Emigration Museum in Dublin here.