The Curiosity Series is a new podcast series hosted by writer, comedian and podcaster Maeve Higgins, commissioned as part of the Arts Council's 70th anniversary celebrations - listen to the first episode above.
Over the course of six episodes, you'll hear artists involved in music, dance, poetry, literature, visual arts and theatre in conversation with Maeve as they get curious about each other's work, explore the integral role that creativity has played in their lives, and discuss the broader issues and themes that connect their art.
In the first episode, host Maeve Higgins is joined by visual artist and printmaker Geraldine O'Reilly and writer Mary O'Donnell, both members of Aosdána. They discuss Unlegendary Heroes, a work by Geraldine O'Reilly based on a collection of poetry of the same name by Mary O'Donnell, currently being exhibited at the Royal Hibernian Academy Annual Exhibition.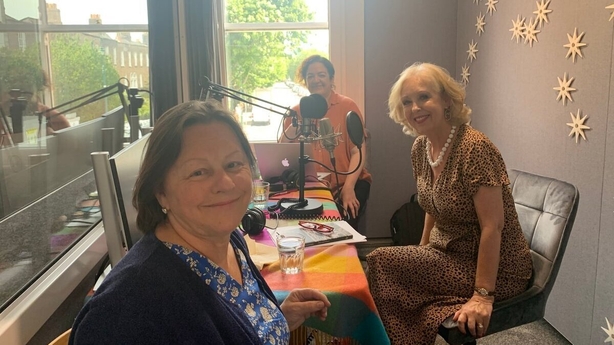 Both artists speak to Maeve about the elusive nature of creative inspiration, about working together on Unlegendary Heroes and about the themes of womanhood that permeate this work. You'll also hear some of the poems that form part of the exhibition, as well as more about current and forthcoming work from both artists, including Mary's latest novel, Mother, Dear Vampire.
Geraldine and Mary discuss their lives as artists with honesty and humour, offering insight into their respective creative processes as well as the themes and issues that matter to them in their art.
The Curiosity Series was commissioned as part of The Arts Council's 70th anniversary programme, Arts Council at 70. Find out more here.