Join Kodwo Eshun and Anjalika Sagar, AKA art collective The Otolith Group, for a conversation with IMMA Director Annie Fletcher that explores a range of works included in the major exhibition of their work Xenogenesis, currently showing at IMMA (the Irish Museum of Modern Art) - listen above.
This talk gives insight into The Otolith Group's post-cinematic practice that reflects on the artists' ongoing commitment to creating what they think of as 'a science fiction of the present' through images, voices, sonic images, sounds, and performance.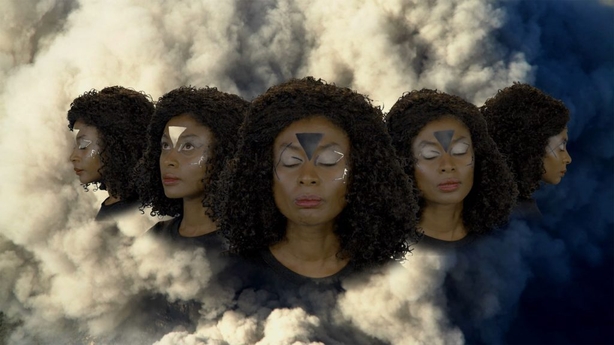 Eshun and Sagar discuss some of their close readings of author Octavia Butler's science fictions and Butler's term, Xenogenesis, that inspires the title of the exhibition and an ongoing programme of conversations at IMMA titled DXG – the Department of Xenogenesis.
DXG reflects on Butler's far-reaching speculative fictions, to engage with the author's black feminist imagination of the denaturalisation of the human, offering a series of thought experiments on what Denise Ferreira da Silva calls a black feminist poethics at the end of the world.
The Otolith Group's Xenogenesis is at IMMA until February 2023 - find out more here.