'This is a book about what love does to us, and how we survive it.'
Niamh Mulvey's Hearts & Bones, collects eleven short stories that grapple with relationships and the different forms love comes in.
But is that the primary connection between these highly varying protagonists and situations?
Perhaps the true bind between these protagonists, although their demons are widely differing, is that they are all starving, all craving something more.
Connection.
Or perhaps disconnection is a better term. In a world where superficiality is the dish of the day, Mulvey's characters can't stomach it. Disillusionment affects them early in life, and the trauma that comes with that – whether it's from a distant mother, a visit from death or even an unexpected pregnancy – causes them to detach from the world around them.
But still, they're mired in the deep questions, the dilemmas facing our modern existence. Order is something simultaneously craved and repulsed as they try to decide if the drudgery and falseness of modern life is comforting and distracting or utterly infuriating and hollow.
We need your consent to load this rte-player contentWe use rte-player to manage extra content that can set cookies on your device and collect data about your activity. Please review their details and accept them to load the content.Manage Preferences
Listen: Hearts & Bones - Niamh Mulvey talks to RTÉ Arena
These bite-size snippets of stories give the reader mouthfuls of people's lives, entrées that are rife with bitterness, tangy with regret or sweet and sour in their irony. Mulvey is masterful in her brevity, conjuring the light and dark from seemingly ordinary situations with the penning of a single, pointed detail. Rich but simple language creates a tug of war between spiky, sharp observations and moments of clarity and softness for the shared human experience.
Her stories are linked by feeling out of step with the world, rather than an obvious theme as we pivot from ill-fated love affairs to ventriloquist puppets who take on lives of their own. This sense of being disconnected then becomes a metaphysical link between stories as well as a thematic thread as we struggle to connect one story to another, but feel the uneasy existence underpinning each one.
Mulvey asks, how are we all feeling this hollowness? What has gone wrong along the way? And the moments of connection with other characters in this disassociated world seems to be where the answer lies, as she pens moments of alignment between two souls in the confusing landscape of modern life in this thoughtful debut.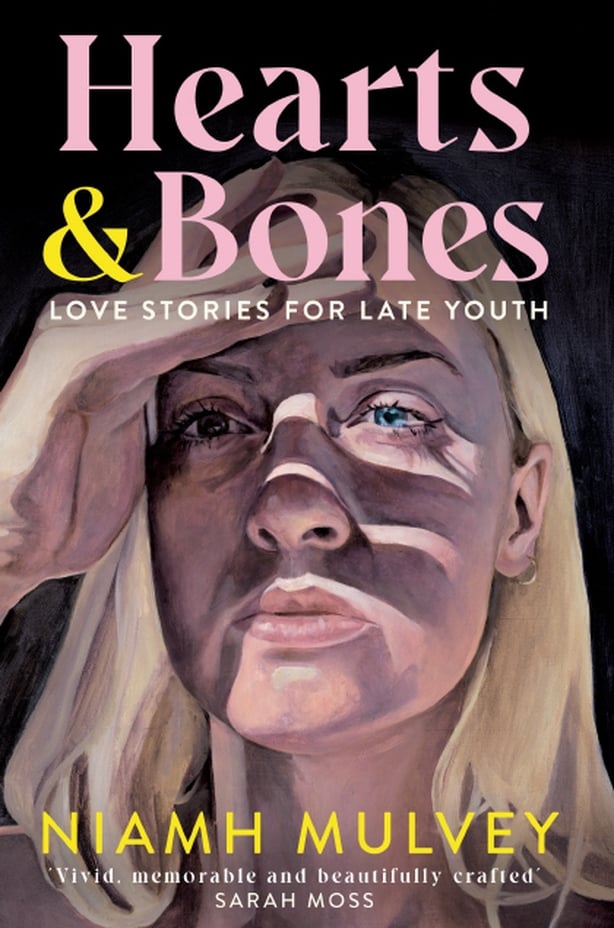 Hearts and Bones is published by Picador